Order Rufus book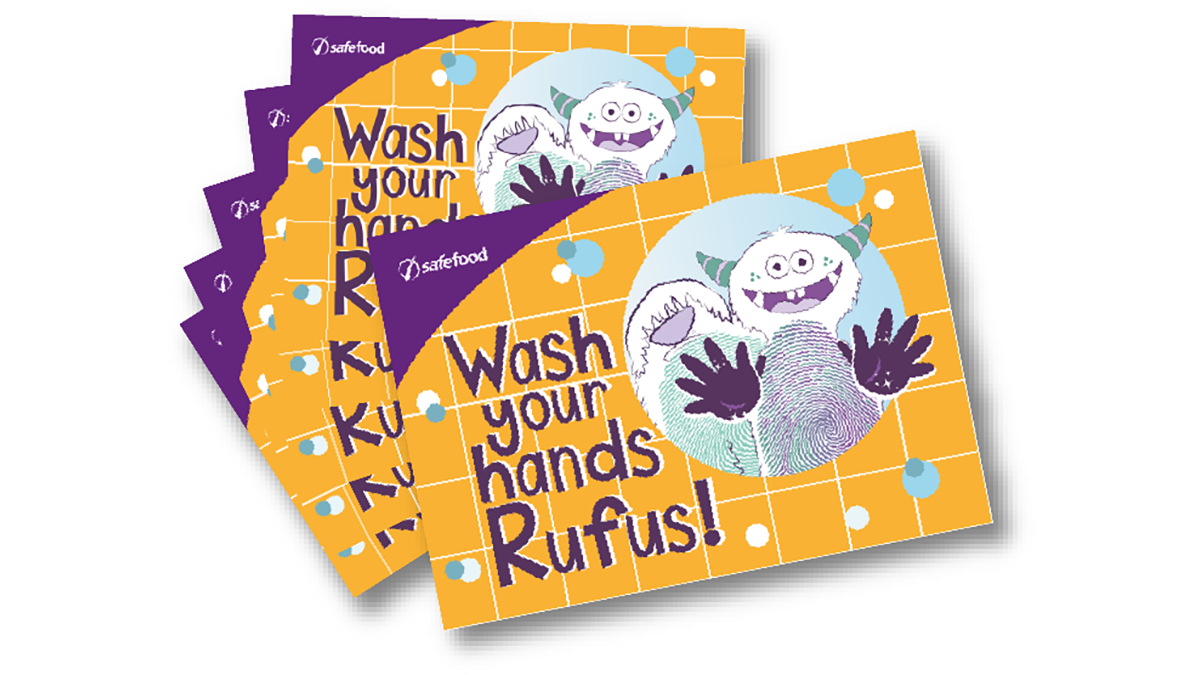 ---
The safefood Rufus storybook uses bright, colourful illustrations with rhymes and an engaging story so children can grow to understand the important times they should wash their hands.
As Early Years educators, you all play a key role in supporting children to learn about good handwashing habits from a young age.
To help continue those good handwashing habits when children go home, we are offering a FREE pocket-sized Rufus storybook for each child in your setting to take home. To order 12 or 24 free pocket-sized storybooks for your setting click the link below.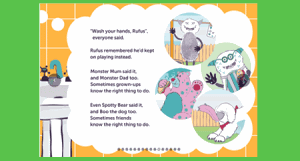 ---