The Food Chain Newsletter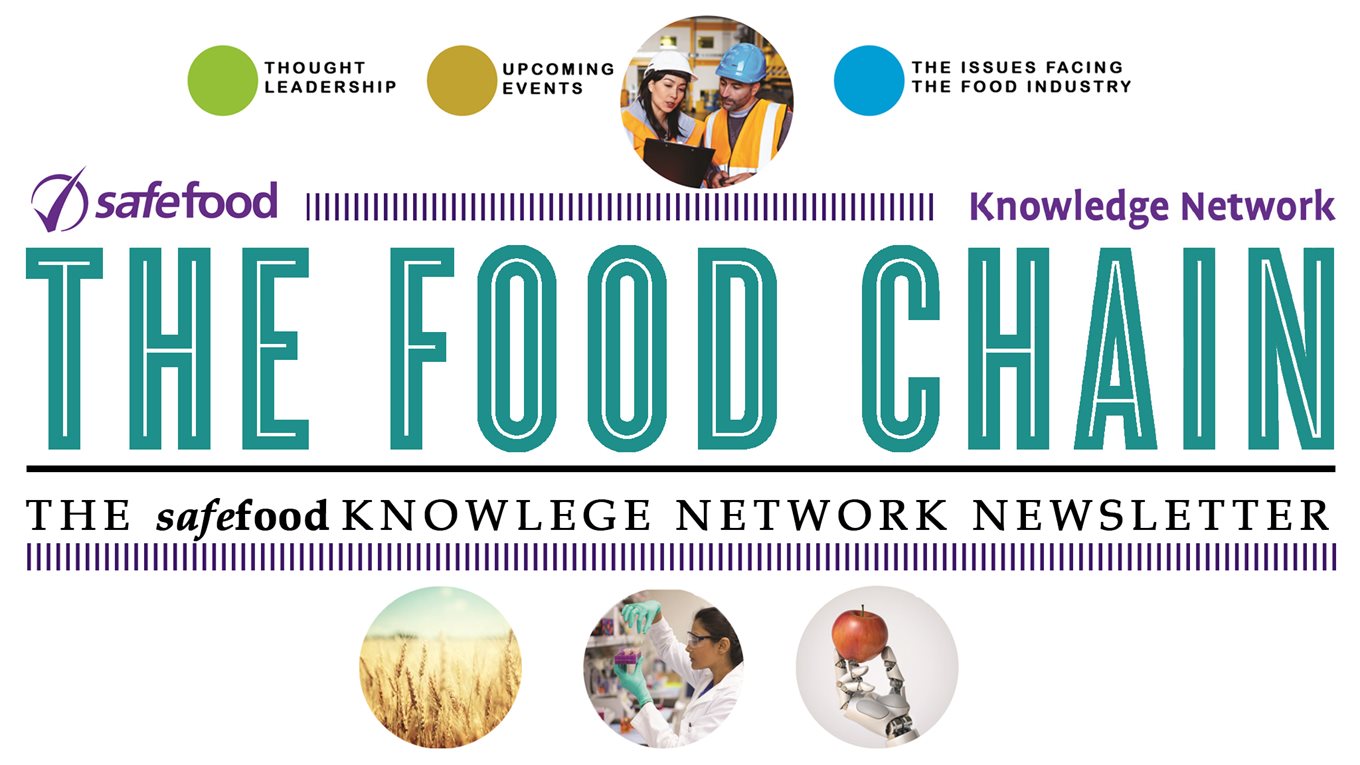 ---
The Food Chain newsletter is published three times a year and distributed in both print and PDF format.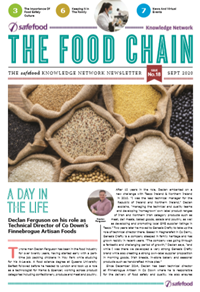 Welcome to Issue 19 of The Food Chain, a newsletter for everyone working in food safety or related industry areas. We hope you enjoy this latest issue, and we'd love to hear from you! Drop us a line to knowledgenetwork@safefood.eu.
In this issue:
Journalist David Burrows looks at the possibility of algae and microalgae becoming a regular part of our diets.

EIT Food Education Programme Manager Vivien Bodereau and EIT Food Director of Education, Maarten Van Der Kamp discusses improving Europe's Food system
President of Quality, Health, Safety & Environment (QHSE) discusses his role with the group and a recent project reviewing virtual audit technology• Joe Dunne Regional Vice
Queen's University Belfast Dr Joost L.D. Nelis outlines how smartphone hyphenated biosensors can revolutionise food safety testing
Catch up on all the safefood Knowledge Network news, food safety podcasts and virtual events.
And be in with a chance to win a luxury hamper simply answer of food-related quiz questions and send your answers to knowledgenetwork@safefood.net
Would you like us to feature your research or industry sector? What else would you like us to cover in the world of food safety? Send your article ideas, feedback and suggestions to
knowledgenetwork@safefood.net
.
If you would like to sign-up for print copies please contact us at knowledgenetwork@safefood.net or join the Knowledge Network at safefoodkn.net.
---