The Food Chain Newsletter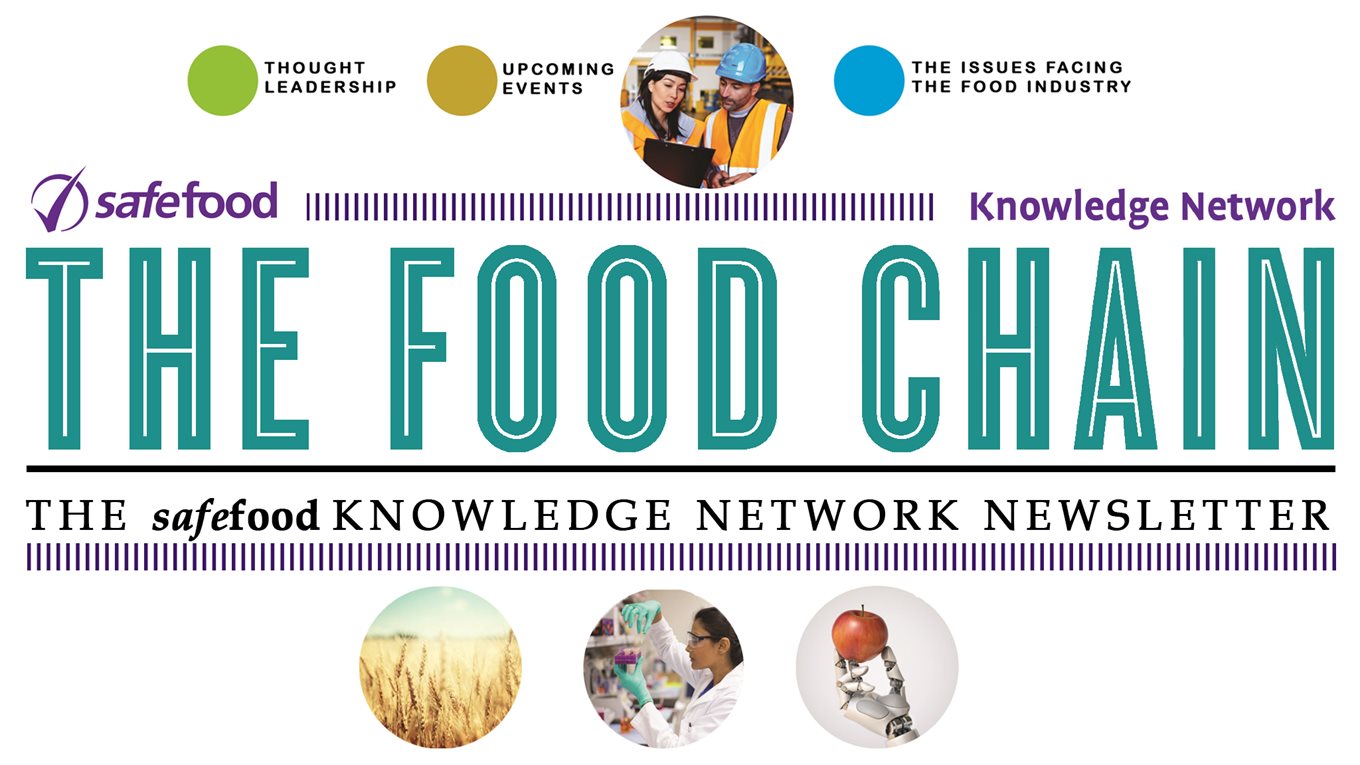 ---
Join the safefood Knowledge Network to recieve our Food Chain newsletter.
The Food Chain newsletter is for everyone working in food safety or related areas. It is published three times a year and distributed in both print and PDF format. If you would like to sign-up for print copies please contact us at [email protected] or join the Knowledge Network at safefoodkn.net.
This is our latest issue - Issue 25 of The Food Chain - in which:
Journalist David Burrows asks is our endeavours to reduce single-use plastic putting food safety at risk?
Shay Hannon shares how the National Prepared Consumer Food Centre based in Teagasc, Ashtown is helping Irish businesses navigate food safety
We meet Dr Mary Lenahan, Acting Senior Technical Executive, Biological Safety, at the Food Safety Authority of Ireland
We discuss the results of new safefood research report on 'Understanding the food safety risks of convenience foods'
We meet Dr Gary McMahon, Company Microbiologist at Moy Park who discusses the need for ongoing vigilance in the poultry industry
Catch up on all the safefood Knowledge Network news and events in 2022.
A chance to win a luxury hamper by answering our food-related quiz questions, then send your answers to

[email protected]

.
Would you like us to feature your research or industry sector? What else would you like us to cover in the world of food safety? Send your article ideas, feedback and suggestions to [email protected].
---
The safefood Knowledge Network
The safefood Knowledge Network is a vibrant community of more than 2,000 food professionals on the island of Ireland. Sign up below to benefit from access to events, training, networking opportunities, and more...
---
---