The Food Chain Newsletter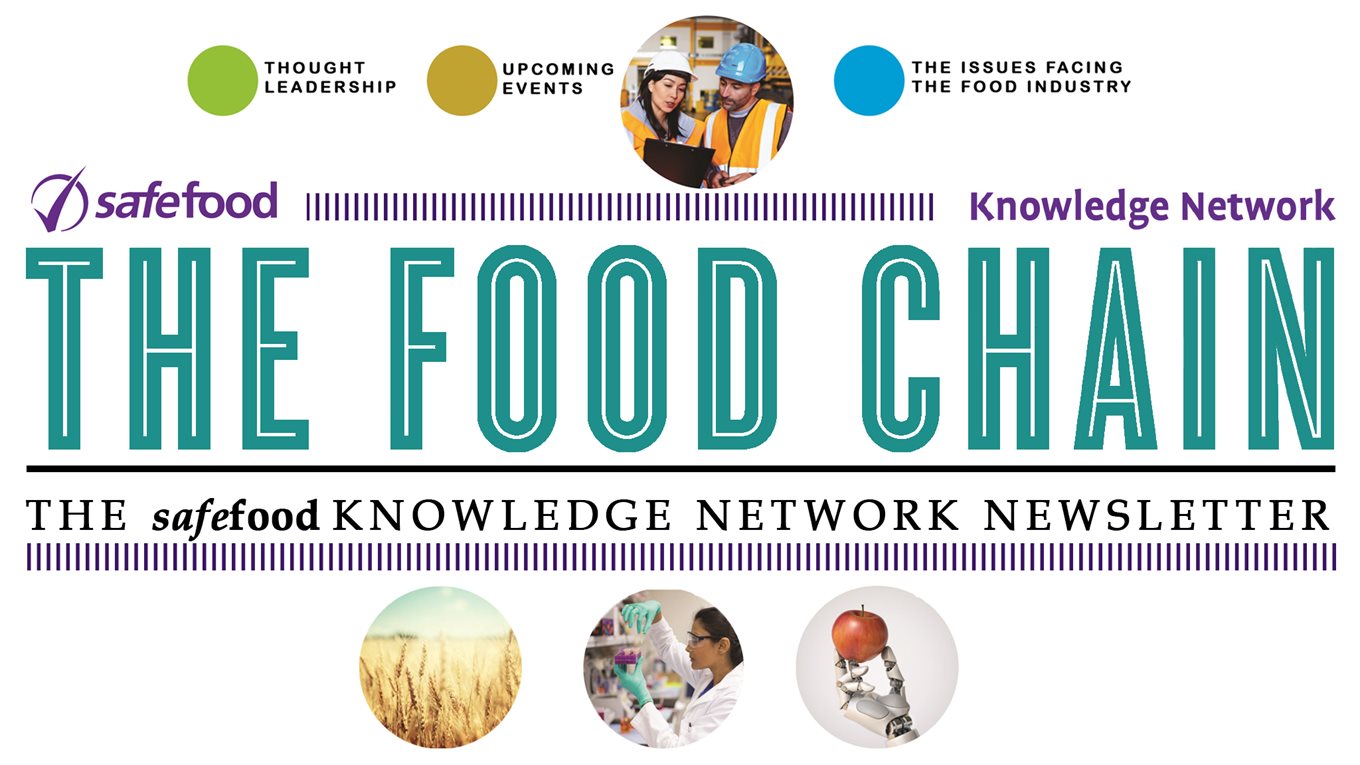 ---
The Food Chain newsletter is published three times a year and distributed in both print and PDF format.
Welcome to Issue 21 of The Food Chain (PDF, opens in new window), a newsletter for everyone working in food safety or related industry areas. We hope you enjoy this latest issue, and we'd love to hear from you! Drop us a line to knowledgenetwork@safefood.net.
In this issue:
Scientists Lucas Westphal and Dan Hall at Campden BRI in the United Kingdom look at how we can reduce food waste while maintaining food safety in food businesses.
We meet Adrienne Shaw, Technical Manager of the Northern Ireland Public Health Laboratory
Professor Colin Fricker, microbiologist and Chief Scientific Officer at Oculer Ltd discusses problem solving and the ongoing threat of foodborne infections
Have a look at the new resources protecting your food business from food fraud collated by safefood, in association with the Institute for Global Food Security in Queen's University Belfast.
Catch up on all the safefood Knowledge Network news, food safety podcasts and virtual events.
And be in with a chance to win a luxury hamper: simply answer some food-related quiz questions and send your answers to knowledgenetwork@safefood.net
Would you like us to feature your research or industry sector? What else would you like us to cover in the world of food safety? Send your article ideas, feedback and suggestions to knowledgenetwork@safefood.net.
If you would like to sign-up for print copies please contact us at knowledgenetwork@safefood.net or join the Knowledge Network at safefoodkn.net.
---
The safefood Knowledge Network
The safefood Knowledge Network is a vibrant community of more than 3500 food professionals on the island of Ireland. Sign up below to benefit from access to events, training, networking opportunities, and more...
---
---