Consumer Focused Review of the Chicken Food Chain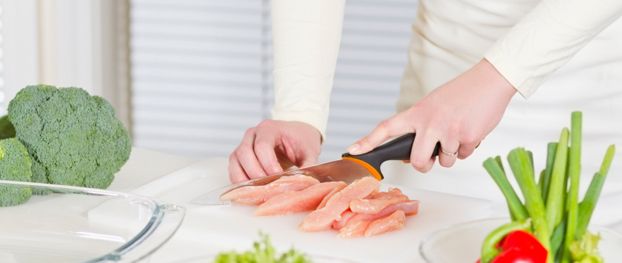 ---
ISBN: 1-905767-29-3
Downloads
Background
Our last review of the chicken food chain was conducted in 2005, as a considerable time has passed since this last review we decided to update the content and ensure consumers are informed of any changes that have occurred since 2005.
This review found that chicken is now a key protein source for many consumers on the island of Ireland with eight out of ten adults now eating chicken every week. Despite a consolidated effort by the industry and the authorities to address the problem of the bacteria naturally present in raw chicken the message to consumer is that they still need to ensure that chicken is cooked and handled properly to avoid food borne illnesses.
Key facts
Eight out of ten adults eat chicken every week
Qualitative and quantitative research with consumers by safefood indicates that food safety and issues such as labelling and country of origin continue to be important for consumers.
Tests carried out a retail level found levels of Salmonella in chicken and chicken products have fallen in recent years while levels of Campylobacter remain static.
The heat treatment of feed at farm level has been shown to be effective step in the control of Salmonella, Campylobacter remains a bigger challenge
Unsafe consumer practices such as rinsing chicken under the tap still persist
Consumers still need to ensure that chicken is handled and cooked properly to avoid foodborne illness
A growth in imports, outstripping indigenous production is sustained by the increase in demand across the island for chicken and in particular the preference of consumers for white chicken
It is estimated that more than 90% of chicken meat used in catering sourced from outside the island of Ireland or the European Union
Labelling, and the fact that country of origin is unclear for products that have been produced in one country but processed in another, is still an issue of concern to consumers. Consumers have difficulty with the notion of substantial transformation and may feel misled with regard to the country of origin of the chicken that they purchase.
New legislation from the EU due in 2015 requiring country of origin labelling on all poultry and meat will help address consumer concerns.
---