What is the cost of a healthy food basket in Northern Ireland in 2016?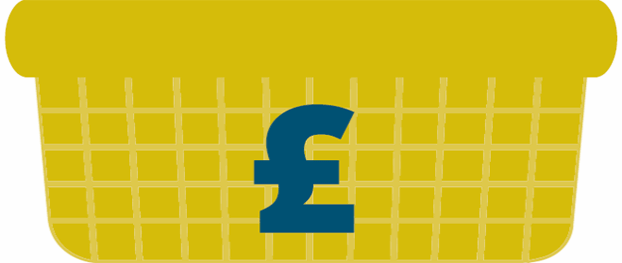 ---
ISBN: 978-1-905767-65-6
Downloads
Introduction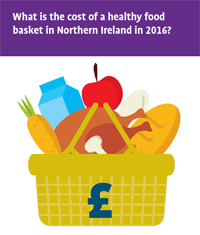 This study is the second to establish the cost of a minimum essential food basket for household types in Northern Ireland. A Minimum Essential Standard of Living (MESL) is derived from a negotiated consensus on what people believe is a minimum standard. It is a standard of living that meets an individual's or a household's physical, psychological and social needs. This is calculated by identifying the goods and services required by different household types in order to meet their needs. While an MESL is based on needs, not wants, it is a standard of living below which nobody should be expected to live.
The 2016 study is set against the backdrop of the continued growth of deprivation and poverty in Northern Ireland. Data published by the Northern Ireland Statistics and Research Agency show that the number of individuals in absolute poverty (before housing costs) increased from 20% in 2012-2013 to 23% in 2013-2014 (approximately 409,000 people), suggesting that income growth was lower than that of inflation.
A balanced, nutritious diet is essential for health and well-being but may be unobtainable for those who live in poverty. For low-income households, food is often a flexible component of their budget as they can satisfy their hunger with cheaper, less nutritious food – putting themselves at risk of disease and obesity. Food poverty is multi-dimensional and includes the lack of access to a nutritionally adequate diet and the resulting impact on health and social participation. The cost of food and the amount of available income are key determinants of access to a healthy diet.
---