9 reasons to use a slow cooker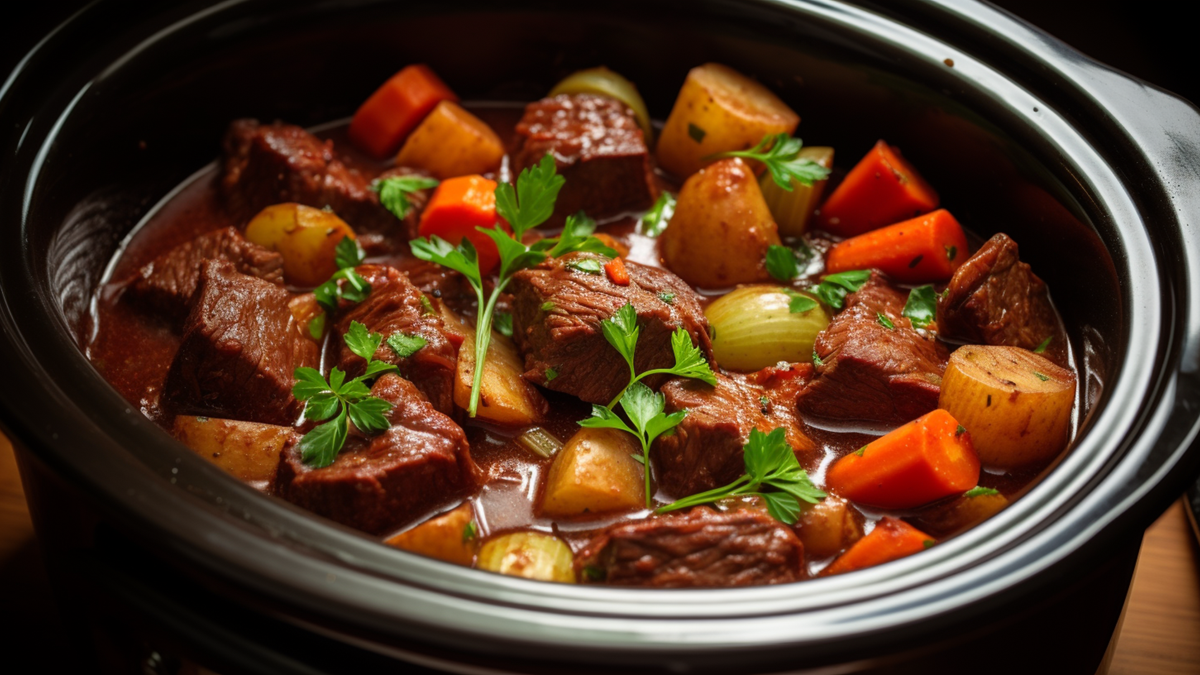 ---
Can't face cooking at the end of a long day? What if dinner was all ready when you got home?
Why we love slow cookers
1. Using a slow cooker saves time
Just add your ingredients, set the slow cooker, and go. You'll have more time for other things and one pot means less washing up to do.
2. Slow cookers can save money
Slow cookers are great for cooking cheaper cuts of meat which become tender and flavourful when cooked slowly.
3. Slow cookers are perfect for big pieces of meat
Many slow cookers are shaped just right for cooking whole chickens or large cuts of meat, giving you tender and evenly cooked results. Great for special meals and entertaining.
4. Slow cooking is great for batch cooking
Slow cookers let you cook a lot of food at once, so you can enjoy multiple meals from one pot. This saves time and energy. More about batch cooking
5. Using a slow cooker saves energy
Slow cookers use less energy than conventional ovens, as they work at lower wattages. This makes them an eco-friendly and cost-effective choice for home cooking.
6. There's no need for extra fat or oil in a slow cooker
Slow cookers don't need extra oil or fat because food won't stick to the pot as it does not get as hot and there's enough liquid. This makes your meals healthier.
7. Cooking time is flexible in a slow cooker
Slow cookers have adjustable cooking times, so you can time dinner to be ready when you are, whether it's cooking for a few hours on high or an all-day simmer.
8. Slow cookers are extremely versatile
You can make all kinds of dishes in a slow cooker, from soups to desserts and even bread. Check out our recipe suggestions
9. You can take a slow cooker anywhere
Slow cookers are very portable, so you can bring yours to family gatherings, parties or even on holiday.
Here's how to adapt a recipe for slow cooking

---