How to get ahead with batch cooking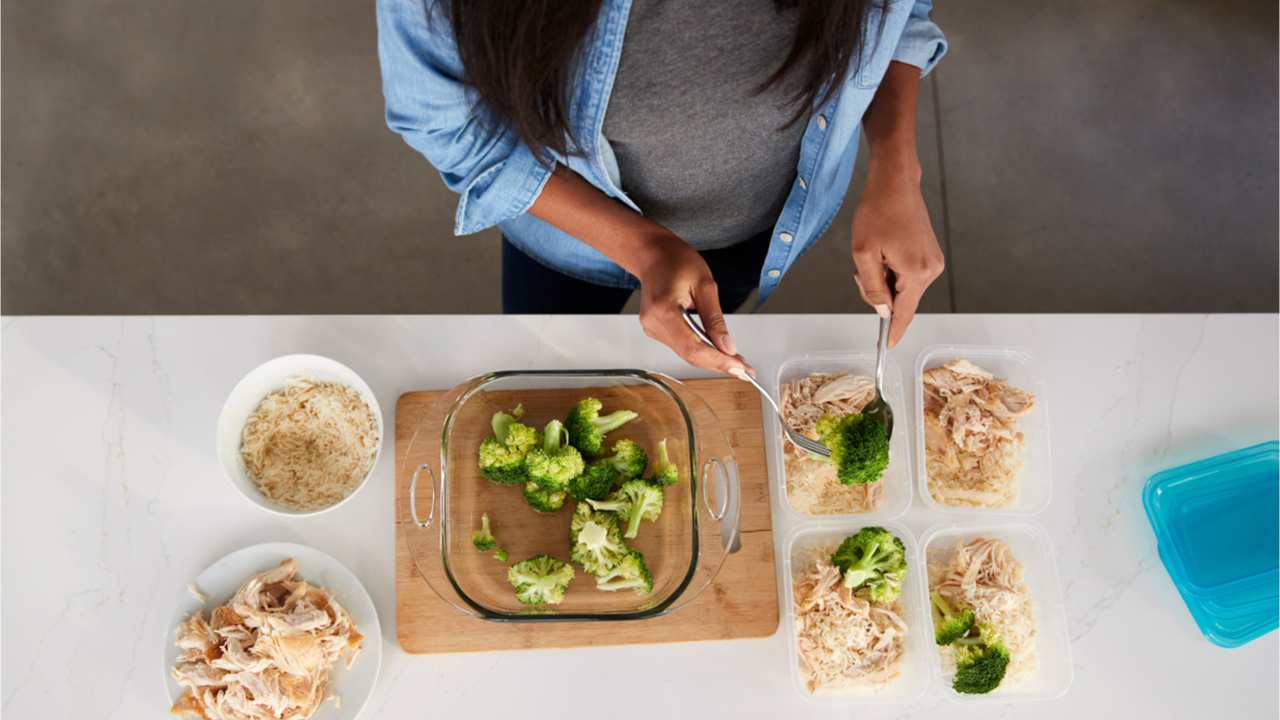 ---
Cook once, eat many times
Cooking meals ahead of time and freezing is a great way to make sure you have healthy meals ready if you don't have time to cook. It also helps with meal planning and reducing food waste.
What is batch cooking?
Batch cooking means cooking larger portions of food so you can store some for later. For example:
Doubling or tripling up on ingredients for whole meals so they can be put in the fridge to be eaten during the week or in the freezer for a later date, and
Cooking grains and legumes - rice, quinoa, lentils, or beans that can easily be reheated or incorporated into recipes during the week.
Batch cooking can save you time during the week, help you plan ahead and save your bank account from the takeaway.
What's good to batch cook and use for leftovers?
Soups, casseroles, stews and curries can all easily be made in bulk and stored in individual portion containers or larger family sized containers in either the fridge or freezer.
If you are chilling the extra portions in the fridge, make sure to eat them within three days.
If you are freezing them, remember the safest way to defrost food is in the fridge.
Allow at least 24 hours for every 2-2.5 kg (4-5 lbs).
Once the food has thawed, cook or eat it within 24 hours. Do not refreeze it.
You could also batch cook ingredients that take a while to cook and can be used as core ingredients for meals, such as brown rice, quinoa or lentils. These can be used in different meal combinations during the week.
Foods that freeze well
Here are some foods that can be stored in the freezer:
Berries can go off quite quickly but are perfect for freezing. Most fruits freeze well, just make sure to peel and chop them into individual servings and you've saved yourself a lot of potential food waste!
Most vegetables can also be frozen, just chop up into servings to make things easier for you. Now they're all prepped to go. Vegetables that do not freeze well are cabbage, cucumbers, celery and potatoes.
In terms of household staples, milk, bread and butter can all be frozen.
All meat and fish can be frozen. Freeze them in portions so you only defrost what you need and save waste.
Fresh herbs, cooked rice and grains, and even whole meals can be frozen and defrosted as needed. Fried foods do not freeze well.
There's more information about freezing on this page.
Low on freezer space?
Buy staples that can used across a range of dishes such as mincemeat which can be used for spaghetti Bolognese, lasagne, shepherd's pie, homemade burgers and so on. Remove foods from their boxes and store them in small freezer bags and containers instead to make the most of the space you have. Don't bulk store. There is no need to have three loaves of bread in the freezer if you won't use them in the next week or two. Only buy and store what you need and will use.
What to consider for a balanced diet?
For a balanced diet during the week,
Have veggies with every meal. These can easily be added to stews, curries and pasta dishes. They can also be steamed or roasted separately just before a meal and added when you're serving. Remember, at least five servings of fruit and/or veg is recommended for a healthy diet.
Serve wholegrain versions of cereals (e.g. rice and pasta) with your meals, or potatoes as an alternative
Try to add a fish dish into your routine twice a week.
Try to go without meat once or twice a week
When preparing meat dishes, go for lean meats and poultry
Easy safefood recipes for batch cooking
Tip: You can always bulk out these meals with extra veggies and switch up the grain of choice for more variety
---