About the Eatwell Guide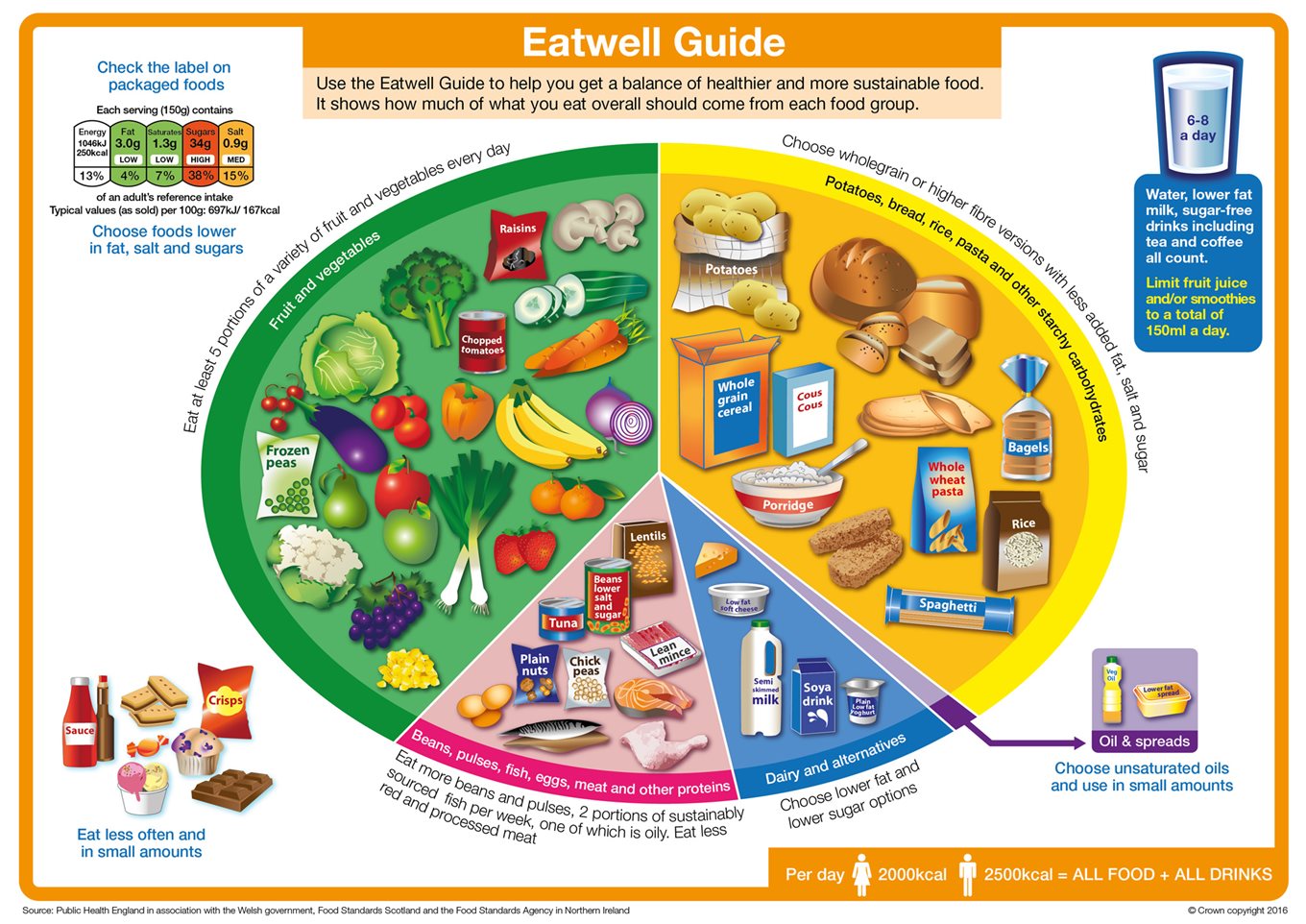 ---
Your body needs lots of different nutrients to stay healthy. That means eating a variety of foods from each of the main food groups.
In Northern Ireland, the EatWell Guide is used to make healthy eating easier. It shows the different food groups and how much of each we need to have a healthy diet. Eating the right amount from each food group is called eating a "balanced" diet.
Eating well is important for all of us. In the short-term, it can help us to feel good, look our best and stay at a healthy weight. In the long-term, a healthy, balanced diet can reduce our risk of heart disease, diabetes, osteoporosis and some cancers.
What are the main food groups in the EatWell Guide?
---