Keeping food safe on a picnic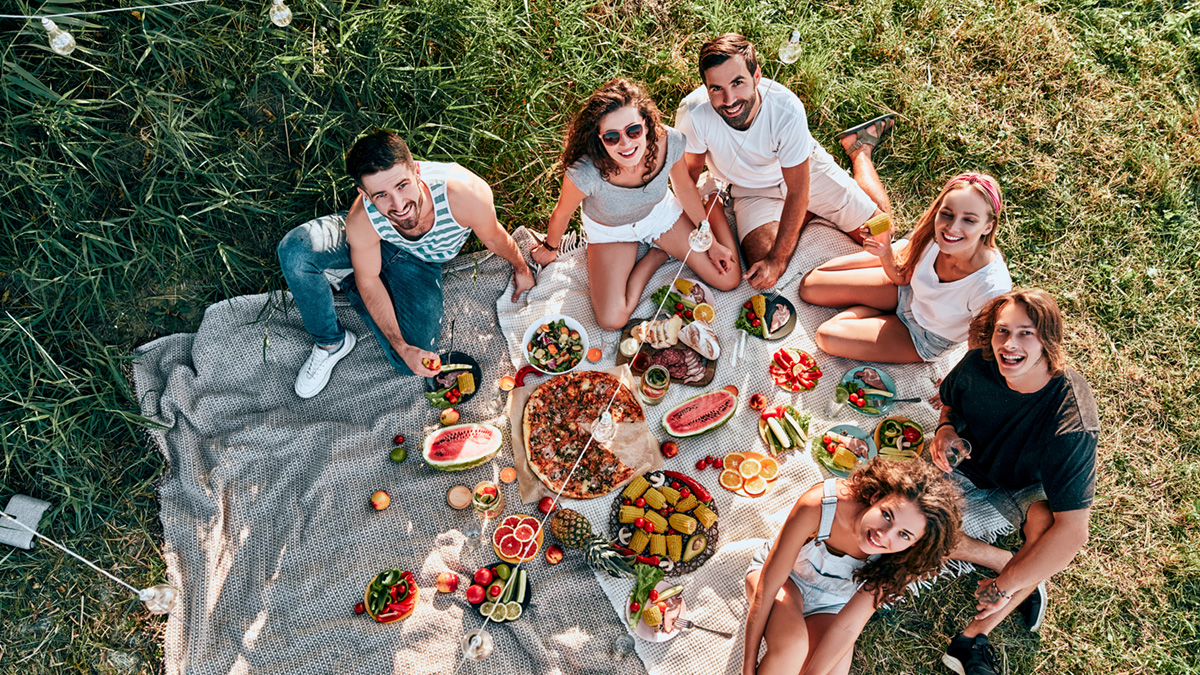 ---
Picnics are a great way to enjoy the outdoors. Here are some tips to help you to keep your food safe when you're away from the kitchen.
Keep it cool
A sunny day creates the perfect conditions for bacteria to grow, so make sure your food doesn't get warm while you are travelling. You need to keep all perishable foods cool. This includes cooked meats, quiches, mayonnaise, prepared salads such as coleslaw and potato salad, and dairy products like cheese.
Chill cooked food in the fridge before you leave.
Use a cool box with plenty of ice packs.
Frozen bottles of water make great extra ice packs.
Leave the food in the fridge until just before you leave, and then put it in the cool box straight away.
Keep the cool box away from direct sunlight. The boot is usually the coolest part of the car.
When you arrive, keep the cool box out of the sun. Keep the lid closed as much as you can.
Leave the food in it until you are ready to use it.
Do not eat any food that has warmed up.
Before going home, check to see if there is still ice left in the cool box. If you are sure that any leftovers have not warmed up, then they should be safe to bring home.
As always, the rule with leftovers is if in doubt throw it out!
Don't pick up any bacteria
Birds, insects and other animals can all carry food poisoning bacteria. And germs can spread easily from dirty hands, utensils and surfaces.
Don't put food directly on picnic tables or other outdoor surfaces.
Don't allow food to touch the ground.
---