Healthy dinner ideas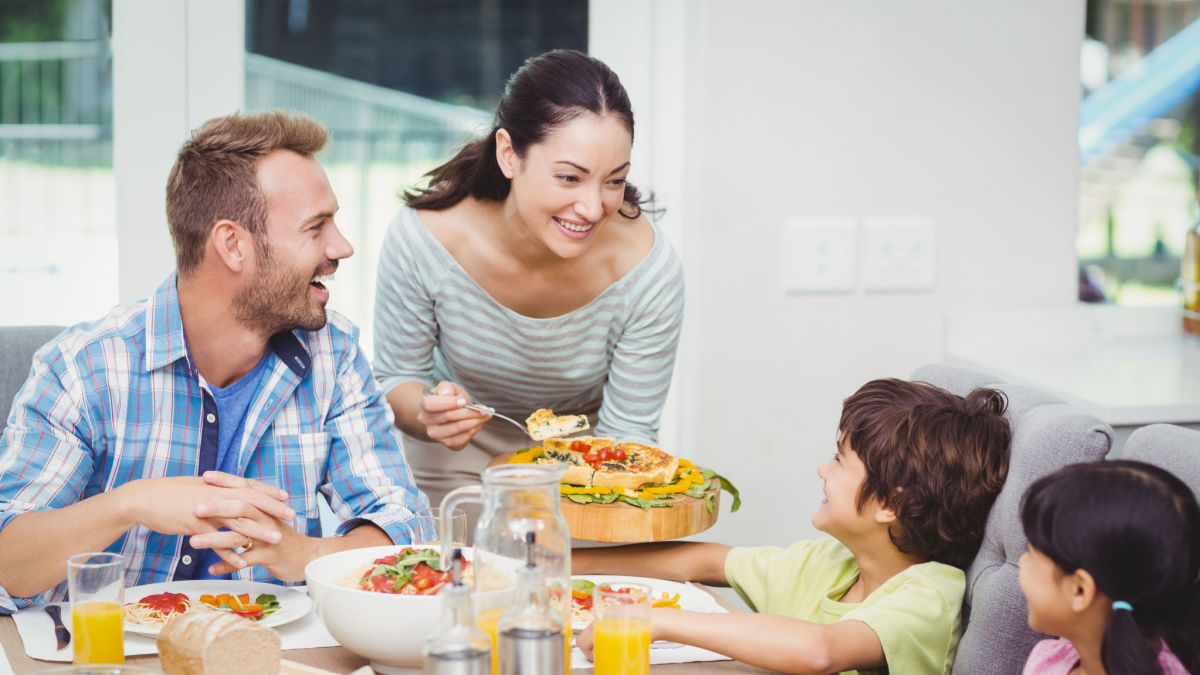 ---
Eating together as a family has many benefits, from eating healthier food to the opportunity to spend quality time together.
Dinner is a busy time in any house. We have some tips that might help.
The key to making sure you and your family eat a healthy dinner every day is to become a planner.
A healthy dinner should Include three or four foods from different food groups.
Make the most of your time and money by cooking large amounts, and freezing some individual portions to eat later.
Some days may not go according to plan, so keep a well-stocked food cupboard. That way you'll always have some ingredients to hand to make meal.
Quick meal ideas
Omelettes are quick and healthy. Include lots of vegetables.
Stir-frying uses very little fat. Include your favourite fish or meat with lots of vegetables
Grilled meat or fish can be ready in 20-25 minutes. If you have a tiered steamer put your potatoes on the bottom tier and your vegetable on top and allow to steam while your meat or fish are grilling.
Pasta is a really versatile food –on its own with tomato sauce or add different types of vegetables and meats. If you are buying pre-prepared tomato sauces choose a variety with the lowest salt content as indicated on the label.
Salads are an ideal quick meal option.
Dinner with children
Involve children in choosing some items for dinner - they are more likely to eat
Don't offer food rewards as a bribe for finishing a meal - they are likely to overeat
Use the time to sit down as a family and talk about the day.
Children learn their behaviours from the adults in their lives. Seeing you taking time for dinner is likely to make them do the same.
Turn off the TV and other screens. It is distracting.
Get them to help – with cleaning vegetables, for instance. This may make them more motivated to eat the meal.
If your child doesn't like vegetables
Some children don't like the taste or texture of certain vegetables. To get them used to eating vegetables, try these tips:
Try out one vegetable at a time. If they eat very little the first time don't force it. They may eat more the next time.
Serve vegetables in different ways - boiling/steaming, roasting, stir-frying or raw.
What you do, they will do. Children are more likely to eat vegetables when they see family members eating them too.
If your child is hungry before dinner time
It's okay to offer a healthy snack before dinner but keep it small. Vegetable sticks, crackers and cheese, or a piece of fruit are all suitable snacks to tide them over.
If it's very close to dinner time, keep it small so they don't ruin their appetites.
Read more about why eating together as a family is important.
---