How do you like your porridge?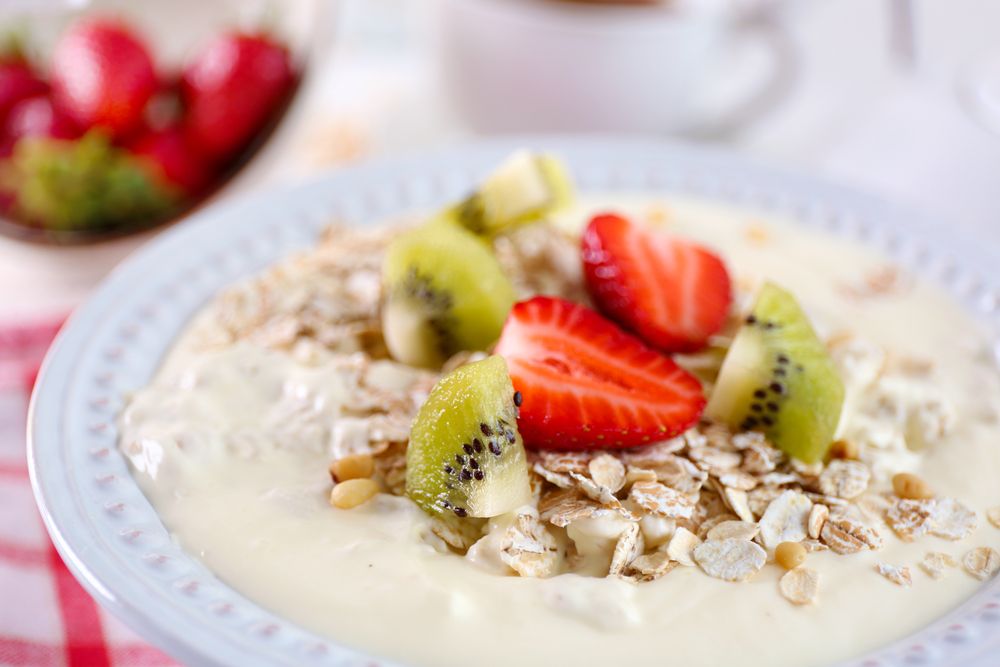 ---
Niall Grieve, placement student from Ulster University, looks at the various ways people like to eat their porridge.
Porridge. One of the most underrated and versatile meals out there. It's quick, it's healthy and it's tasty!
In praise of porridge
No one can argue the benefits of a nice bowl of porridge.
It's a high source of fibre, helping to keep you fuller for longer.
It's an excellent source of vitamins and minerals such as Iron, Zinc and Manganese.
Many studies have linked eating porridge to protection from heart disease, some cancers and high cholesterol.
Now that is all well and good but the question is… how do you like your porridge? On the hob or in the microwave? With milk or with water? What toppings do you like to use?
Milk or water?
Water and milk are both perfectly good options for your oats.
Milk can provide an extra source of calcium and protein.
Water can be an effective way to cut back on calories.
What about toppings?
The great thing about porridge is the very neutral taste. The toppings are what really help it stand out.
Porridge is a staple here in the safefood offices.
You'll often see people adding a low-sugar variety of peanut butter to their porridge.
Some will bring oats they've soaked overnight with some Greek yoghurt and chia seeds.
Others will add some pomegranate seeds and strawberries into the mix.
The possibilities are endless!
Chop up some apples and throw them on top with a bit of cinnamon.
You've got some Cacao powder? Sprinkle some on with a handful of cherries.
Almonds, hazelnuts and brazil nuts: all excellent choices for your porridge!
Ever made a savoury porridge?
How about mixing an egg in there with a few cooked mushrooms and some seasonings?
I know what some of you may be thinking... an egg in your porridge? All I will say is don't knock it until you try it. The egg helps make the oats fluffier and creates a lovely buttery texture while the mushrooms are a great source of protein.
My perfect porridge recipe
Personally, I love my porridge made with semi-skimmed milk topped with a chopped banana and sprinkled with some crushed almonds. In the winter time I love to add some cinnamon for some extra flavour.
By adding fruit and nuts, I can increase my 5-a-day intake while also adding a portion of healthy fats and protein into my day.
How do you like yours? Tweet us @safefood_eu or find us on Facebook and let us know how you spice up your porridge.
Or if you're a porridge novice learn how to make your own with our Traditional Porridge recipe
---