Conversations about treats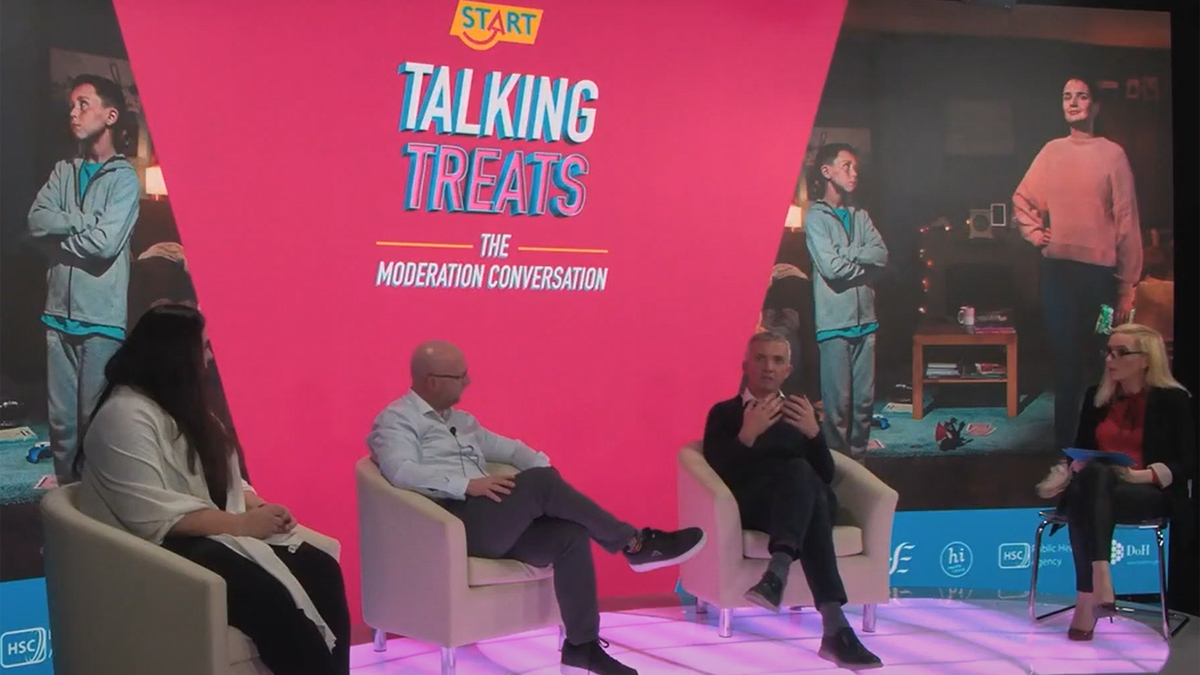 ---
A recent START webinar brought together a panel of experts to give their thoughts on how parents can start a conversation about reducing the amount of treat foods their children eat.
The panel acknowledged that cutting down on food that is high in fat, salt and sugar is not easy, particularly as parents say their family is eating even more treat foods in the past year.
Making up our expert panel were Dr Colman Noctor, Child Psychotherapist, Joana da Silva, safefood's Chief Specialist in Nutrition and Professor Donal O'Shea, HSE Clinical Lead for Obesity. The webinar was hosted by Jen Hogan, columnist, journalist, author and mum to seven children.
Summing up, Jen asked each panel member for their top piece of advice for talking to their children about reducing treats.
Top pieces of advice
"Know that you're not alone", said Joana, "we all have the same challenges and struggles, I think that's important. Aim for something achievable and acknowledge that it's going to be difficult."
Colman advised that we should "Keep it about health, not about weight". He said: "Be patient, because it's not going to be easy to do. And just be aware of how we're being manipulated through the marketing of food and be a critical consumer.
Donal said we have to acknowledge just how difficult it is for parents: "Parents need to become heroes in the face of the food industry that are only thinking about this year's profit, and nothing beyond that."
All agreed that patience and perseverance are key: Donal advised "Don't give up until you've given (one change) a six-week go and if at the end of six weeks that particular change hasn't worked, look at one other." "One thing at a time", he said, "one small change, don't try three things".
If you want to get started on reducing treats in your family, visit our START hub
If you missed the webinar, you can catch up below.
---