Talking turkey with Gareth Mullins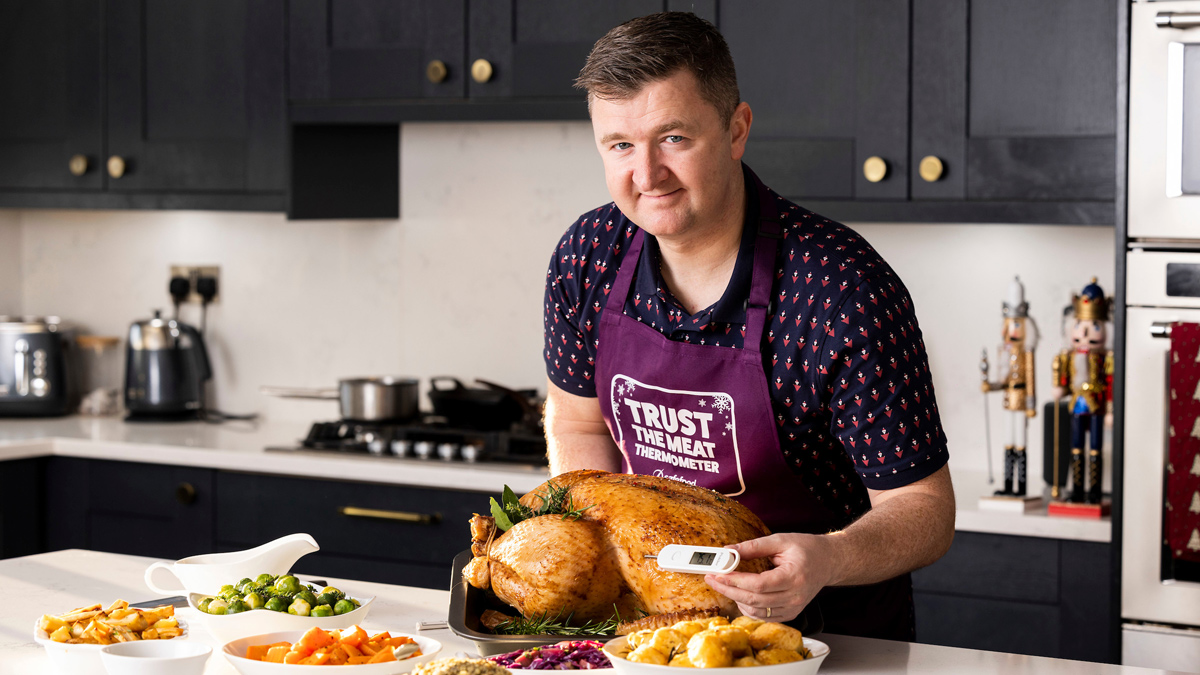 ---
Top tips and tricks from safefood's Christmas ambassador, top chef Gareth Mullins
We're delighted to have teamed up with Gareth Mullins, top chef at the award-winning Marker Hotel in Dublin, on our "Trust the thermometer" campaign this Christmas. We asked him what are the questions you're asked most often at Christmas?
Why should you should pre-heat the oven?
It's important to preheat the oven, so that when the bird goes in it's nice and hot and the cooking starts straightaway.
How do you defrost a frozen turkey?
The general rule is that you need to allow at least 24 hours for every two kilos. This is a four-kilo bird so I would need to take it out at least two days in advance. So if I was going to be cooking it on Christmas morning, I'd need to take it out of the freezer on the day before Christmas Eve.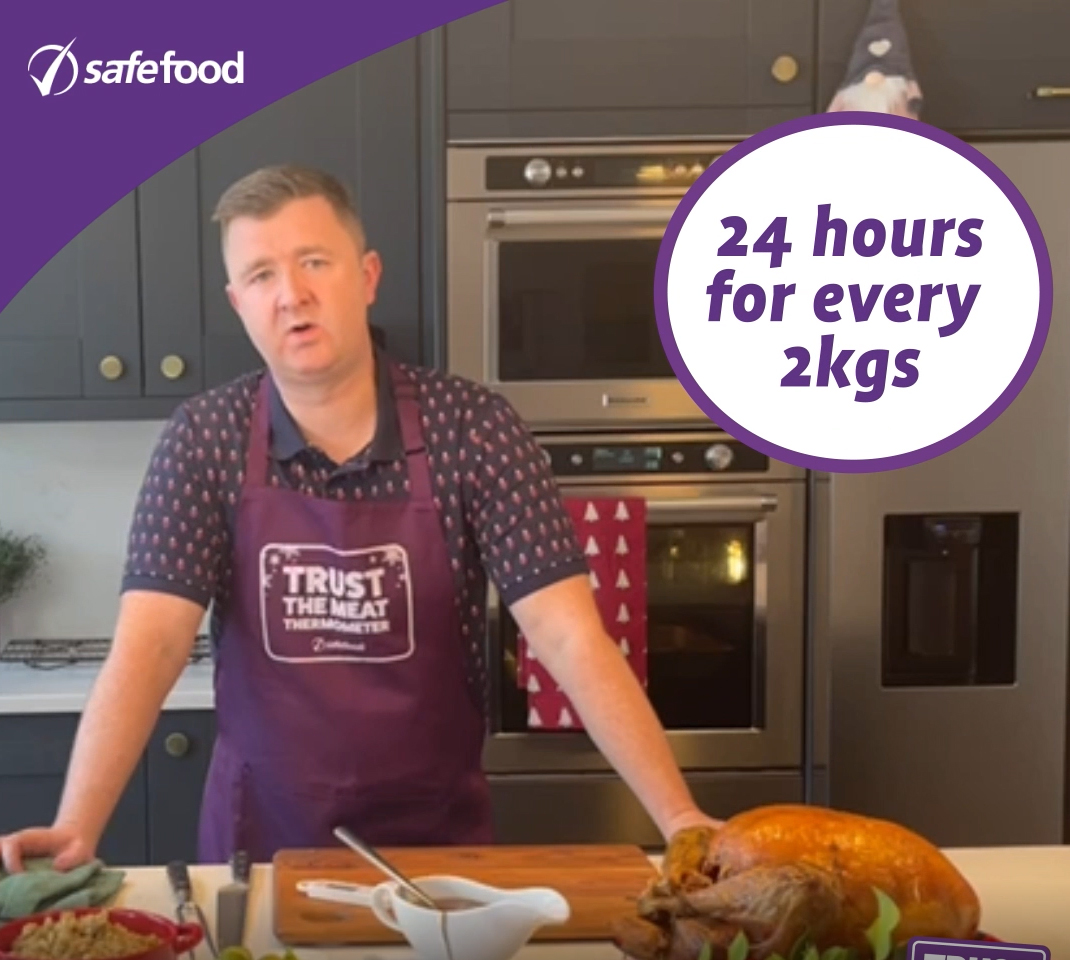 I put it onto a clean tray and I place it down the bottom of my fridge ensuring that any of the juices that come from that turkey don't drip on to the ready to eat food that's in my fridge. That's also quite important.
And then, on the morning I'll take it out and make sure that the bird is nice and soft, meaning that it's not frozen anywhere and there's no ice block in the centre of the cavity. If there is then this is obviously going to slow down the cooking process.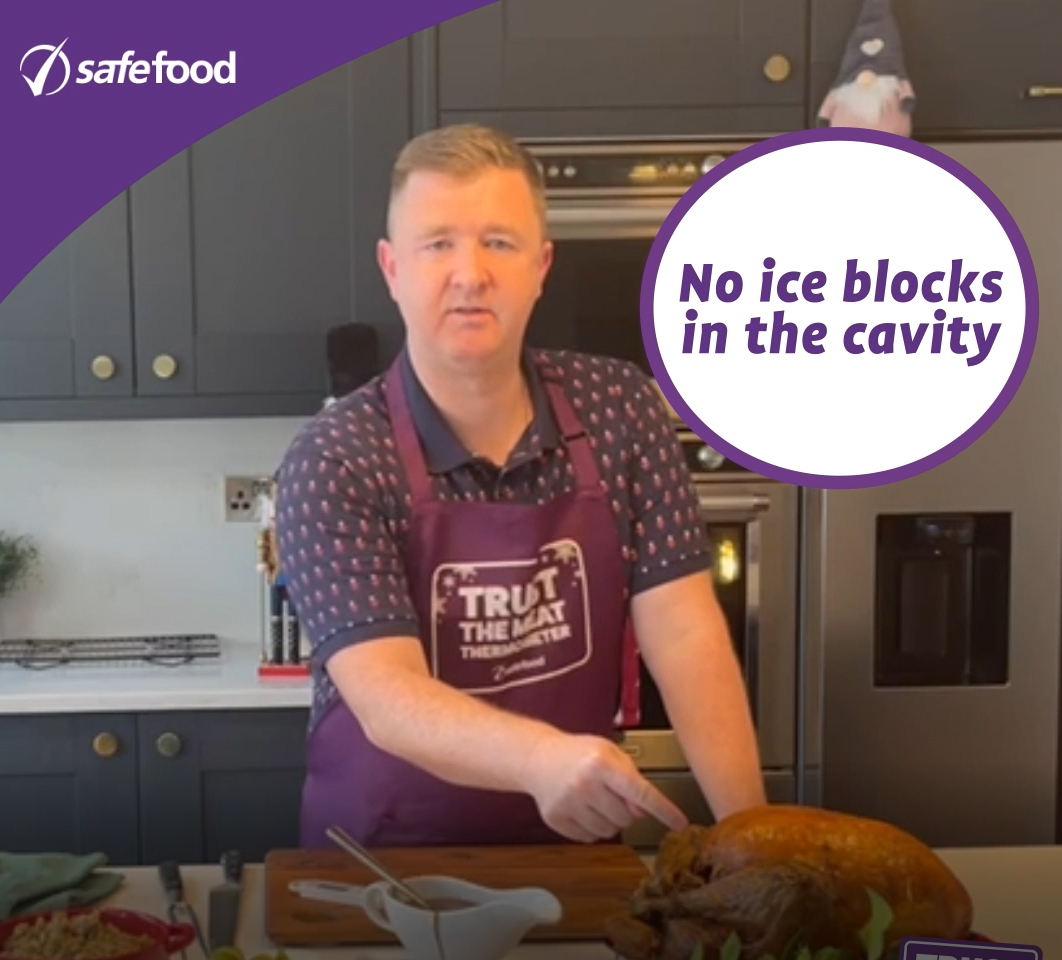 What should I do with leftovers?
It's important that after you've had your dinner you take the cooked meat and place it back into the fridge - we need to store all cooked meats below 5 degrees.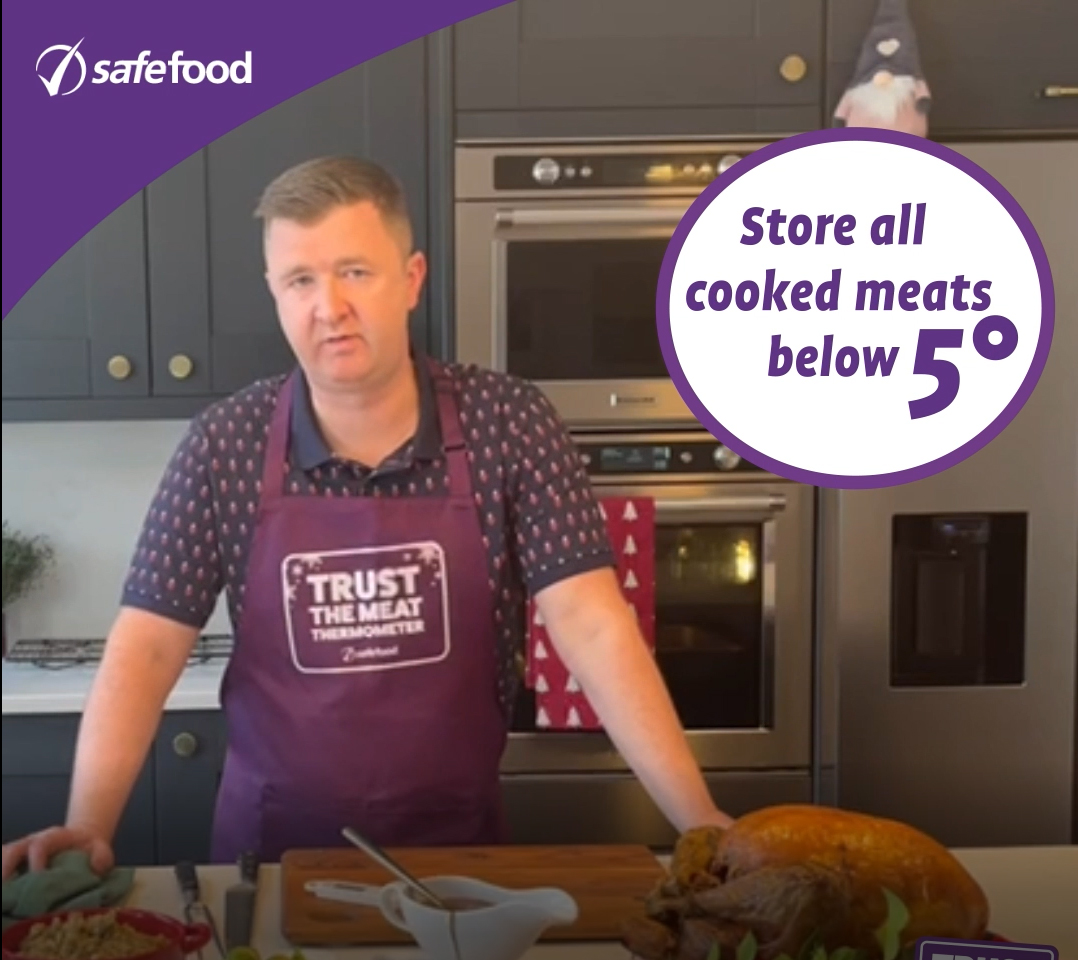 That cooked meat will last in your fridge for two to three days. And then it can be used in curries or even turkey pie or any of these nice things we can cook with the turkey meat.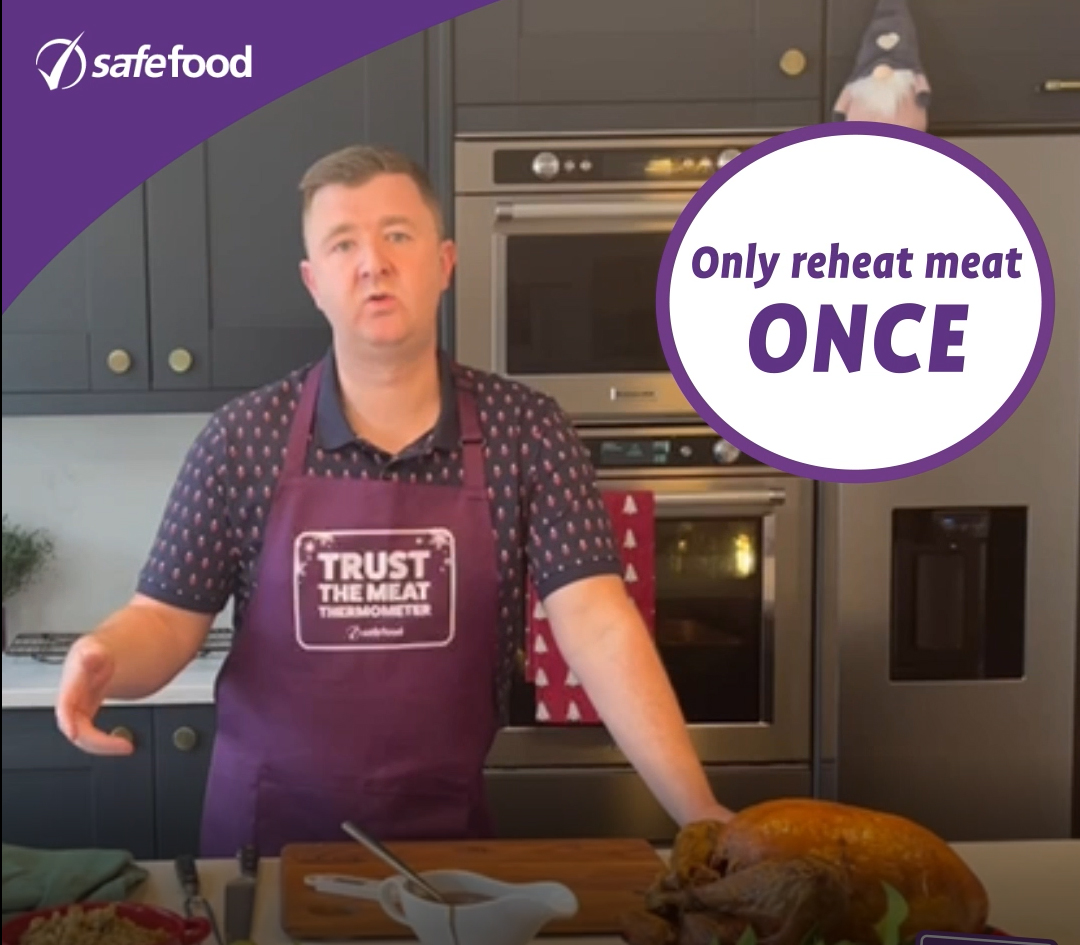 We can only reheat the meat once - that's also important. So if you do decide to make a curry with your cooked turkey meat make sure that you eat all of that curry, or if you haven't that you discard what you haven't eaten.
And finally, using a meat thermometer is the best way to check that your turkey is ready to eat on Christmas day. Watch the video to find out how to use one properly.
Merry Christmas to you and your family!
---