Season's eatings: What Ireland's chefs are cooking up this winter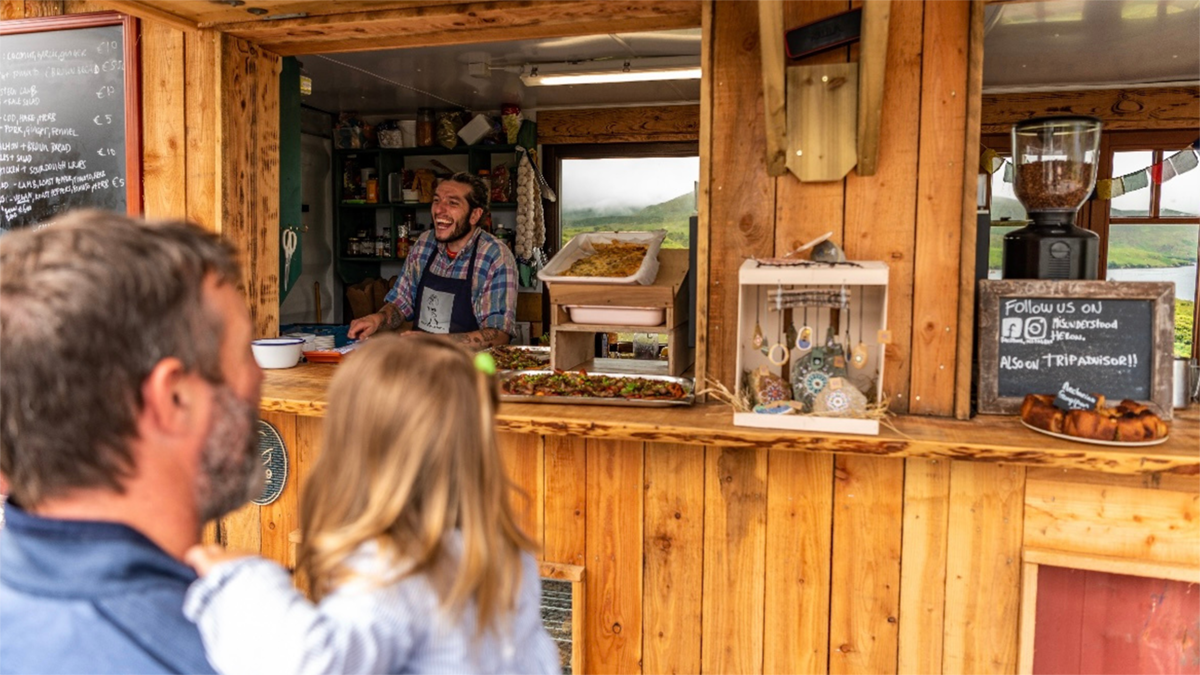 ---
We hear from The Misunderstood Heron on how they make the most of their local landscape.
Our lush green landscape is the source of songs and legends; not only does it inspire artists and storytellers, it has much to offer the culinary world. And you don't need to be a chef to make the most of fresh local ingredients – though they do give great advice on where to start!
We spoke to Kim and Reinaldo from The Misunderstood Heron to get their top tips on including local seasonal ingredients in your cooking, and some hints on what you should be cooking this winter if you want to dine like a chef…
Location, location, location
Whether you live in a rural area or a bustling town, by the sea or up on the hills, your local surroundings have plenty of tasty ingredients and flavours to offer. Dining at your local restaurant or café means you'll often be served dishes grown or caught in the area.
"We are located along the shores of Killary fjord on the north coast of Connemara. We are in a very rural location with the closest village (120 inhabitants) 6km away and the nearest town of Westport 35km away. However local produce is in abundance. We are located along the fjord where our mussel supplier is less than 1km away, we get fish and shellfish that has been caught in the fjord. We use a farm for vegetables which is located in Cleggan 20km away." ~ The Misunderstood Heron
Shop local
"The quality of what is grown and fished locally is to such a high standard that it would be counterproductive to not use it" ~ The Misunderstood Heron
With so many seasonal ingredients available from Ireland's landscape, restaurateurs and food producers would be amiss not to make the most of them. Even on a trip down the aisles of your local supermarket you'll often find Irish ingredients on the shelves.
"People come to us to be immersed in nature and their experienced is heightened when they realise they are eating the mussels while watching them grow in the water below. It creates a unique offering and one that both domestic and international customers appreciate." ~ The Misunderstood Heron
Seasonal ingredients for winter:
Root vegetables, such as carrots and parsnips
Brassicas (bok choy, cabbage, cauliflower, broccoli, Brussels Sprouts, kale, etc)
Apples
Pears
Alliums (onions, garlic, leek, chives, etc)
Mushrooms
Ingredients Misunderstood Heron use this time of year:
Mushrooms
Pumpkins
Apples
Cabbages
Parsnips
Beetroots
Kale
Leeks
What we're serving at the Christmas table
Christmas is known for its turkey and ham, but you can really get creative in the kitchen by showcasing seasonal ingredients.
"I love to cook curries around Christmas as the spice creates a lovely warming feeling and also it means that we don't have to rely on meat to take the centre stage all the time which I find can happen a lot that time of year." ~The Misunderstood Heron
Waste no space
"We re-use all our leftovers over Christmas, we have a big family with lots of visitors which means that soups, quiches, sandwich fillings are always eaten for lunches etc the next day." ~ The Misunderstood Heron
Many people worry about not having enough food in their homes for guests at Christmas time, which can result in having too much food prepared. If that sounds like you, try our Christmas dinner food planner which will calculate how much food you need for the big meal.
And Kim and Reinaldo remind us to be strategic, use leftovers for meals the next day or freeze them.
"Any fresh food that needs to be used gets made into soups and if no need for them gets frozen. The freezer is your friends I believe when it comes to food waste." ~ The Misunderstood Heron
With leftovers remember food needs to be put into the fridge or freezer within two hours of cooking, and needs to be eaten within three days if you are not freezing them.
A taste of home
"Reinaldo loves to cook one of his beloved Chilean national dishes called cazuela de vacuno. It's essentially an ossobuco stew with pumpkin, corn and potatoes." ~ The Misunderstood Heron
We all have a favourite dish around the holidays, and for many this brings a taste of home. No matter the meal, Irish ingredients can often be used to replicate or take inspiration from international cuisines.
---