Twelve ways to a healthier, balanced food shop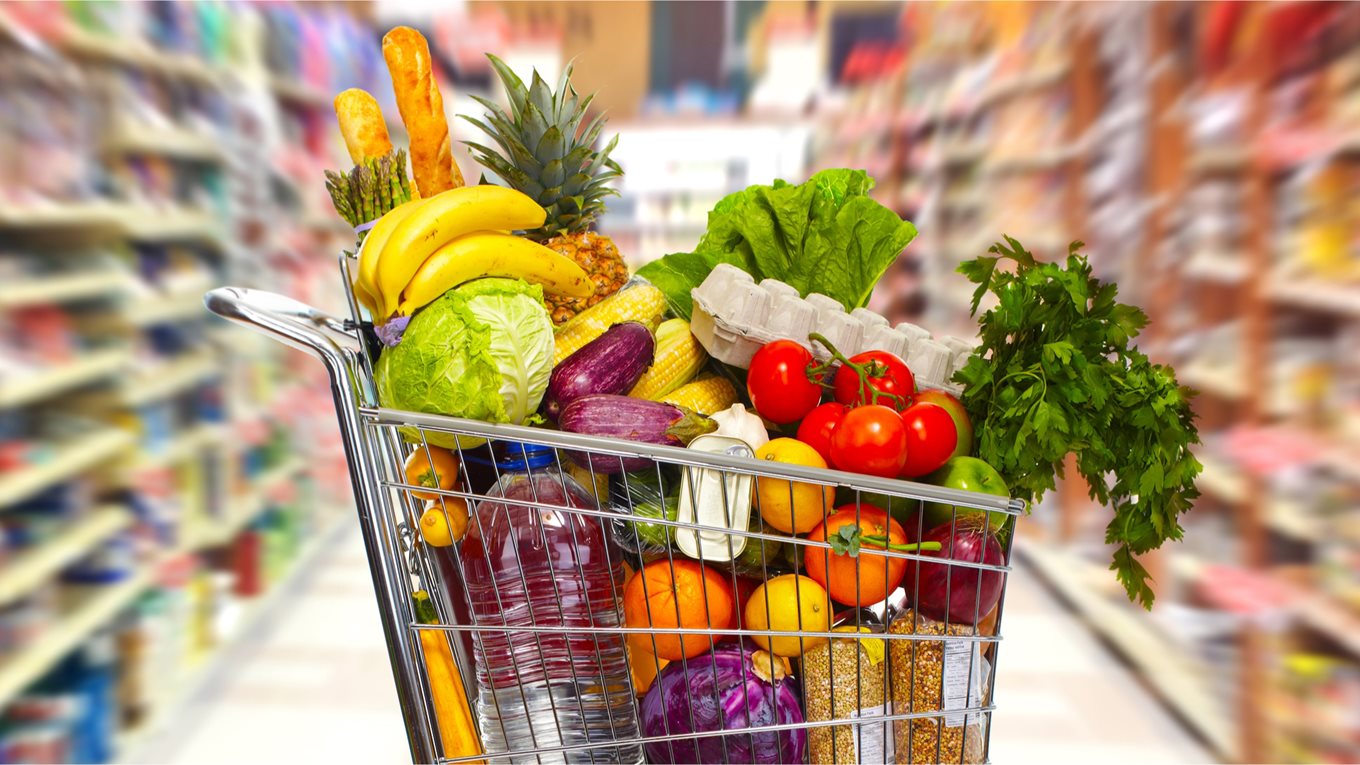 ---
Transform your trolley with a healthier, balanced food shop
Planning your weekly shop is key to healthy eating. Without a shopping strategy you might come home with a more than you bargained for – leading to an unhealthy food shop and food waste. We've developed this 12 step guide to meal planning and food shopping to help families make the small, practical changes needed for a healthier life.
1. Plan your meals and snacks for the week
Check what you have in the cupboards, fridge and freezer and only shop for what you need.  Remember to throw out food past its use-by date.
2. Make a shopping list
When you have completed your meal plan for the week and checked your cupboards, make a shopping list. This will help you buy what you need and avoid impulse purchases.
3. Beware of special offers
A third of foods on special offer aren't that good for you so unless they are on your list, walk by. Steer clear of temptation and avoid aisles where you know you'll find it. 
4. Shop alone if you can
If you know pester power is an issue, try to avoid bringing children on the family shop.
5. Don't go shopping when you're hungry
Have a small snack like a piece of fruit or popcorn before you go shopping to help you make better choices and get to the checkout treat-free.
6. Don't shop when you are tired or stressed
We tend to reach for the comfort foods to help us get through.  If it's possible, try and pick a time and a day when you're under less pressure to go food shopping.
7. Know your labels
You should choose foods lower in fat, added sugar and salt. Compare the labels of your favourite foods with similar products to buy the healthiest option. Also check use-by-dates to avoid buying food that will need to be used quickly.
8. Check that packaging
Don't buy food with damaged packaging so cans should be free from dents or bulges and packaging should be free from damage or leaks.
9. Get cold foods home fast
Take frozen and chilled foods straight home to the fridge and freezer and never leave food in a hot car.
10. Do a check before you checkout
Watch out for the treats and unplanned food items.  We get enough of those elsewhere without putting them in our shopping trolleys.
11. Bag your groceries safely
Pack cold foods together and separate raw meats, poultry, and seafood from other foods. Also remember to clean reusable bags by putting them into the washing machine on a regular basis to keep them clean.
12. Plan for the journey home
Use a coolbag or coolbox to keep your groceries cold during the trip home, particularly in warm weather or if you have a long journey home.
---