Cooking a safe and healthy Christmas dinner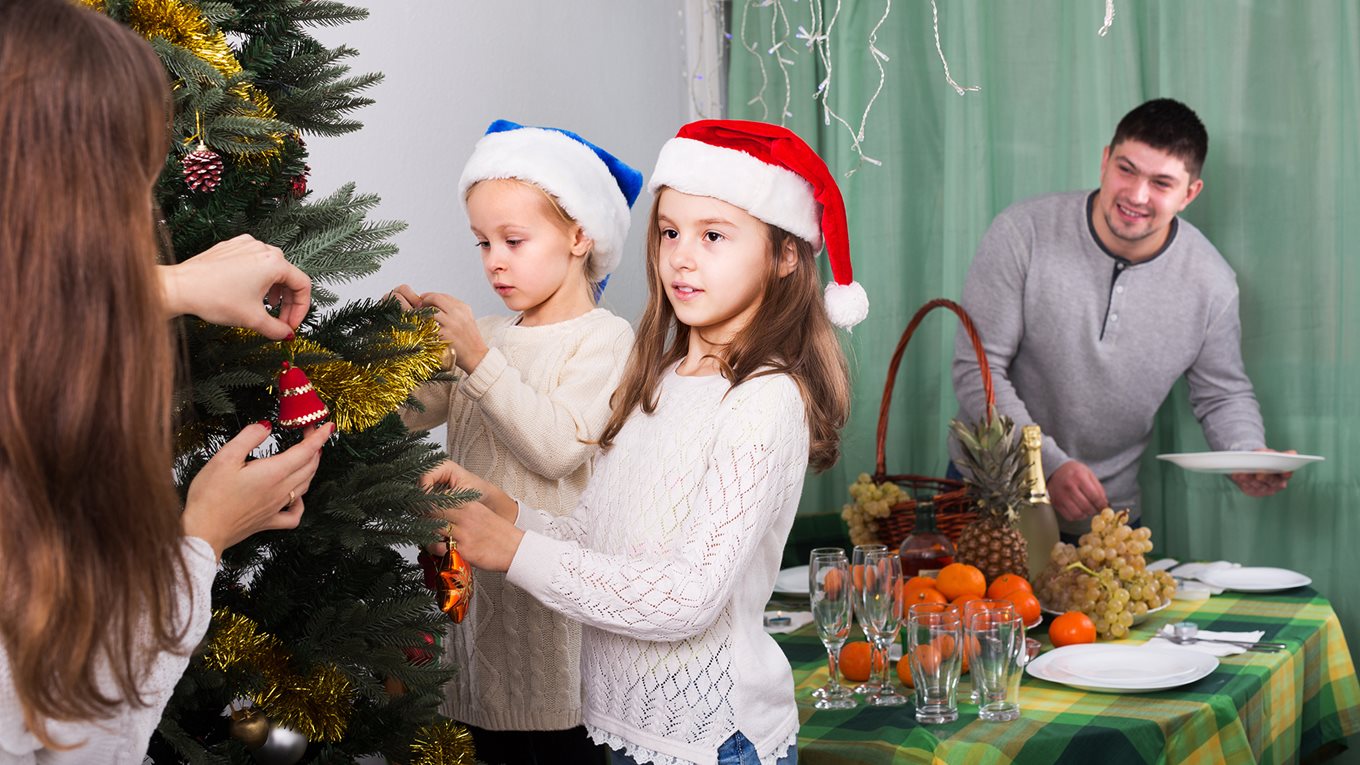 ---
Here's what you need to know for a safe and healthy Christmas.
Are you cooking Christmas dinner for the first time? To help with the task at hand, safefood has all the Christmas cooking advice and recipes you need to have a safe and healthy Christmas.
Christmas grocery shopping
For fresh turkey, you need to cook it no later than two days after buying. If you are buying it in person, bring the turkey home as quickly as possible in a separate cool bag. Store your turkey in the bottom of the fridge away from other cooked foods and fresh produce to avoid cross contamination.
What size turkey?
safefood's guide to buying, storing and defrosting your turkey gives helpful advice for dealing with birds of all sizes in the run up to Christmas. If defrosting, it is important to allow at least 24 hours for every 4/5 lbs (2/2½ kg) of weight. If in doubt, check out our turkey defrosting time calculator table below:
| Size of turkey | Defrosting time in fridge |
| --- | --- |
| 8-12 lbs / 3.5 – 5.5kg | 2- 3 days |
| 12-14 lbs / 5.5 – 6.5 kg | 3 - 3 ½ days |
| 14-18 lbs / 6.5 – 8kg | 4 - 4 ½ days |
| 18-20 lbs / 8 – 9kg | 4 ½- 5 days |
| 20-24 lbs / 9 – 11kg | 5 – 6 days |
Whether cooking from fresh or defrosted, we recommend following our advice for preparing, stuffing and cooking your turkey. Our turkey cooking time calculator will tell you how long your turkey will take to cook properly.
How to know when the turkey is ready
To check that your turkey is fully cooked, if you have a meat thermometer check that the internal temperature of the thickest part of the thigh reaches 75°C instantaneously, i.e. the probe should read 75°C as soon as it is inserted. If you have stuffed the turkey, then the center of the stuffing should also be piping hot.
If you don't have a meat thermometer, check that the turkey is piping hot all the way through, the juices run clear and there is no pink meat left.
Remember also to be mindful of food sensitivities, food intolerances and food allergies if cooking for others this year.
Vegetarian Christmas recipes and healthy options
If you're looking for a vegetarian alternative to turkey, nut roast is a popular choice - here's our Christmas nut roast recipe. safefood's full range of Christmas recipes (vegetarian and non), as well as ideas for healthy Christmas options can be found below:
Making the most of your Christmas leftovers
To keep everyone safe, follow our leftover advice:
When you have cooked food and you are not going to eat it straight away or if there are leftovers after serving, place on a clean plate, cover and refrigerate within 2 hours.
Throw away any high-risk food that has been standing at room temperature for more than 2 hours and throw away all food scraps.
Remember to use clean dishes and utensils for cooked food to prevent cross-contamination.
Dividing food into smaller portions and putting it in a shallow dish can help to make it cool more quickly.
When you are cooling a turkey or other large bird, removing the legs will help it cool more quickly. It is important that leftover cooked rice is quickly cooled and then refrigerated.
Remember not put food in the fridge when it is still hot, because it could raise the temperature of the fridge and allow other foods to get too warm.
Never reheat leftovers more than once.
Leftovers stored in the fridge should be eaten within three days.
Be sure to follow safefood on Facebook, Twitter and Instagram to keep up to date on food safety and healthy eating advice in the run up to Christmas dinner 2021.
---