How to know if a recipe is healthy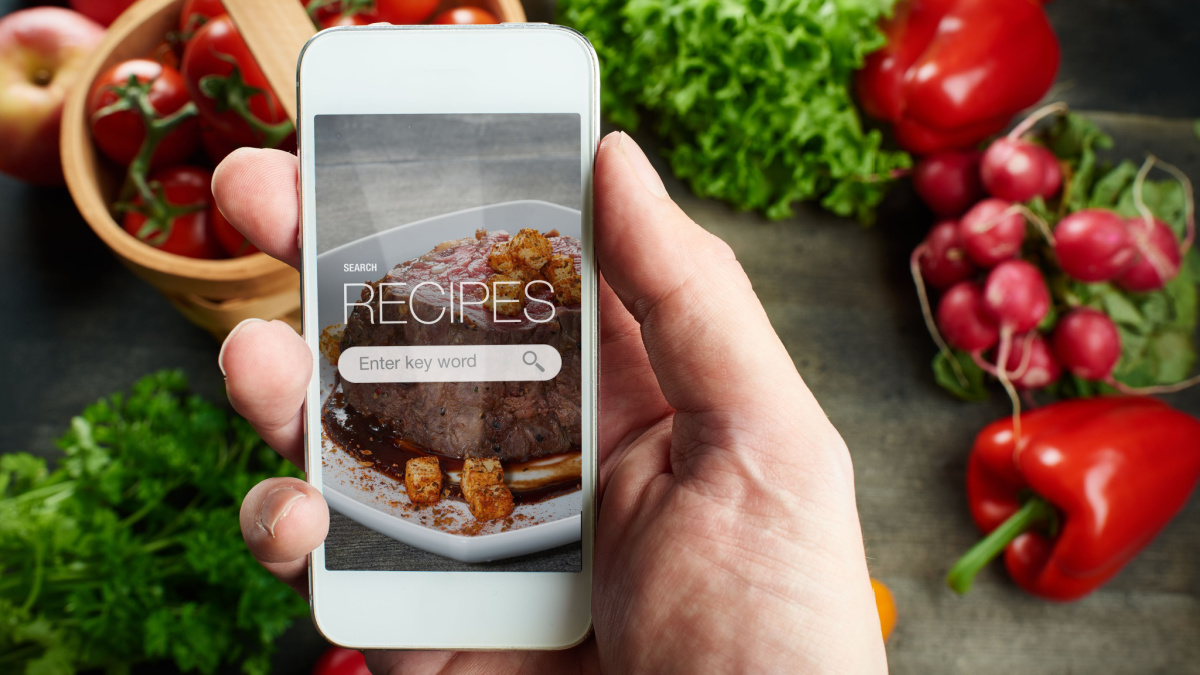 ---
When googling or scrolling on our feeds, we can often be inspired to try new recipes served up to us. Many of these recipes claim to be healthy, but how can we know for sure if the recipe genuinely lives up to its health claims? 
Whether it's online or on social, it's always a good idea to check the source and who posted the recipe. Celebrity chefs, social influencers and bloggers are not always trained to give nutrition advice, or some may be promoting a product, ingredient, or diet. Ideally the recipe should come from registered dietitians or nutritionists but that's always not the case. So, we've got 6 tips to help make your recipe is healthy.
1. Does the recipe contain a source of fruit, salad, or vegetables? 
If not, add extra vegetables or fruit to the recipe to increase the nutrition quality of the meal and provide additional colour and textures.  
2. What type of fat is in the recipe?   
Use unsaturated or reduced-fat oil when cooking (for example olive, rapeseed or sunflower oil) and use it sparingly to make your recipes a bit healthier. Limit fats such as butter and coconut oil as these are rich in saturated fat and can raise cholesterol levels. Here is some more information on fats and oils.   
3. What is the cooking method?  
Cook without adding fat or oil when possible. Try using a non-stick pan, bake, microwave or steam/boil instead of frying your food. 
4. How much salt is used?  
Try to reduce the salt content of your meals. This might mean using less fewer stock cubes or using half of the suggested measure. There is a huge variety of herbs and spices that will give extra flavour and pizzazz.
5.  Do we need to add the amount of sugar that the recipe suggests?   
Try leaving sugar out of the recipe entirely or using less. If sweetness is still required, try reducing the amount or adding natural sweetness using fruit. There is a common misconception that honey is healthier than sugar, but this is not true. Honey has a similar calorie content to sugar, so substituting sugar with honey is not going to add any benefit to the meal. Read more about common sugar myths.
6. What is the suggested portion size?  
Sometimes, a meal can be healthy, but we eat a larger portion than we need. Using a smaller plate and filling half your plate with fruit and vegetables is an easy way to prevent overeating.  Leftovers can be chilled or frozen.
Healthy cooking doesn't have to mean sacrificing taste, variety, or the pleasure of eating. Just think of it as making some alterations to enhance nutrition quality while retaining taste and flavour. If you need some inspiration, don't forget to check out our own recipes: all that have been created by our the safefood team of nutritionists for some inspiration. 
If you or someone you know has a specific medical condition and is struggling to learn what to eat to manage their condition, speak to a Registered Dietitian for advice tailored to your unique, individual requirements.
If you suffer from a food allergy, cooking from scratch is a great way to avoid the ingredients that cause your allergy. We have lots of advice on our food allergen section (link to page.
Bon Appetit!  
---