Fats, spreads and oils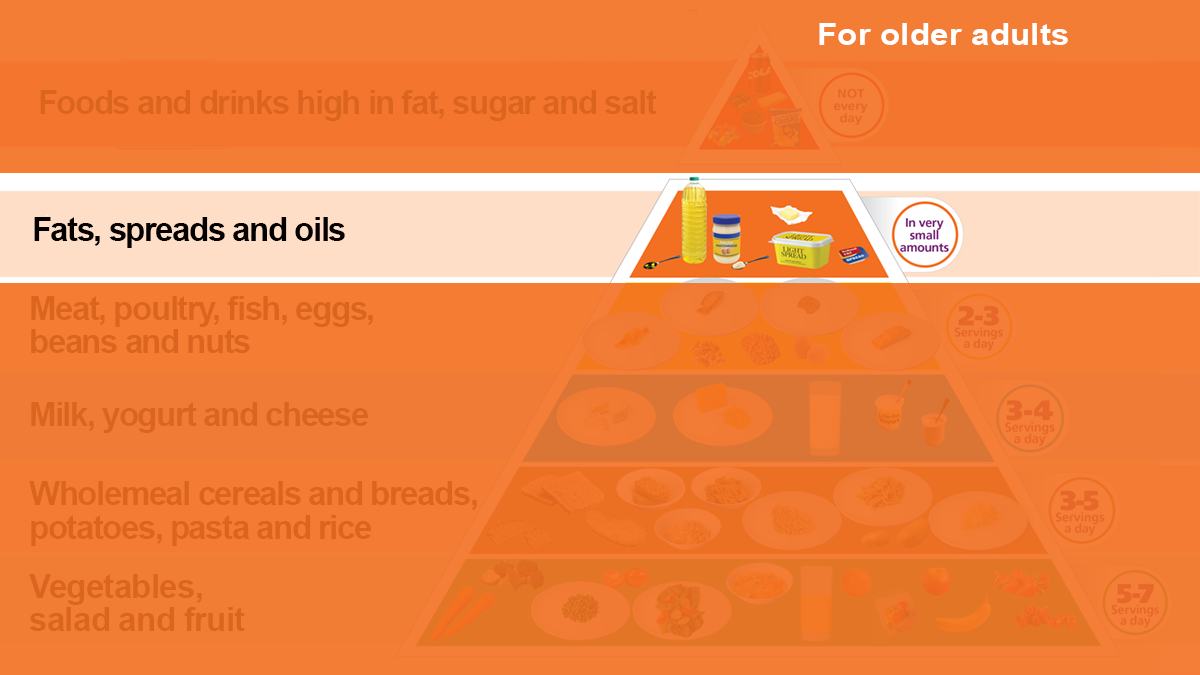 ---
Some fat is needed in our diet to stay healthy.
Eating too much or the wrong types can be unhealthy as all fats are high in calories.
Use small amounts of fats
Choose mono or polyunsaturated reduced fat or light spreads
Choose rapeseed, olive, canola, sunflower or corn oils
Limit the amount of mayonnaise, coleslaw and salad dressings as they contain oil
Grill, bake, steam, boil or stir-fry instead of frying and deep frying
What is a serving?
If using butter, spread lightly
1 portion pack of reduced-fat or light spread for 2 slices of bread
Use one teaspoon of oil per person when cooking or in salad dressing
Download: Fats, Spreads, and Oils fact sheet
---