Let's get real about snacks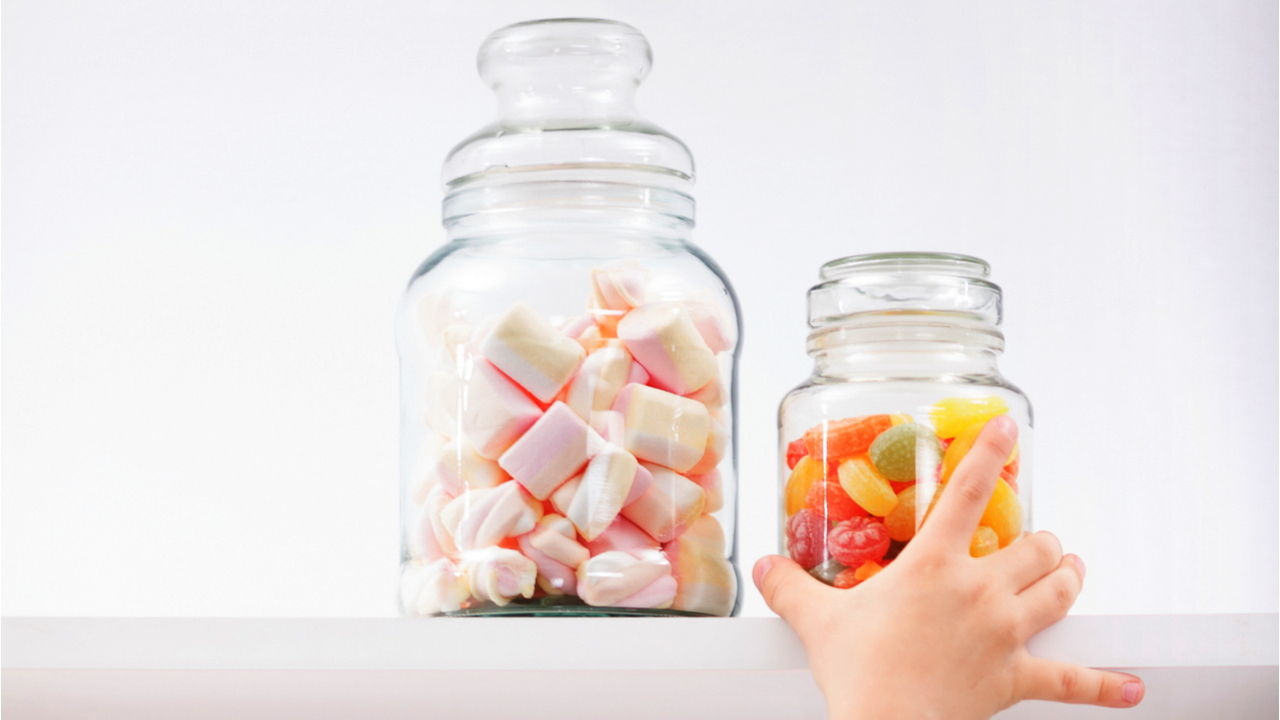 ---
safefood's Charmaine McGowan breaks down what's in her go-to snacks toolkit
It wasn't long after breakfast. I was on a call. Elsewhere, there was a little mind coming up with a plan while everyone was busy to climb up and into the cupboard to see if any goodies were to be found. And maybe just to try one, now which one will it be….
Fast forward a few days and the little pockets in the washing basket hold the evidence, a certain recognisable crinkling noise and out comes the shiny wrapper that contained the moment of sweetness and delight…
So what to do? Should I jump up and down and remind the child that there should be no treats until at least, let's see, after lunch, or maybe mid-morning when others are thinking about their morning snack? Or should I mention it at all? Or should I take a walk and get a breath of fresh air to centre myself?
It's a little chocolate bar I hear my child say, why all the fuss? And if I am honest it's just that moment when I feel conflicted – discussing as part of my work in safefood how best to support parents through these challenging times to keep everyone well-nourished and active while at the same time trying to do the best for my own children.
Kids like treats (and so do we adults!) so they need lots of support from us parents to be pointed in the direction of foods that will satisfy their hunger and help them get onto the next episode of play and adventure. So, what can I do to keep them nourished?
For me it starts with the shopping basket – if there are no suitable snacks in the shopping basket then they won't be in the cupboard when I go to look. Each child has different preferences (again – just the same as us) so the go to snacks in my toolkit look something like:
A good old reliable – a banana – ready wrapped and the older child can manage to open it themselves – even if you might find the skin somewhere around the house later!
Whatever fruit you and your children like
Peanut butter – crunchy or smooth, on apple or banana or toast or crackers
Eggs, a firm favourite in our house – break an egg into a cup and beat it (or the yolk will explode in the microwave!) and microwave it for 30 seconds or so until it is setting and enjoy with a slice of toast
Yoghurt and fruit
Some pancakes – takes a bit more effort but a good option when you have more time and the only ingredients you need are flour, milk, eggs, sunflower oil – and a frying pan
So my challenge to you today is, not to wind yourself up in a knot about snacks, but to be kind to yourself and give yourself an enormous clap on the back for doing your best to look after your family and children during these extraordinarily hard times.
---