Eating as a family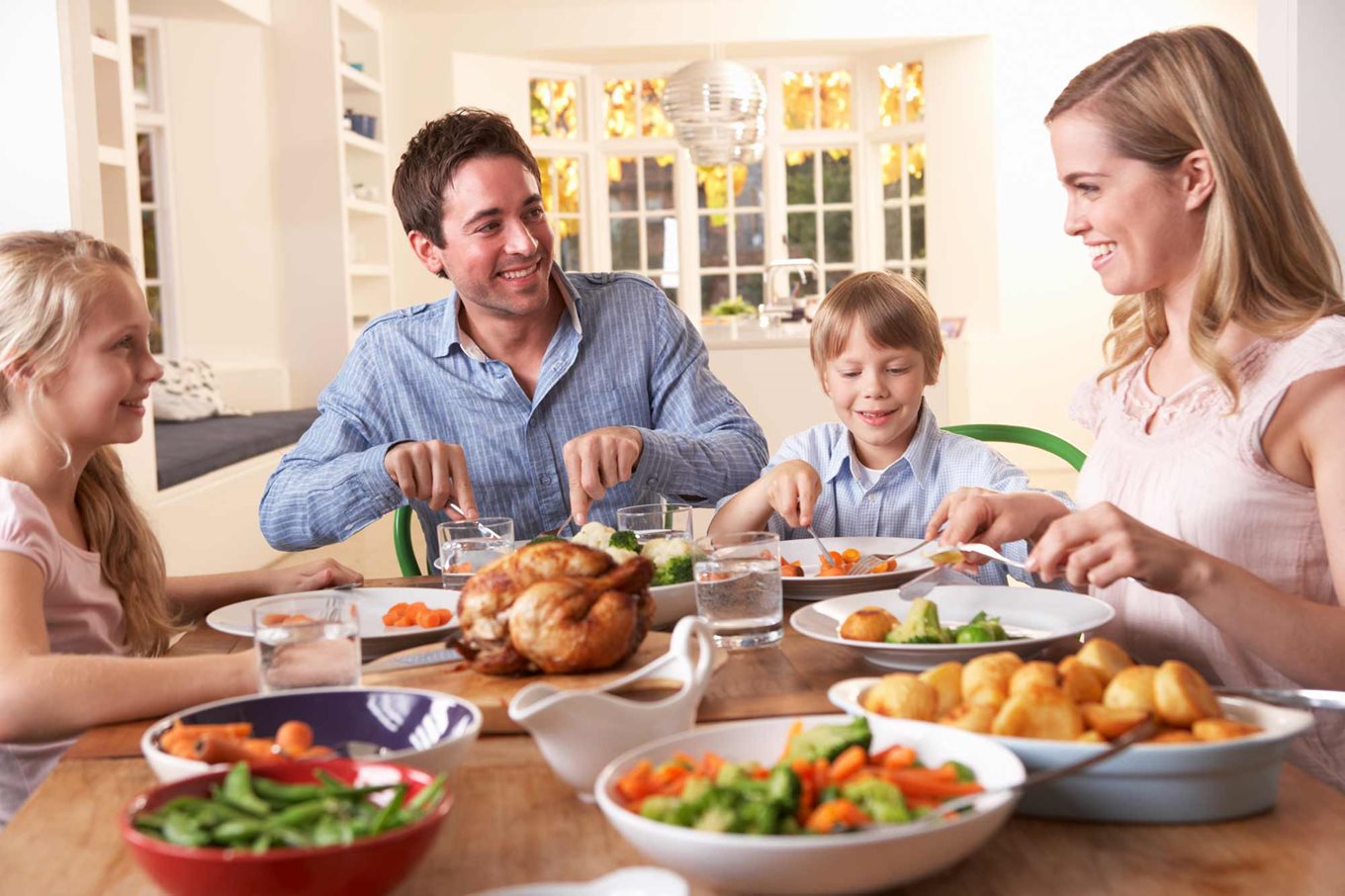 ---
Children who eat with their families tend to have healthier diets.
Eating as a family is a great way to have some quality time together too. Here's how to make the most of family meals:
Keep it simple - Make one meal for all the family.
Get the kids involved - Once old enough, involve the kids in picking the meals, preparing and cooking the food, setting the table and clearing up. This makes them feel like they are in control.

Watch vlogger Get Up and Dad recruit some help with pizza-making.
Switch off the TV - Make mealtimes a screen-free zone. Use the time to talk about your days and the food you are eating.
Be flexible - Family life is busy. From work to after-school pick-ups and sports and activities, meal times need to be flexible. Plan to have meals at a time when most of the family can be there.
Be a role model - Serve healthy meals and have the kids see you eating healthy foods. Children learn from the adults in their lives.
---