Ten ways to keep active and healthy at home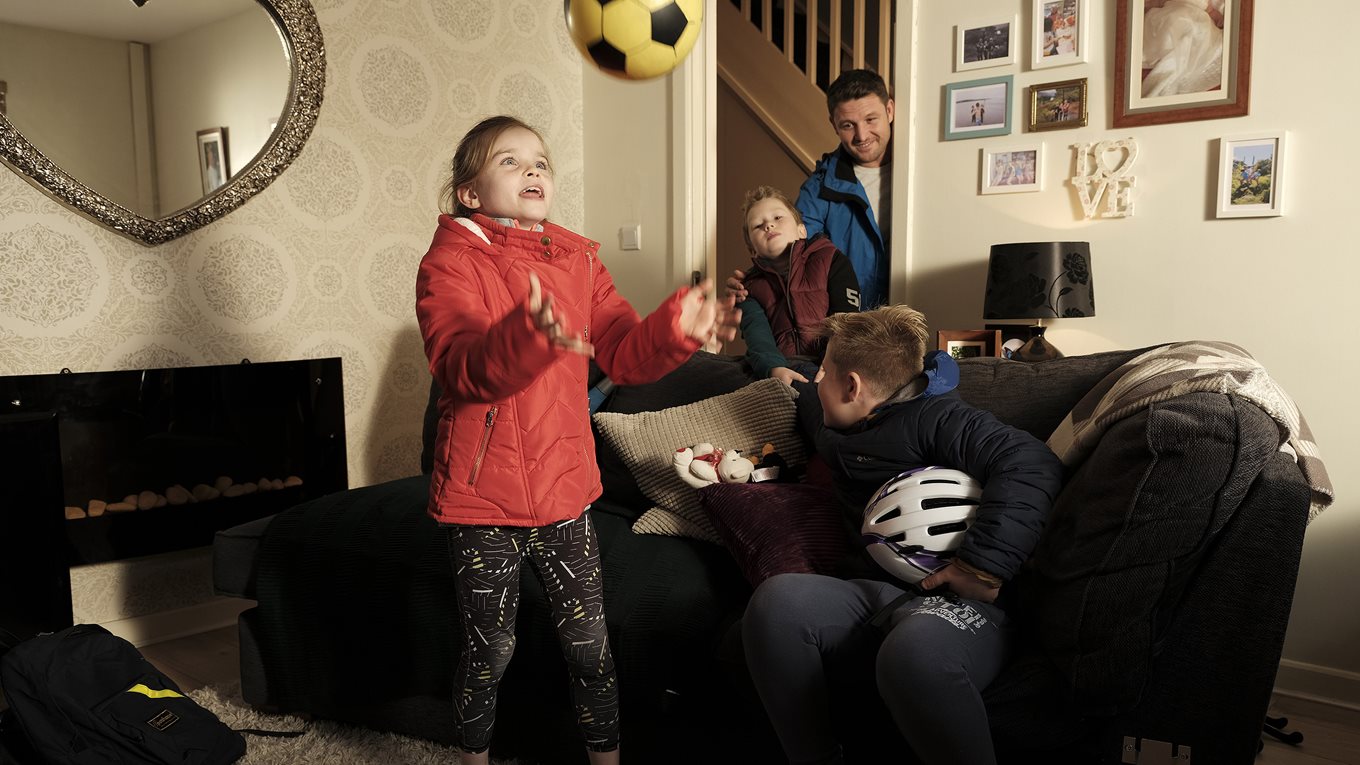 ---
Life in a pandemic has meant we are all adapting to new routines and ways of co-existing.
Everyone's situation is different but setting up a home routine will help put structure on your day. Here's some advice that will keep everyone healthy in mind and body.
1. Get outdoors
Getting outdoors for exercise as often as you can will keep you fit and boost your mood. It is still important to keep to the social distancing advice – that's two metres away.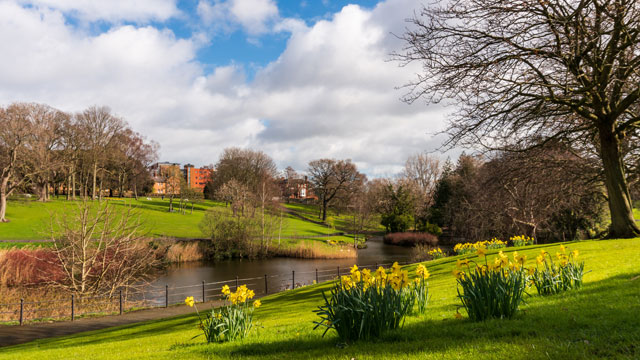 ---
2. Plan for play
Planning daily activities will help keep kids physically active whether it's indoors or outside.
We have 20 active play games and ideas that will keep them moving and having fun.
---
3. Meal routine
A healthy eating routine is good for the mind and body as more of us find ourselves at home. Set meal and snack times to give structure to the day. And remember to drink lots of water - to stay healthy we should drink about 8 glasses or 1.2 litres of fluid each day.
To help you start meal planning, here are family meal plans for three weeks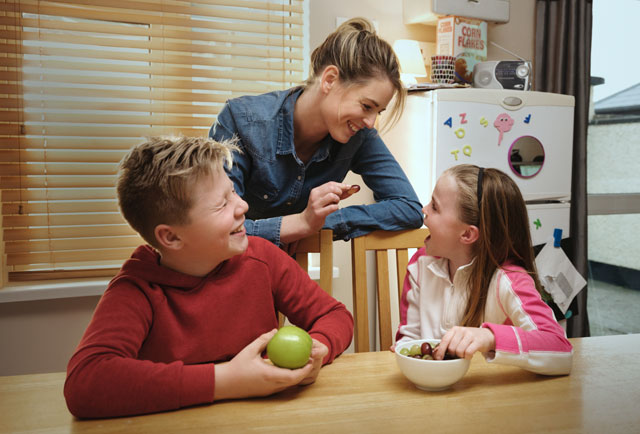 ---
4. Cooking together
Being at home together gives us a chance to teach children a bit more about food and help them develop real life skills. If you can, try to get them involved in cooking or baking projects. Get younger kids involved in food prep and mixing foods, setting and clearing the table. Maybe set cooking or baking projects for the older kids - you could even put teens in charge of making lunch or dinner.
Here's a playlist of simple, family-friendly recipes.
---
5. Healthy snacking
Having a meal routine will help with snacks during the day. Having a plan for healthy snacks can help us from falling into a habit of unhealthy snacking while at home. We have loads of ideas for making easy, healthy snacks that the kids could help out with.
Click to see what your family might like
---
6. Screen time limits
Many children are doing online class for much of the day now, so it's important they take a proper screen break after school. A healthy snack and some active play time is a great way to help them reset at the end of the school day.
Kids will still want their screen time for entertainment, and staying in touch with friends and families. Our tip is to agree a daily screen time limit for all devices with a screen, such as TVs, smart phones and game consoles. Try to stick to this as much as possible.
Here's more advice on screen time for different age groups
---
7. Sleep routine
Try to keep the children's normal school-time routine around sleep. This will help their mental and physical health during these uncertain and unsettling times.
Children of different ages need different amounts of sleep. Here's what you should aim for:
| Age | Recommendation |
| --- | --- |
| 3 - 5 year olds | 11 - 12 hours at night, plus a daytime rest of up to 1 hour |
| 5 -12 year olds | 10+ hours |
| over 12 year olds and teenagers | 8 - 9 hours |
Click for more on how to set up a healthy sleep routine
Dr Fiona Healy tells us how to set up a good bedtime routine for different aged kids.
---
8. Gardening
Spring is coming, so if you have access to a garden you could roll up your sleeves as a family get the garden back in shape after winter. Maybe start a gardening project to remind us all about the importance of growing plants. If you don't have a garden, you can do this in pots on a window ledge.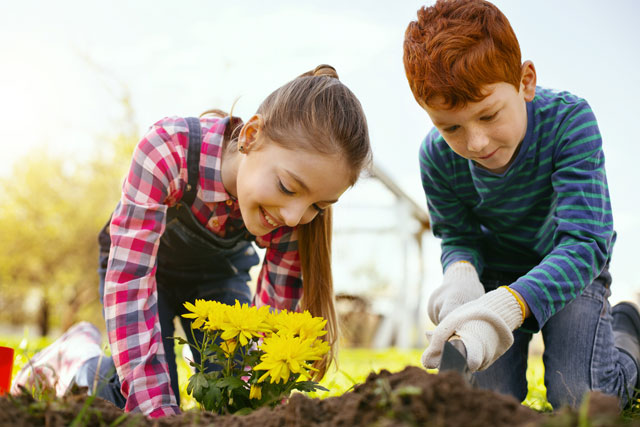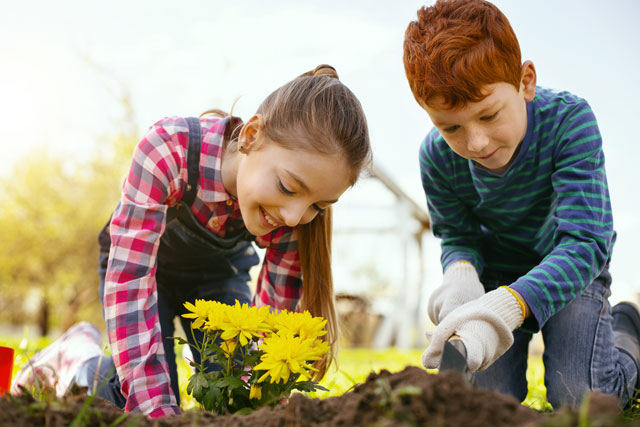 ---
9. Be good to yourself
This is a challenging time and everyone is different but we are all facing huge changes to the way we do things. All we can do is try our best to keep things 'normal', listen to reliable advice from the Department of Health and look out for the people around us.
Here's advice on how to maintain your mental health during the Coronavirus outbreak.
---
10. And finally - keep washing your hands!
We know that handwashing is the best way to protect you and your family from illness.
The key times are: when you come into your home, when you go into your workplace or start work, after you blow your nose, before you eat or handle food and after using the loo. Here's a 'How to' handwashing video to remind us all of the steps to handwashing.
And Rufus our Handwashing Hero is great to teach your little ones the five steps to handwashing.
---