Healthy options and portion sizes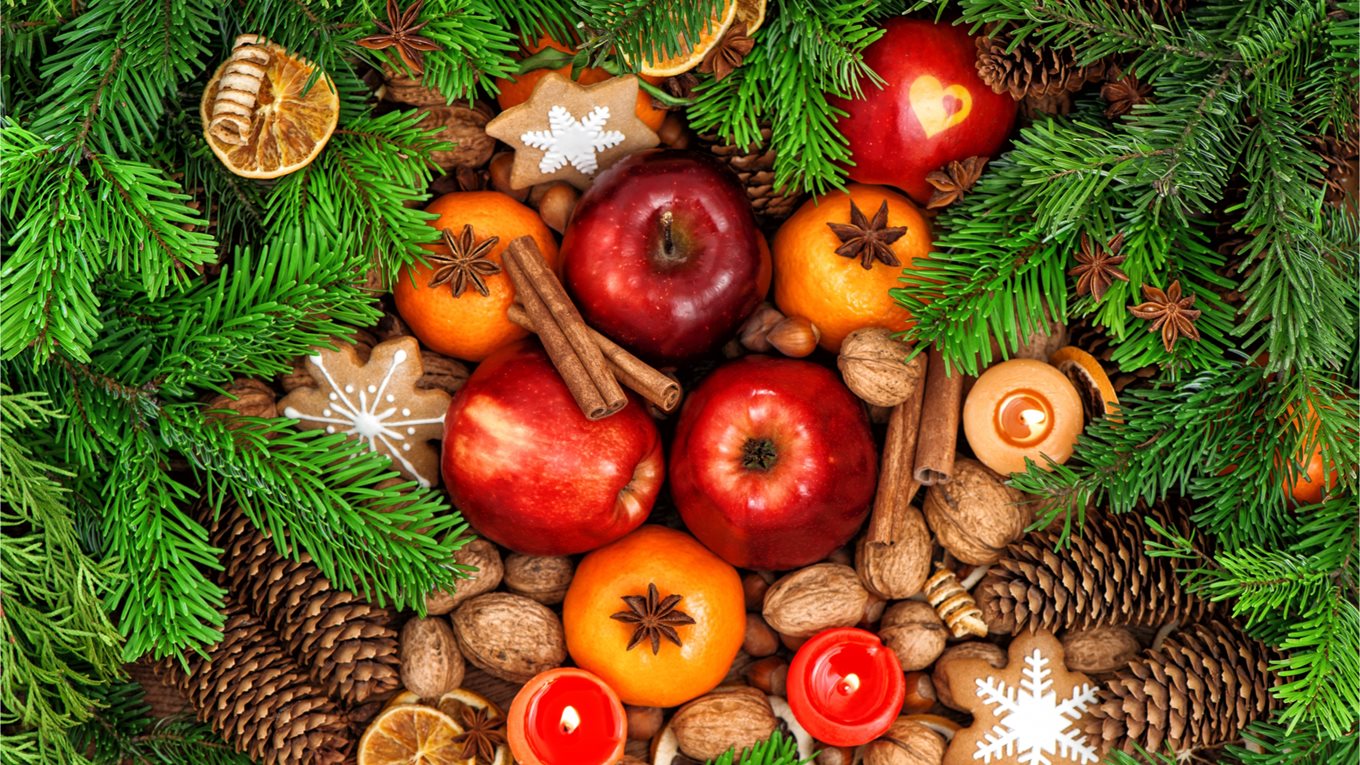 ---
Experts reckon that most people gain half a kilo over the Christmas holidays. Here are ten healthy tweaks for your festive feast.
At Christmas time, we all like to enjoy those traditional foods that make this time of year so special, especially when celebrating with family and friends. But the abundance of rich food can mean that your healthy lifestyle really takes a hammering.
You can save a whole lot of extra calories by making these 10 small changes to the way you prepare Christmas dinner.
Starters: Pigs in blankets, baked cheeses and other fatty foods won't leave much room for you to enjoy your main course. Try melon and other fresh fruits, a leafy salad, or smoked salmon.

Turkey: Turkey meat is naturally low in fat. Avoid the skin, though, as this is where most of the fat lies. Follow our recipe for the perfect roast turkey.

Ham: Leave the fat on your ham while it is roasting as it will keep the meat moist, but trim if off before serving. Honey roast ham is especially festive.

Gravy: No Christmas dinner is complete without gravy - but allow the juices to settle so you can skim off all fat before making it.

Stuffing: Sausage stuffing is great with Christmas dinner but maybe this year also include a delicious breadcrumb stuffing made with breadcrumbs, garlic, herbs, chopped nuts, seeds and dried fruit like apricots and raisins.

Potatoes: Roast your potatoes separately from the turkey to cut out the animal fat. Use a little vegetable oil rather than butter and leave the potatoes whole. The smaller they are the more fat they will absorb.

Vegetables: Fill up on plenty of vegetables but avoid adding butter or rich sauces. Steam your vegetables rather than boil them to hold onto those valuable vitamins and minerals. For other vegetables, try honey or dash of lemon juice instead of butter.

Pudding: After all that you might struggle to fit in some Christmas pudding. So why not wait and enjoy it later on? Have it with some custard made with low fat milk rather than cream or brandy butter.

Alcohol: Always have a glass of water when you are drinking alcohol – cutting down by one glass of wine (125 ml) will save you around 100 calories.

Portion sizes: With so many extra dishes on offer, we tend to load our plates with far more food than we would normally eat. Keep an eye on your portion sizes so you don't end up eating more than usual.
---