Bedtime back on track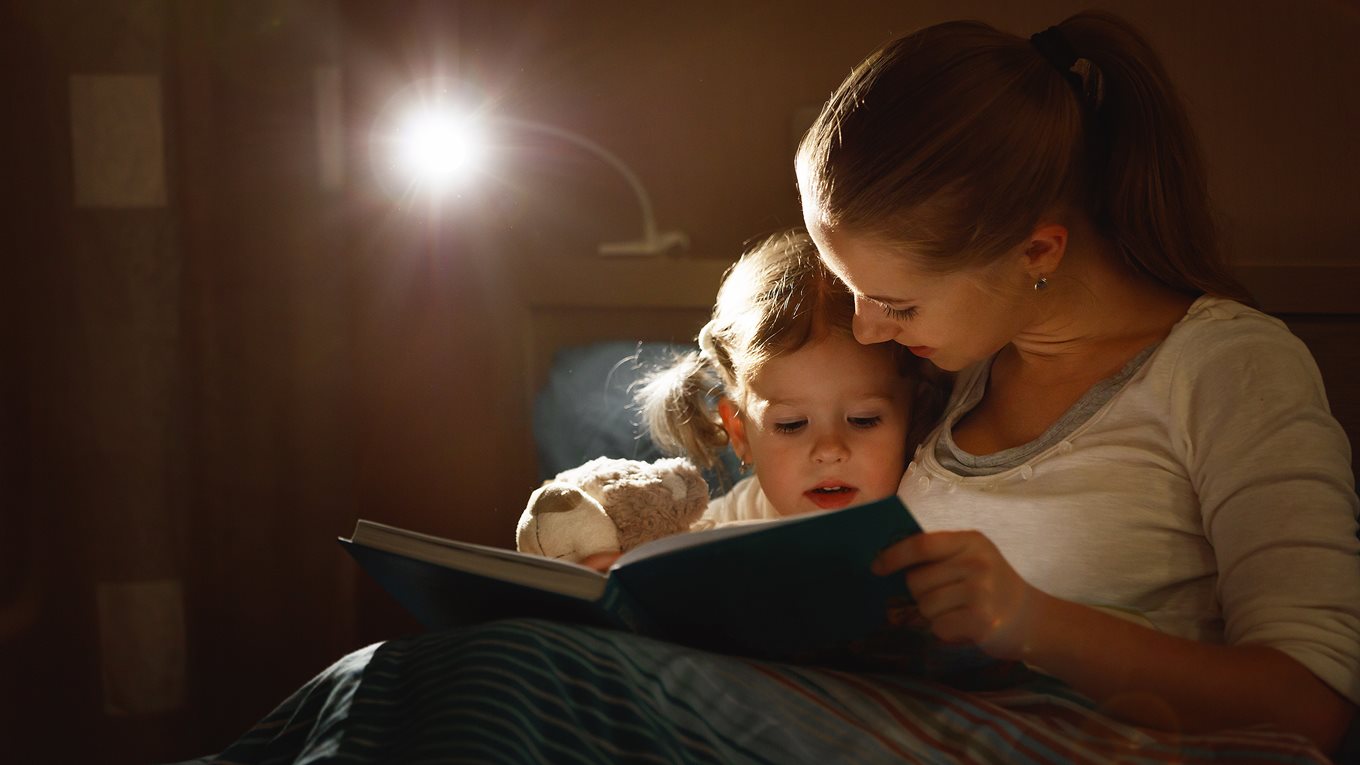 ---
START campaign helps parents to get bedtime back on track
Northern Ireland Children's sleep routine severely impacted by COVID-19
START campaign encourages parents to get bedtime back on track and START their children on their way to a healthier life
Thursday 20th August 2020: New safefood research has revealed that Northern Ireland children's sleep routine has been severely impacted by COVID-19, resulting in over half of children (59%) eating more unhealthy treat foods, getting less exercise (59%), and engaging in more screen time (72%).
The research found that over two-thirds of parents (68%) admitted struggling to manage their children's sleeping habits during the pandemic, with 52% of kids going to bed later at night and 43% waking later in the morning.
Parents reported finding it a struggle to manage their children's healthy habits while being out of school. Over two-thirds (65%) admitted it has been a challenge to control their children's treat foods consumption; 62% said it's difficult to get their children to exercise regularly, and 62% saying it is constant battle to manage their kids' screen time.
In addition, the study showed that almost three-quarters of parents (71%) are concerned about getting their children back into a healthy routine for schools reopening.
The research coincides with the latest phase of the START campaign, a five-year public health awareness campaign from safefood, the Department of Health and the Public Health Agency.
The campaign is encouraging parents to get bedtime back on track as the key to starting their children on the way to a healthier lifestyle for their return to school.
Dr Marian O'Reilly, Chief Specialist in Nutrition at safefood said: "Sleep plays a fundamental role in the health and wellbeing of children. Research shows that not getting enough sleep impacts on children's health in many ways including increased risk of excess body weight. Sleep influences appetite hormones and being up for longer means there are more opportunities to eat, which can impact their weight.
"Many parents have told us as part of the research that they have found snacking, managing treat foods and other healthy habits difficult over recent months and that getting the sleep routine right was the key to improving these behaviours.
"Parents have faced huge challenges over the past few months, and they will once again need to be heroes in order to make the necessary changes to get our children back into a healthy routine for their return to school.
"We know it's not easy to tackle and will take time and effort to get it right. We are encouraging parents to follow the advice available at www.makeastart.org in helping to establish a good bedtime routine that will ensure your child gets enough sleep for a more active and healthier lifestyle."
Endorsing the campaign, Charlene Brooks, Chief Executive Officer of Parenting NI said: "Parenting NI are very supportive of the safefood START campaign, we are very aware of the many challenges that COVID-19 has presented to local families and therefore welcome support and guidance for parents.
"It has been very hard for many to maintain routines, with regular bed times, good eating habits and regular exercise throughout the last months and this campaign that will encourage the re-establishment of routines will be warmly welcomed by many families."
Dr Colman Noctor, Child and Adolescent Psychoanalytical Psychotherapist, commented, "A fundamental role of childhood is building regulation in all aspects of life with sleep being the corner stone of this regulation process. The key to this is regularity and consistency with consistent sleep patterns assisting your child to regulate all other aspects of their lives including appetite, energy, emotions and physical activity.
"Sleep should be seen as a recharging process whereby if not enough sleep is achieved, there will be negative knock-on effects across all other aspects of a child's life. Sleep also has a significant impact on cognitive function, so concentration, memory and focus are also compromised with insufficient sleep."
To help get bedtime back on track, Dr Colman Noctor offers the following sleep advice to parents:
Consistent bedtimes are at the heart of the routine to provide regularity and predictability that over time will help a child to self-regulate.
Reduce screen time and sugary foods and drinks in the hours leading up to bedtime.
Encourage physical activity and fruit and vegetables during the day.
Encourage relaxation skills and wind down activities.
Value sleep time within the family culture.
To find out more about the START campaign visit www.makeastart.org.
ENDS
For further information or to request an interview, please contact:
Russell Lever / Vicki Caddy
ASG & Partners
Tel: 028 9080 2000
Mob: 077 8828 8901 (Russell Lever) / 078 1438 0487 (Vicki Caddy)
Email: [email protected] / [email protected]
Or
Dermot Moriarty
safefood
Tel: 00353 1 448 0600
Mob: 00353 86 381 1034
[email protected]
Editors Notes:
RESEARCH
The research quoted in this campaign was conducted by iReach in August 2020 as part of the iReach Consumer Nationwide Omnibus survey delivering 315 responses on a nationally representative basis across Northern Ireland.
START CAMPAIGN
The START campaign is a five-year public health awareness campaign from safefood, the Department of Health and the Public Health Agency.
The campaign is encouraging families to take the first step towards a healthier lifestyle for their children by supporting them with one daily win and to persist with the changes, no matter how difficult they become.
To find out more about the START campaign and ways to make a healthy, positive start visit www.makeastart.org.
In identifying the positive starts that parents and families can take, the campaign advertising focuses on seven key lifestyle habits:
Minimise intake of foods high in fat, salt and sugar
Establish water and milk as routine drinks
Give appropriate child-sized portions to children
Include more fruit and vegetables across the week
Increase physical activity levels
Limit screen time
Increase sleep time
The campaign was developed using a 'co-creation' approach, which involves working with parents in particular, and key stakeholders to ensure the campaign is relevant, realistic and can achieve results.
---