Food Safety education for teens at the touch of a button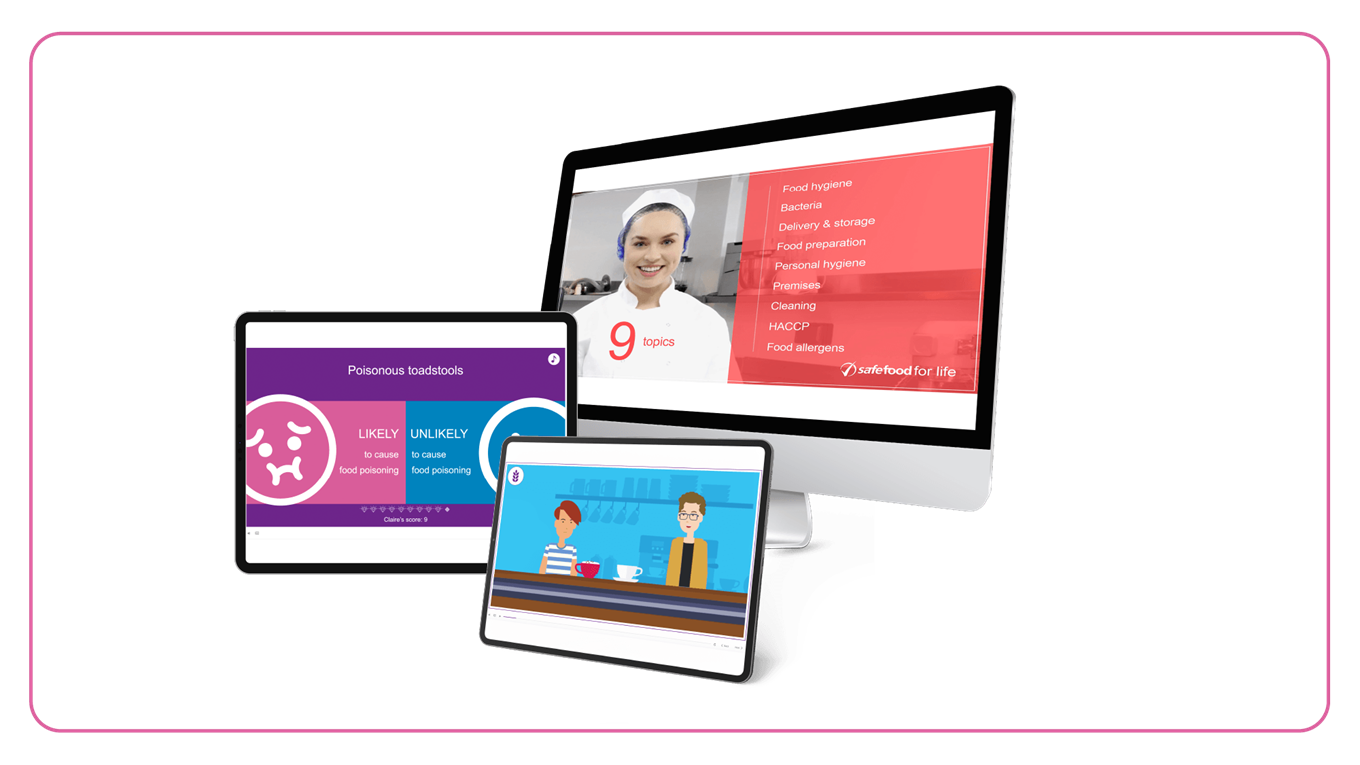 ---
safefood launches new version of 'safefood for life'
10th March /2021: A new free e-learning education tool to teach young people basic food safety skills has been launched today by safefood. Called "safefood for life", the resource covers practical topics including basic food hygiene, food preparation, food allergens and cleaning. For those students who want to take their training further, there's also the option of an online exam, which enables successful students to receive certification recognised by the food industry.
Since 2005, more than 39,000 "safefood for life" exams have been completed with students receiving a certificate in food hygiene endorsed by the Environmental Health Association of Ireland. This enables students to take part-time jobs in businesses where food is handled or served and can also help as a stepping stone to a future career in the food industry. safefood has recently updated the resource to make it more suitable to remote learning at home and class-based learning in school. The design and navigation has also been refreshed to make it more engaging and informative for both teachers and students.
Dr Gary Kearney, Director, Food Science, safefood said:
"Good food hygiene is one of those skills we take with us through life. With this resource, students and their teachers have access to a practical, online-learning resource developed with their future needs in mind. The resource now has a new learning module specifically on food allergens full of practical help and information. Overall, we've made the resource more suited to a blended-learning style for both school-based and remote learning. We've also included more video and interactive content to help engage students and improve the overall learning experience."
Fiona Byrne, Public Relations Officer, Environmental Health Association of Ireland (EHAI) continued
"safefood for life will help teach young people about food safety as it is an engaging and interactive course which uses clear & simple language to teach the key elements of food safety and hygiene. Obtaining an EHAI certificate following the completion of the course can help prepare students for future employment opportunities. The EHAI certificate conveys to potential employers the student has successfully completed a recognised food safety course. Food safety and hygiene skills are a vital life lesson for everyone and the earlier we learn these skills and put them into practice the better."
Designed for teachers of Home Economics, Transition Year and Youthreach, schools can access the free 'safefood for life' education resource by visiting www.safefood.net/safefoodforlife
Ends
For more information or to request an interview, please contact:
Dermot Moriarty/Ciara O'Connor safefood
Tel: 087 437 2080 (Ciara) 086 381 1034 (Dermot)
Editor's Notes:
The safefood for Life resource consists of 10 x 45 min lessons covering nine topics:
Food hygiene
Bacteria
Food delivery & storage
Food preparation
Personal hygiene
Premises
Cleaning
HACCP
Food allergens.
Each lesson consists of animations, videos, mini-games and quizzes to teach and engage students.
---