Eating well as you grow older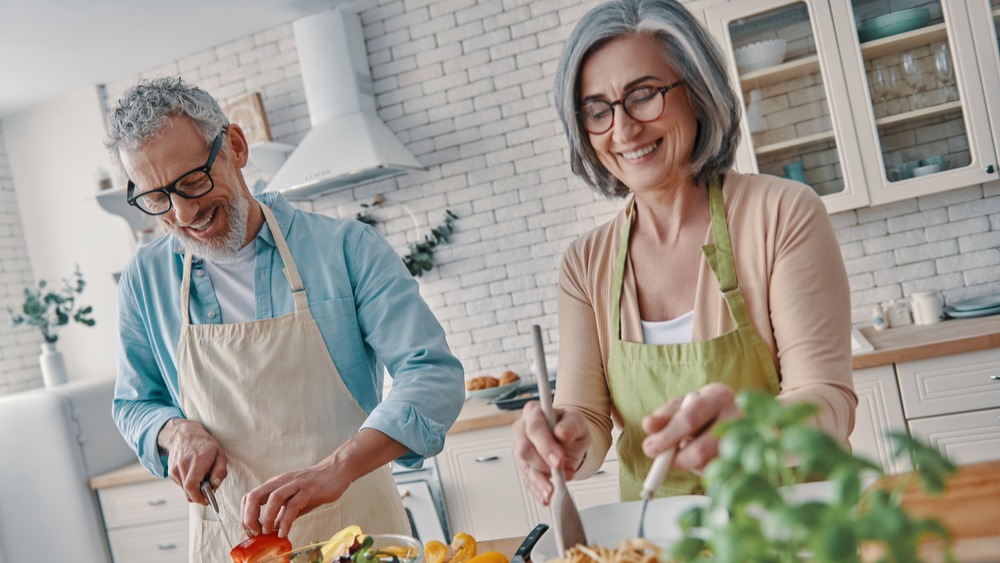 ---
As you grow older, it's as important as ever to eat well.
As we reach our mid-60s and older, we begin to have different nutrition needs to keep nourished, strong and healthy.
As an older person, if you are in good health, mobile and living at home, follow our guidelines for a nutritious, balanced diet. If you have a medical condition, please talk to your doctor about the best diet for you.
Protein helps to protect muscle and keep you strong. Try to eat 2 to 3 servings of protein every day such as lean beef, lamb or pork; lean chicken or turkey; fresh, frozen or tinned fish; eggs, beans and unsalted nuts.
Vitamin D helps absorb calcium, keeping your bones and muscles strong. Take a vitamin D supplement (15 microgram) daily.
Fibre is important for gut health and to prevent constipation. Choose high fibre foods such a whole wheat pasta, brown rice, wholemeal and wholegrain bread and leave the skin on your potatoes.
B vitamins supports our brain health as we age. You can get enough B vitamins by eating plenty of fruit and vegetables, protein, cereals and milk with added B vitamins.
Maintain a healthy weight by following a healthy lifestyle including eating a balanced diet, getting enough sleep and managing stress.
Be active, aim for 10-15 minutes of activity several times a day. How to stay active and flexible.
High protein meal ideas
High protein snack ideas
Yoghurt with chopped fruit
Bowl of milk pudding with berries
Stewed fruit with low fat custard
Hummus with vegetable sticks
Crackers and cheese
Stock your store cupboard
Having a well-stocked kitchen makes it easier to prepare healthy meals. Our nutrition team have put together a list of food they always keep in stock . You may also want to keep powdered milk and unsweetened orange juice.
In the cupboard
Canned soups
Tomato pasta sauces
Wholegrain breakfast cereals and porridge
Dried fruit
Mixed nuts
Nut butters
Powdered milk and custard powder
Pitta pockets
Potatoes
In the freezer
Frozen sliced vegetables
Frozen herbs
In the fridge
Fresh soups
Unsweetened orange juice
---