How to make a nutritious lunch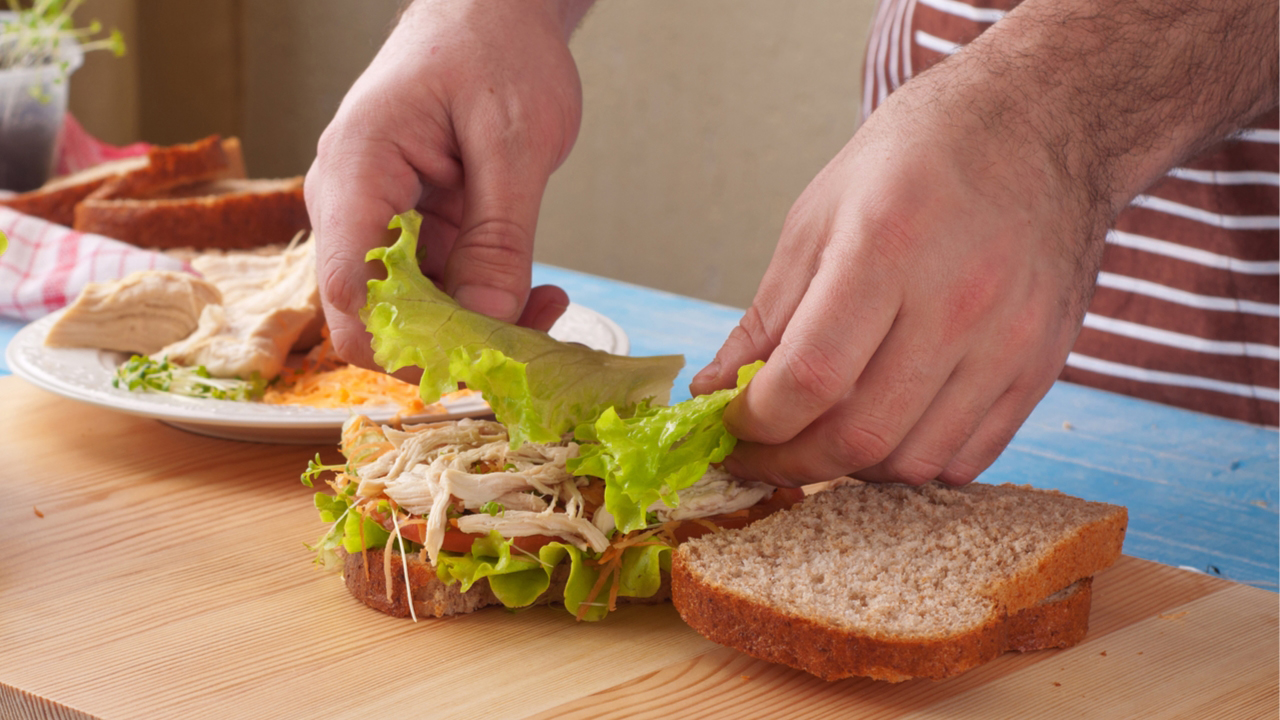 ---
Variety and different types of food for lunch helps to keep you going and performing at your best
Lunch should include a number of food groups to give you the calories and nutrients your body and brain needs to perform during the day.
Wholemeal breads, pasta, rice or potatoes are our body's main energy source. Wholemeal or wholegrain foods are broken down slowly by the body, providing energy for longer.
Lean meat such as chicken or turkey slices, hard boiled eggs and pulses are good filling choices. Or tinned pulses can be added to soups and salads.
Fruit, vegetables and salad are usually low in calories and fat but are highly nutritious, containing fibre and a range of vitamins and minerals. Try to include a variety of different types across the week.
Milk, yoghurt and cheese provide calcium that is needed for healthy bones and teeth and are a source of protein. Choose low-fat varieties where possible as they are lower in saturated fat.
And every meal should include a drink of water or milk to help you stay hydrated. Find out more about the importance of drinking during the day.
Lunch ideas
Whether you prefer a cold or warm lunch we have lots of healthy lunch recipes.
For a quick lunch, pack a sandwich. To keep it interesting you can:
Vary the types of bread – pitta bread, bagels, wholemeal rolls, wraps.
Try a variety of spreads – mustard, hummus, salsa, low-fat mayonnaise.
Vary the fillings - egg and salad; tinned tuna with sweetcorn, tomato and lettuce; grilled vegetables and hummus.
Include at least two vegetables, more is better.
Leftovers make great lunches. Make extra at dinner and have it for lunch the next day.
Soups, casseroles, stews and curries can all easily be made in bulk and store well. Find out more about batch cooking: https://www.safefood.net/how-to/batch-cooking.
Leftover meat, fish or eggs can be added to sandwiches or salads.
Mix leftover vegetables with pasta and a sprinkle of grated cheese for a pasta salad
If you are packing a lunch for kids, check out our tips for preparing a healthy lunchbox that your child will eat and enjoy.
---