The Food Chain Newsletter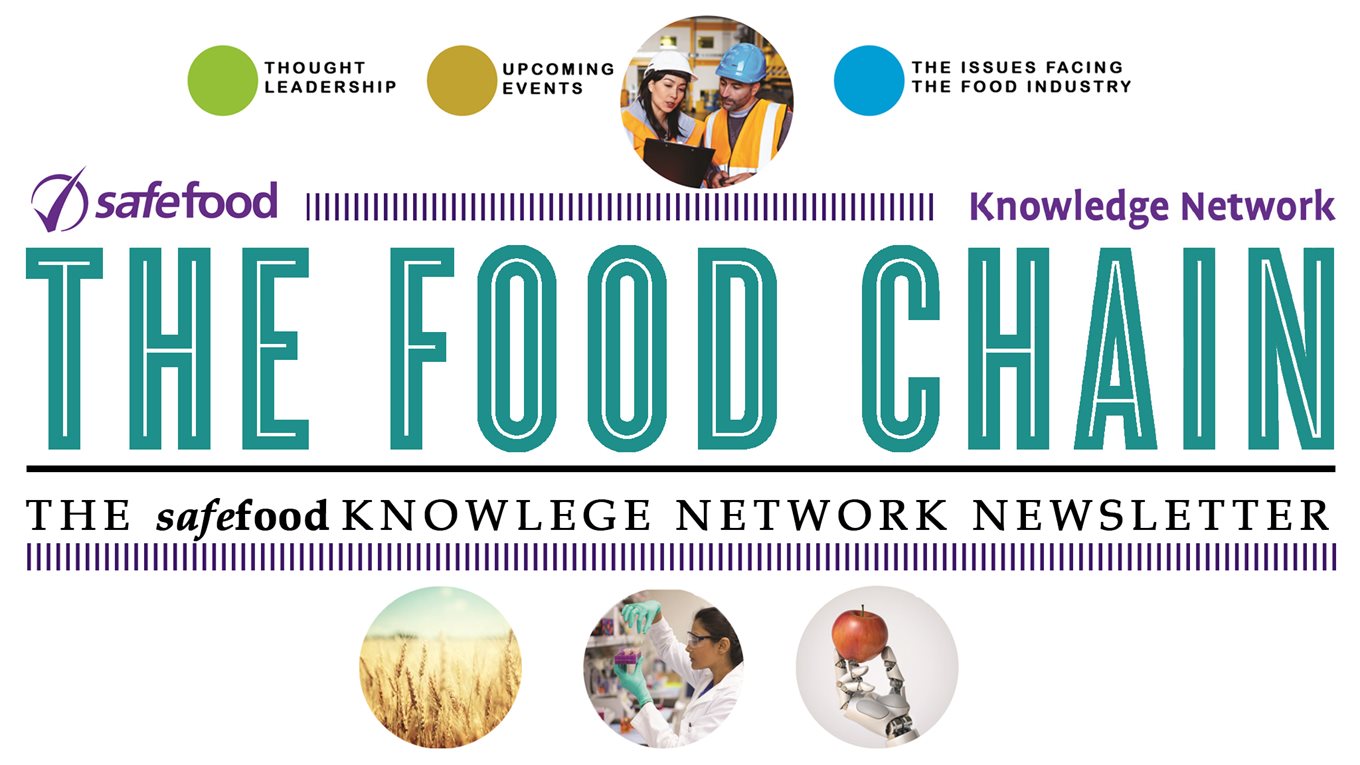 ---
The Food Chain newsletter is published three times a year and distributed in both print and PDF format.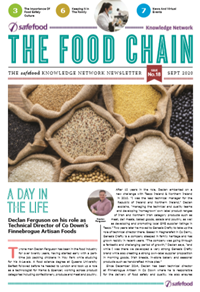 Welcome to Issue 18 of The Food Chain, a newsletter for everyone working in food safety or related industry areas. We hope you enjoy this latest issue, and we'd love to hear from you! Drop us a line to knowledgenetwork@safefood.eu.
In this issue:
Journalist David Burrow asks 'Should insects be on the menu?' As in some parts of the world edible insects are a common dish. Should those of us in the west be considering them as a food source too?
Chief Medical Scientist Niamh Phillips at the Public Health Microbiology Laboratory in St.Finbarr's Hospital Cork explains how the safefood Knowledge Network has benefited her work.
Peter Simpson Head of Food Technology at the College of Agriculture, Food and Rural Enterprise in Co. Tyrone provides an insight on the college's vital support to the agri-food industry - and innovations in healthy food.
Catch up on all the safefood Knowledge Network news and events
And be in with a chance to win a luxury hamper simply answer of food-related quiz questions and send your

answers to

knowledgenetwork@safefood.eu

.
Would you like us to feature your research or industry sector? What else would you like us to cover in the world of food safety? Send your article ideas, feedback and suggestions to knowledgenetwork@safefood.eu.
If you would like to sign-up for print copies please contact us at knowledgenetwork@safefood.eu or join the Knowledge Network at safefoodkn.eu.
---