The Food Chain Newsletter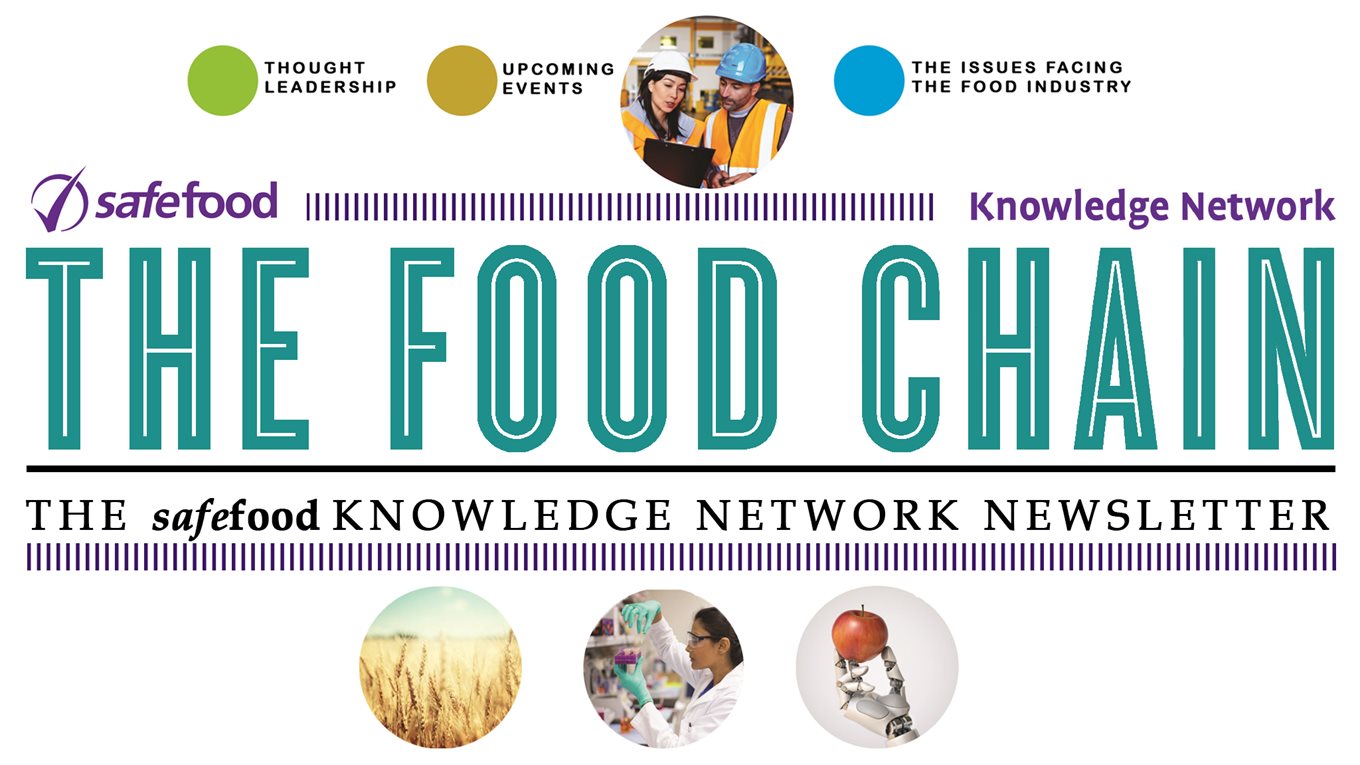 ---
The Food Chain newsletter is published three times a year and distributed in both print and PDF format.
Welcome to Issue 22 of The Food Chain (PDF, opens in new window), a newsletter for everyone working in food safety or related industry areas. We hope you enjoy this latest issue, and we'd love to hear from you! Drop us a line to knowledgenetwork@safefood.net.
In this issue:
Journalist David Burrows takes a look at the much-hyped world of synthetic meat and what it could mean for the future of the food industry..
We meet Linda Everis, shelf-life expert at Campden BRI, outlines what food businesses need to consider when setting a product shelf-life.
We talk to Raymond O'Rourke, food lawyer and former Chair of the board of the European Food Safety Authority.
Discover 'safefood for Business', a free eLearning food safety training tool for small and medium sized businesses
Catch up on all the safefood Knowledge Network news, food safety podcasts and virtual events.
And be in with a chance to win a luxury hamper simply answer of food-related quiz questions and send your answers to knowledgenetwork@safefood.net
Would you like us to feature your research or industry sector? What else would you like us to cover in the world of food safety? Send your article ideas, feedback and suggestions to knowledgenetwork@safefood.net.
If you would like to sign-up for print copies please contact us at knowledgenetwork@safefood.net or join the Knowledge Network at safefoodkn.net.
---
The safefood Knowledge Network
The safefood Knowledge Network is a vibrant community of more than 3500 food professionals on the island of Ireland. Sign up below to benefit from access to events, training, networking opportunities, and more...
---
---