About START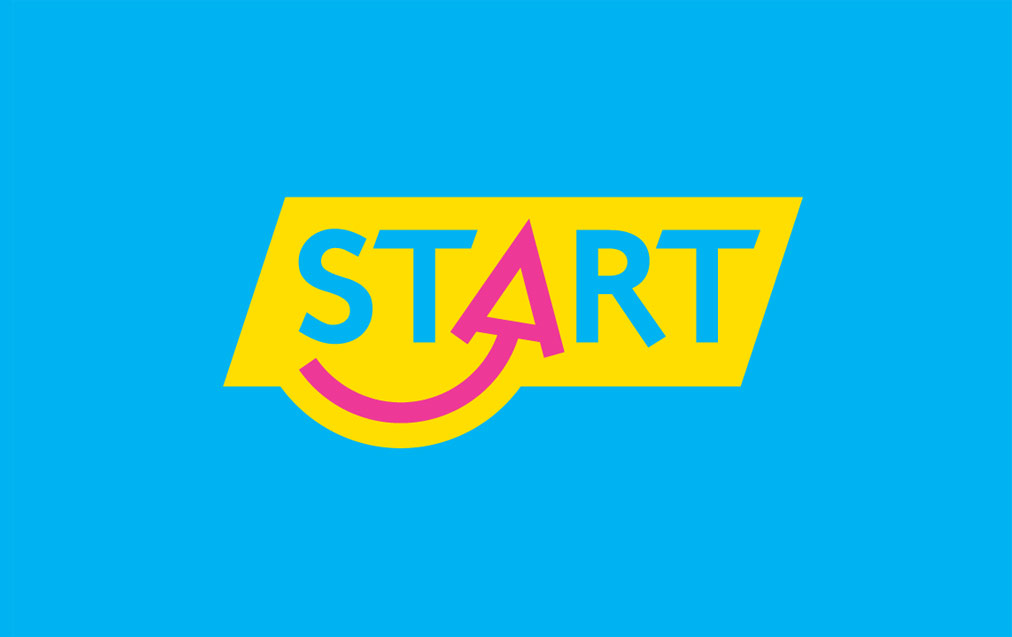 ---
Making sure they're a healthy weight is one of the best things we can do for our children's health. But around one in four primary school children are now overweight or obese.
START is a public health campaign from safefood, the Departments of Health in Northern Ireland and the Republic of Ireland, Healthy Ireland, the Health Service Executive and the Public Health Agency.
Children are becoming overweight earlier and earlier, now about 6% of three year olds are clinically obese. As a child being overweight can cause joint and breathing problems, and psychological problems such low self-esteem and lack of confidence. Most worryingly, if you are obese as a child you are more likely to be obese as an adult which leads to serious health problems such as type 2 diabetes, cardiovascular disease and certain types of cancer.
The START campaign aims to support families to take small steps to eating healthier food and becoming more active.
In developing the campaign, we have talked to parents, health professionals, parenting experts and policy makers to develop tools and support for parents. The campaign comes from an understanding that life is busy and families have a lot going on. It aims to provide practical support and information to help parents.
It is not about perfect parenting but about achieving one daily win and being proud of our efforts as parents to help our children on the way to a healthier life.
What does START encourage parents to do?
The START campaign looks at seven ways that can help maintain a healthy weight for our children:
Eat fewer treat foods
Drink water and milk as regular drinks
Give the right portion size for children
Eat more fruit or vegetables.
Be more physically active
Limit screen-time
Increase sleep-time
Where can you see START?
The START campaign runs ads on TV, radio, outdoor posters, on YouTube, websites and social media. Here's our TV Ad encouraging parents to reduce treats:
This video explains how we came up with the idea for the ad and how we filmed it:
So how do parents get STARTed?
1. Decide on one change
Choose one area to change and start small. Be realistic about what your family can do.
Think of a goal and then make a plan on how you'd like to achieve it. For example you could:
Change from sugary breakfast cereal to wholemeal breakfast cereal on weekdays.
Drink water with dinner instead of sugary drinks.
2. Talk to your child about this change
Talk to your child about what you are going to change and why. Children accept change much better when they know what is happening and are involved.
Decide on one or two simple rules to help your children through the change.
Be positive. Your rules should tell your child what to do instead of what not to do. For example:
"We are going to have a healthy snack after school."
"We are going to sit at the table together to eat breakfast every morning."
"We are going to turn off the TV one hour before bed."
3. Get family, friends and carers on board
Tell your friends, family or other adults who spend a lot of time with your child that you are making some changes and ask them to help.
Explain to them your concerns and your reasons for changing. Be firm and clear about the new rules and their role in making a positive change for your children.
4. Be consistent and stick with it
It can be hard to make a change but it does get easier. Children can kick back and refuse to go along with the change. In a busy family life, it can be difficult and very tempting to give up. But if you stick to your rules and approach, you child will come around and accept the change.
5. Praise and encourage your child
Praise your child for the effort they put into making the change, rather than focusing on the change itself. For example congratulate your child for trying new vegetables even if they don't eat all of them.
And getting kids involved in the decisions around food and preparing food helps them feel valued and encourages them to have a good relationship with food.
6. Parenting is tough, but you are tougher
It is tough to make changes around healthy eating and being active as a family. But small steps and daily wins are important for your child's health and well-being.
The START campaign aims to provide information and advice that will help parents so you can make one daily win and start your kids on the way to a healthier life.
---