Trust the Meat Thermometer campaign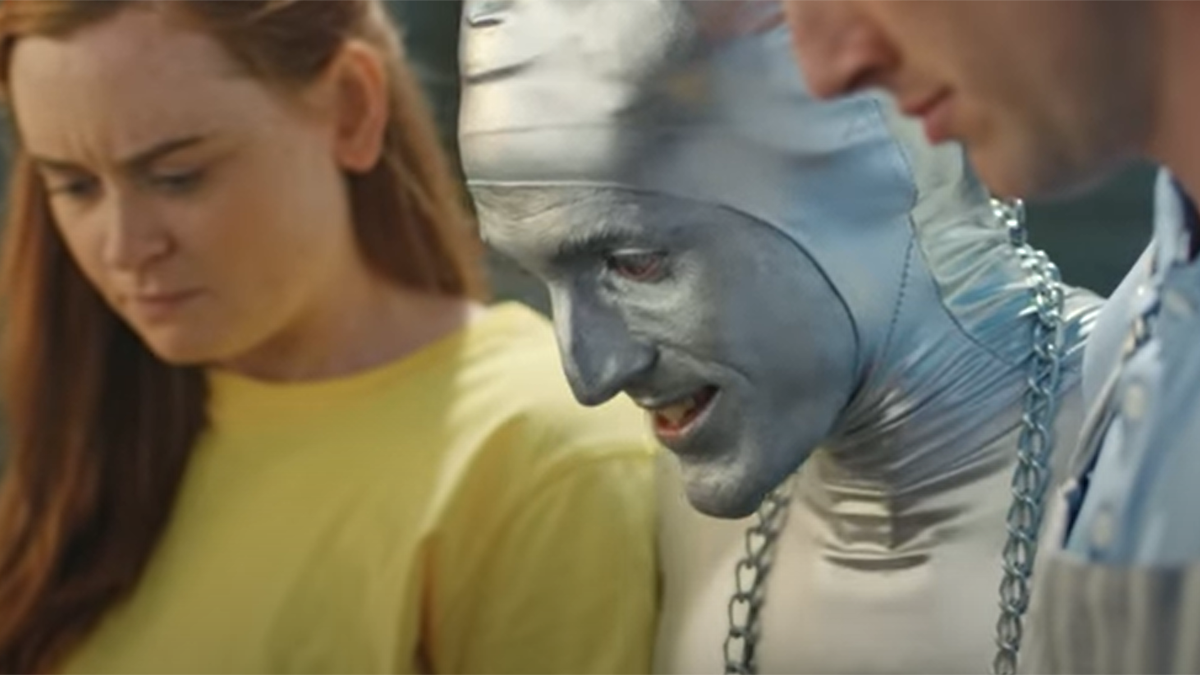 ---
Campaign to encourage people to use a meat thermometer to take the guess work out cooking BBQ meats and turkey at Christmas.
The launch of the Trust the Meat Thermometer campaign in 2021 marked a change in safefood's food safety advice from 3 physical checks to using a meat thermometer as a fail-safe way of knowing that BBQ meats and poultry were fully cooked.
The aim of safefood's food safety campaigns are always to positively influence the food safety behaviours of the public by informing and empowering them with knowledge, motivation, and supports to help them to change their behaviour.
The 3 physical checks to ensuring meat is fully cooked are:
making sure the meat is piping hot
ensuring the juices run clear and
checking that there is no pink meat remaining.
In 2021, safefood introduced meat thermometer use as a new behaviour for people to check if meat is fully cooked. The focus of the campaign was the main food shopper within the household which has a potential audience of 2.5m adults.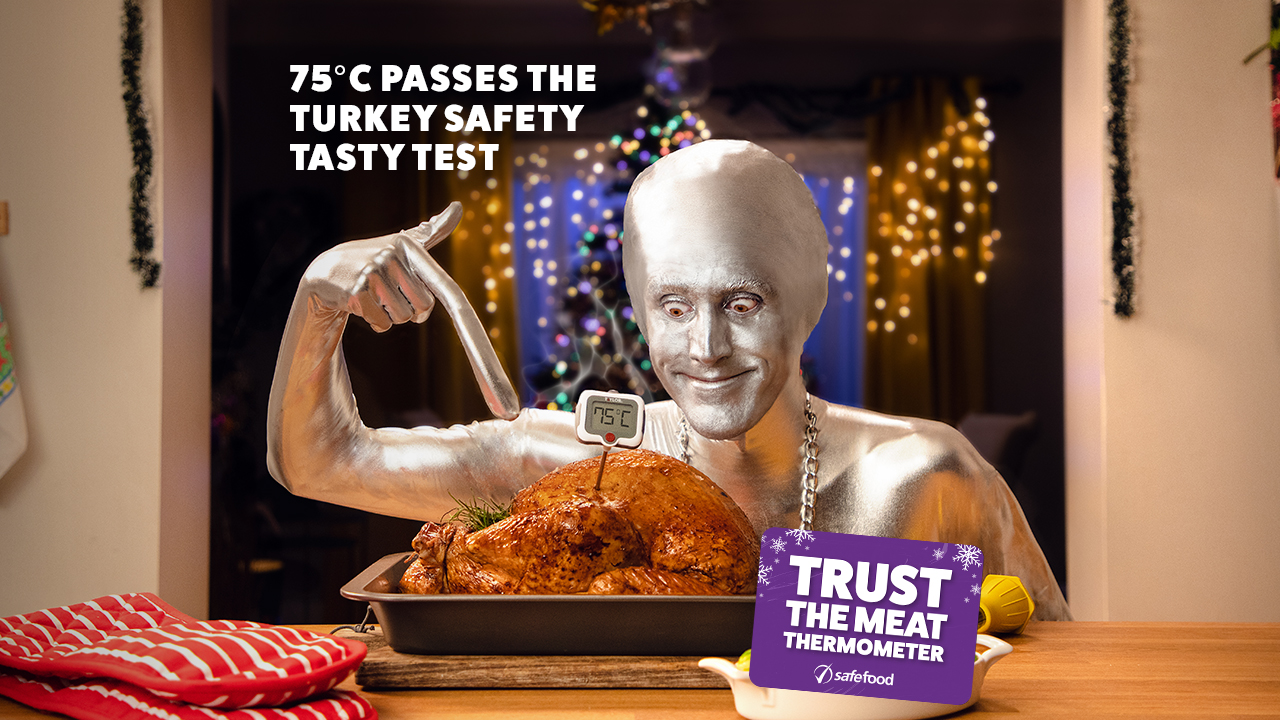 The campaign aims to:
Raise awareness of the risk of food poisoning from meat that is not cooked properly on the BBQ and at Christmas
Raise awareness of role of meat thermometers in preventing food poisoning
Inform the public how to use a meat thermometer correctly by taking meat off the heat, putting the thermometer in the thickest part of the meat and when it reaches 75°Celsius it means the meat is fully cooked.
Promote and increase purchase and correct usage of meat thermometers in specific meats: whole chicken, chicken products, burgers and sausages; and when cooking Christmas turkey.
Communication activities run biannually across TV, VOD, radio, PR, print, Out of Home, digital, Google search and social media. safefood partners with retailers to ensure meat thermometers are available for sale in stores across Ireland during campaign periods and to showcase campaign materials highlighting their use. Many retailers on the island of Ireland are supporting the campaign including Tesco, EUROSPAR, Londis, Associated Craft Butchers of Ireland and Elite Butchers Association NI.

If you wish to support the campaign in your retail outlet or would like more information, please contact Laura Reilly at [email protected].
---