Are people buying food supplements unnecessarily?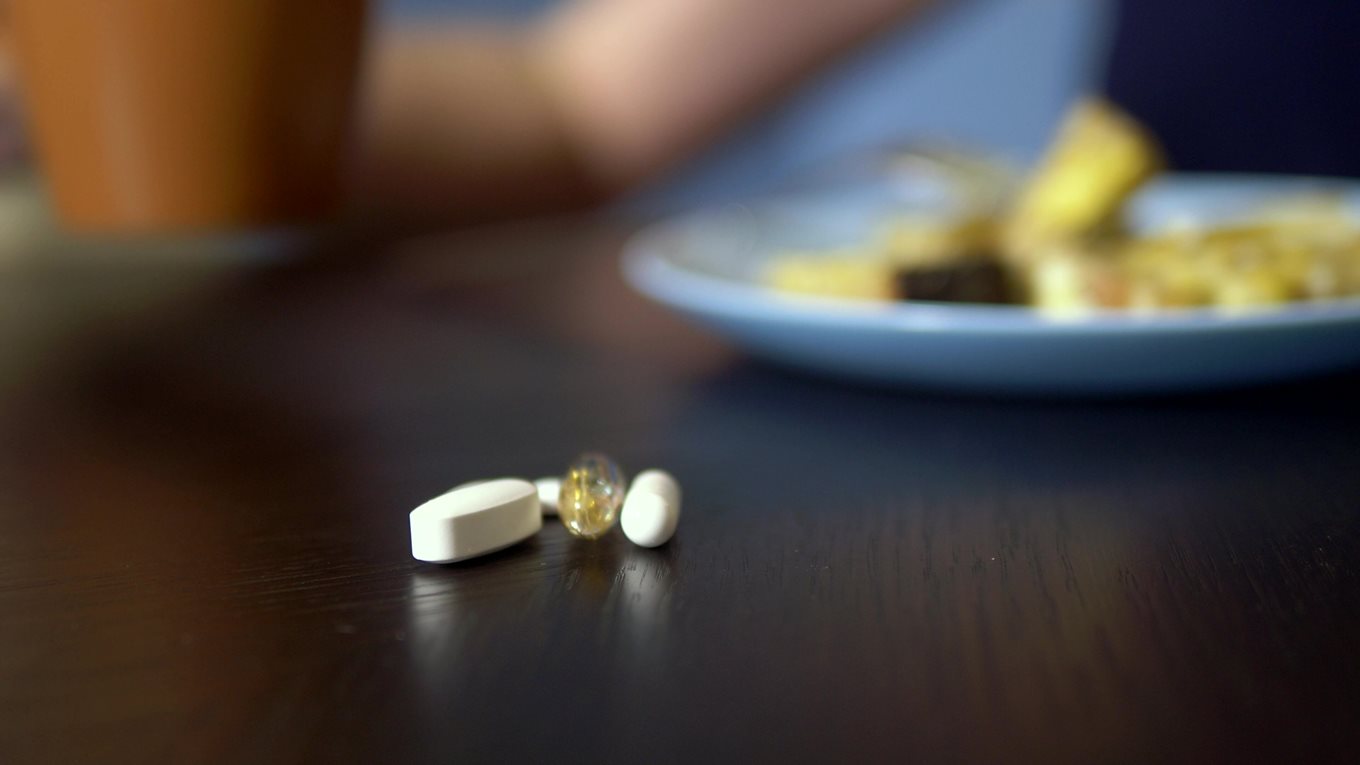 ---
Only Vitamin D and Folic Acid reccommeded for certain age groups
Thursday 10th November 2022: Many individuals and families in Northern Ireland are buying food supplements they might not need and consuming them in the belief they are beneficial to their health, new research¹ by safefood has revealed.
The safefood funded research, conducted by Ulster University, found that almost half of adults in Northern Ireland (48%) are taking food supplements with almost half of parents (47%) stating that they give their children food supplements.
Current guidelines for Northern Ireland advise that only Vitamin D is recommended for healthy children and adults and Folic Acid for people who could become pregnant.
The most popular food supplements consumed by adults in Northern Ireland are Vitamin D (60%), Multivitamins and Minerals (41%), and Vitamin C (34%). Fish Oils or Omega 3 (31%), B Vitamins or B Complex (21%), Iron (15%), Magnesium (15%) and Protein (12%) also ranked highly.
The most popular food supplements given to children by their parents are Multivitamins and Minerals (56%), Vitamin D (36%), Vitamin C (28%) and Fish Oils or Omega 3 (20%).
Introducing the research, Dr Aileen McGloin, Director of Nutrition with safefood said "From the research many people are spending money on supplements they likely don't need. While it's encouraging that Vitamin D is the most consumed supplement, other multivitamins and mineral options appear to be consumed unnecessarily. We would advise people to discuss their diet with a trusted healthcare professional first before spending their money on other supplements."
The research suggests that food supplement use may be on the increase among the general adult population. When asked why they purchased, "generally supporting the immune system" was one of the main perceived advantages that emerged with participants for example referencing "preventing colds and flu".
The findings revealed the most likely to use food supplements were women and those from a higher socioeconomic status. They believed that taking supplements would be beneficial to their health, good for them, or that it would be wise to do so.
The research also found that parents who were supplement users were more than twice as likely to give their child a food supplement than parents who were not food supplement users.
Joana De Silva, Chief Specialist in Nutrition with safefood added "We know that a healthy balanced diet is the best way to support good health. Excess water-soluble vitamins like Vitamin C for example can't be used and will be eliminated from the body, so in reality they're a waste of money.
"It would be much better for overall health if people were making changes to what they eat rather than taking extra tablets. However, if you have a specific medical condition or need to restrict certain foods, then you may need to take supplements. Our advice would be to discuss this with your doctor or a health professional."
Download the report: Food Supplements: exploring our reasons for taking them
Ends
For more information or to request an interview, please contact:
Russell Lever
ASG & Partners
Mob: 077 8828 8901
Email: [email protected]
Dermot Moriarty/Maeve Wrixon, safefood
Tel: +353 (0)86 381 1034 (Dermot) / +353 (0)87 334 1586 (Maeve)
[email protected]
References
¹ "Food supplements: Exploring our reasons for taking them"; safefood & Ulster University April 2021.
Editor's Notes
Public Health Recommendations in Northern Ireland – Vitamin D
Infants (including babies who are exclusively or part breastfed) from birth to one year of age unless they are drinking 500ml (1 pint) or more of infant formula each day should take 8.5–10 micrograms per day throughout the year
Children aged between 1 and 4 years should take 10 micrograms per day throughout the year
People who are not exposed to much sun or who cover up their skin for cultural reasons and people with dark skin should take 10 micrograms per day throughout the year
Everyone aged 5 years and over (including pregnant and breastfeeding women) should take 10 micrograms per day*
*During the summer months most people will usually get enough vitamin D from sunlight, so you may choose not to take a supplement over the summer months (late March/April to the end of September)
More information available in Vitamin D and You
Research methodology
The research included an audit of the information reported in newsletters produced from the French Agency for Food, Environmental and Occupational Health and Safety's Nutrivigilance scheme in France. Each newsletter reported the clinical cases of adverse events linked to food supplements, novel foods, fortified foods and energy drinks. Information was collated for all cases: the product name or description, main active ingredients, age or age range of case (or cases), the specific adverse event, causality (the relationship between cause and effect – whether it is less likely, possible, likely or very likely that something was the cause of the adverse event) and the number of cases.
This aspect of the report can contribute to the Pilot nutrivigilance system for adverse toxicological events (fsai.ie) being undertaken in Ireland.
---