Parenting and Covid-19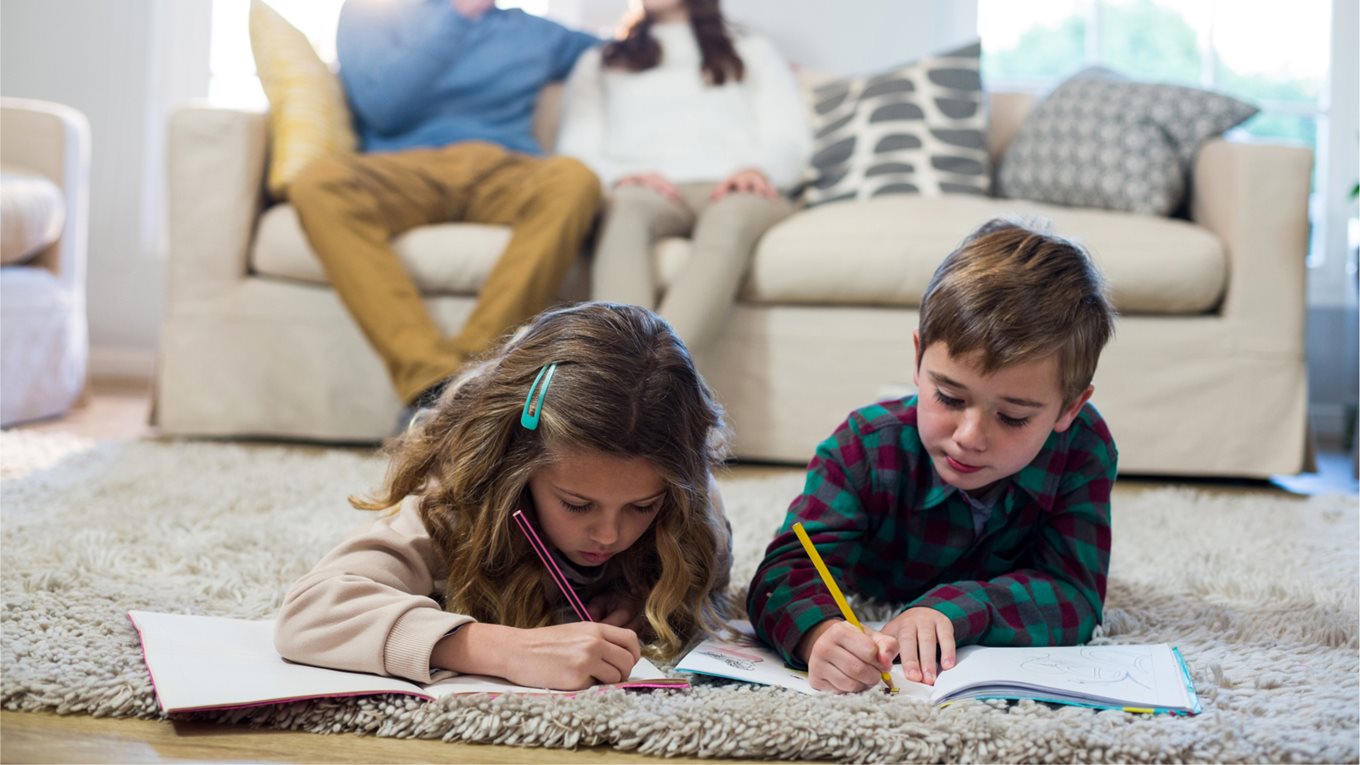 ---
Feeling like you can't keep up these days? Parenting expert Prof. John McSharry has some advice.
With the arrival of Covid-19, parents and families have had to change how they work and live. In addition, with ongoing school closures, widespread loss of employment, travel restrictions and reduced opportunities for being outside, it's a challenging time for many families.
Trying to keep everything around you going is not easy. Parenting expert Prof. John Sharry is with us to share his practical advice and tips for parents and families during this time:

Q: This is a really challenging and uncertain time for parents and families. Where do we begin to equip ourselves to get through it?
John: When we're thinking about how to help children and families in this situation, the first thing to think about is how children follow your lead as a parent. It's really important to focus on your own coping and to build a routine for you as a parent so that you're coping well. Once you're calm and relaxed then children usually respond to that and this helps them cope well.
Q: How do we support our children in what are tough times?
John: Some children might be the very anxious type and the Covid crisis will only increase their anxiety. They will have lots of worries and need to be reassured and for things to be talked through. In contrast, other kids will deal with it in a matter-of-fact way and might actually like that they're off school and will have no problem with that. For us parents, it's about tuning into our children and seeing what each of them need to help them cope.
Q: With juggling home schooling, caring for others and new work situations along with everything else, it can feel overwhelming for parents – what is your advice on setting a routine?
John: Routine is all about identifying what are the main important things I need to do in a day and scheduling those first. The important things might include a walk outside as a family, period of study for the kids, time for when do your own work (and the kids are entertained). It is also useful to build the day around mealtimes and to make these a relaxed, connecting time as a family.
---
---
Q: Many parents are trying their best to home-school but that can be challenging. What is your advice on dealing with homework and lessons?
John: I think it varies on the child and the age of the child. If you have teenagers, a lot of your day is supporting them to build their own self-directed routines in conjunction with the school calendar.
With primary school kids, I think parents can get caught up with having to be the strict teacher and this can lead to stress. It can be a better approach to become relaxed and flexible about home learning. Children can learn much more, when doing fun, creative activities with you (rather than by rote learning activities). Find learning opportunities your child will love, whether this is doing a family quiz, playing a board game, painting or drawing. It could be looking up something interesting on the internet with you, or interviewing Granny or Grandad about their childhood. If you have a garden, you could plant some seeds in the garden, helping children learn what they're going to plant and planning it out. These are really high-quality learning experiences. Work with their primary school teachers to find creative learning activities that match your child's learning style. Also, don't over-do the 'home school' – one or two learning activities a day is plenty.
Q: Because of all the restrictions outside the home, there might be a temptation to have an 'anything goes' approach inside. How do parents keep some boundaries in place, especially to do with treats and unhealthy foods?
John: You can use the opportunity of being at home to make healthy meals central to your routine. Once you do that and keep the routine, then you don't have to get into unhealthy habits. Involve children in planning and cooking healthy meals and treats. Other tips are to keep the simple rules you already have around treats – delaying them until later in the day, until after any work or homework is done and certainly, until after meals are eaten. And try to keep your treats small and not every day.
Q: When it comes to screentime, we're spending increasing time indoors, which means more screens – how do we keep a healthy balance?
John: With screentime, you need to keep to some degree of limits but also realising they will be used more often during the restrictions. Equally, look at the positive aspects of screentime and try to build on these. Some games or movies will be relaxing – sitting down and watching a family movie together can be a great source of connection.
In the daily routine make sure to include some key, non-screentime activities, for example, mealtimes, going for a walk, daily exercise, or some crafts or some reading time before bed. Once the routine includes lots of other important things, then screentime is diminished in importance.
Q: Through all of this, keeping ourselves well and minding our mental health is really important. How can we do look after our mental wellbeing at times like this?
John: If you're feeling strong and positive about what's happening with a good positive plan, then your children will follow your lead. For some parents, it's very important that they get some work done each day. I would also say as a matter of principal, parents need a little bit of time for themselves and doing a personal project – that could be a little bit of reading, or a walk or some meditation if that works for you. So you need to think, what do I need? What are the important things for me to make me feel good and positive? Having a quality communication with another adult is important. If your kids are younger maybe you get a little bit of time, with your partner in the evening when they are in bed. Or if they're a little bit older, you get out for a walk together so you have time to chat and debrief with somebody close so you can talk things through. That can make a difference.
Q: What about single parents?
John: For single parents, it's still really important to reach out and have quality communication with another close adult. If there are no other adults in your home, make sure to use the phone and online technology on a daily basis so you don't let yourself become cut off. It's important to take this extra step to reach out to your supports to make sure you're availing of them.
Summing up
To sum up, I would say to parents and families is to be gentle on themselves as they go through this crisis. Sometimes as parents, we put ourselves under a lot of pressure – we have to get the home-schooling done, we have to get our work done, get the children fed and keep all the rules; keep all the screen-time rules as they were before.
Actually, we need to take a little step back, relax and focus on the important things – that you are coping, that you are connected to your children and that you're looking after them; and that they get a little bit of work done in the day but you are not stressing out about that.
Then also, you need to try and see this as an adventure; that to some extent it is a hard time but there's also positive aspects about it too – that you can connect with your child's sense of wonderment going through this. There's new opportunities in the crisis, maybe get some home cooking done, connect with your children in a different way, enjoying your time with them until you move onto the next phase when this is all over.
---