A fifth of calorie intake among 2- to 4-year-olds is from treat foods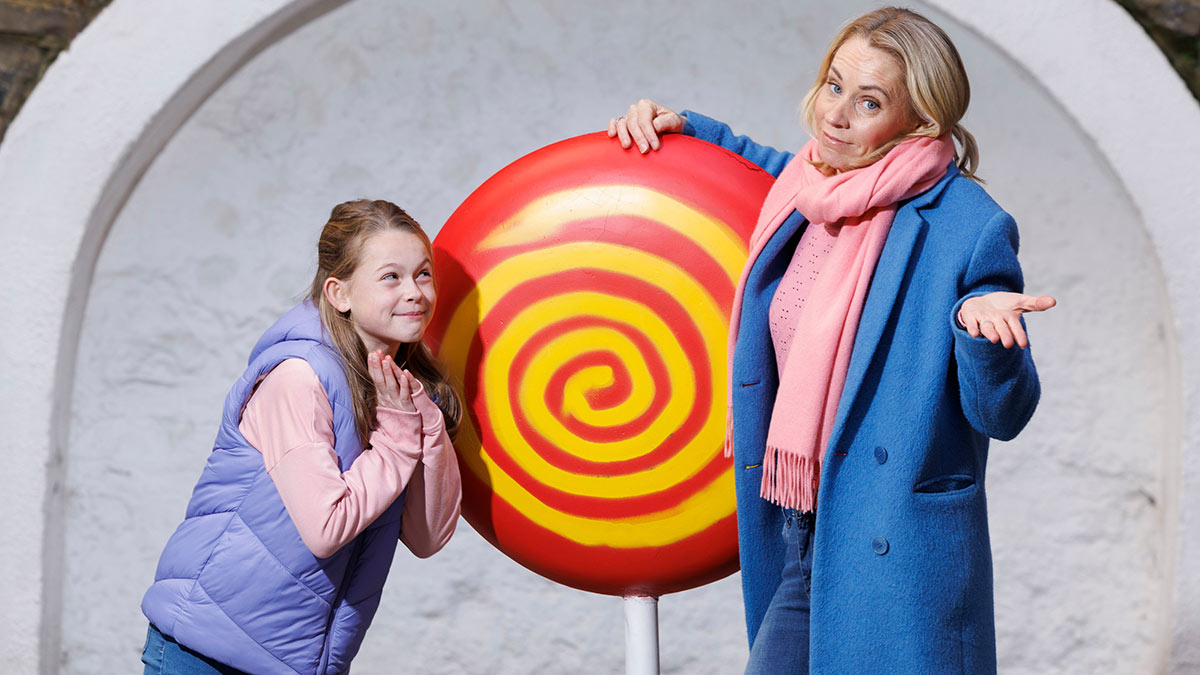 ---
This rises to a quarter (25%) of calories in children of primary school age
18 October 2022: New research¹ for the START campaign has revealed that a fifth (20%) of calorie intake for children aged 2-4 is from foods like biscuits, chocolate, soft drinks, and savoury snacks. This calorie intake from these treat foods rises to 25% for children of primary school age. The START campaign from safefood, the HSE and Healthy Ireland is encouraging parents to continue to take steps towards healthier family habits by reducing the amount of treats they give their children and to give healthier snacks when children are hungry.
The research² also found that treat foods like biscuits, chocolate, soft drinks, and savoury snacks contributed significantly to the total intakes of saturated fat and added sugar among children aged 2-4 and 5-12. The research which was conducted in May 2022 analysed existing national food consumption data to understand the role of snacking and treat foods in children's lives and to identify patterns of consumption in households and how that impacted upon dietary quality overall.
Introducing the research, Dr Aileen McGloin, Director of Nutrition with safefood said: "We know that snacks play an important role in children's diets, particularly so for younger children. However, what this research is showing is that children are getting too many of their snacks from unhealthy foods like biscuits, crisps, chocolate, and sweets. We want to support parents to rethink their children's snacks, both in terms of what they buy and what they give. Offering healthier snacks particularly during those after-school times during the week would be a good place to start. From listening to parents, we know this is a really challenging behaviour to address because treats are readily available and so cheap. Healthy snack ideas to offer include crackers and cheese instead of chocolate biscuits, or plain popcorn or breadsticks instead of crisps, or for straight after school, a low-fat yogurt or fruit instead of a chocolate bar."
Sarah O'Brien, National Lead for the HSE's Healthy Eating and Active Living Programme continued "Snacking everyday on unhealthy foods like biscuits, chocolate and crisps means that our children aren't getting all the nutrients they need to help them grow and develop. It can also mean they are at greater risk of tooth decay. Replacing these snacks with nutritious foods such as vegetables, fruit, cheese and so on may be challenging but it can be done. The START campaign encourages parents to consider taking steps to do just this. Steps include making a plan to go easy on treats during the week, not buying as many treats when shopping or getting support and advice on how to talk to others in your family circle about not offering treats every day. All families have different circumstances so it's about choosing what works for you and your children and making a start with that and sticking with it. We have lots of practical help and support for parents on www.makeastart.ie including healthy snack ideas and how videos on how to make small changes that will make a big difference for all the family."
Child and Adolescent Psychotherapist Dr Colman Noctor added: "The latest research from the START campaign underlines how we need to become more proactive about supporting the health of future generations by encouraging good dietary and physical activity habits. The key is to make gradual and progressive small changes. If your children have two treats a day, then aim to reduce that to one treat a day on weekdays and two at the weekend. Once this has been achieved it will provide parents with the confidence to continue introducing healthier diet options. Quick wins are crucial to motivational success and maintaining progress!"
Irish Athlete Derval O'Rourke continued: "I am delighted to be involved in the START campaign which aims to inspire us all to find one daily win and healthier habits for us all. As a mother of two small children, I know how difficult it can be to swap out treats for healthier alternatives, but there are some simple steps you can take to start the process. This will be different for every family, but it is about finding what works best for you"
The START campaign aims to support parents and guardians to talk to children about reducing treats as a family and minimise intake of foods high in fat, salt, and sugar. The campaign website www.makeastart.ie includes lots of practical advice and support on how to reduce treats, ideas for healthy snacks and advice from parenting experts.
ENDS
---
For more information or to request an interview, please contact:
Wilson Hartnell
Cliona Plunkett
Mob +353 (0)83 854 4925
Or
Dermot Moriarty/Maeve Wrixon
Safefood
Mob: +353 86 381 1034 (Dermot) +353 87 437 2080 (Maeve)
Email: [email protected]
References:
¹ "The role of snacking and treat foods in the diets of children aged 2-12 years on the island of Ireland". safefood May 2022.
² Treat foods contributed one fifth of saturated fat intake in 2-4-year-olds (19-24%) and over one-quarter of saturated fat intake in 5-12-year-olds (26%).
Treat foods contributed to more than half of total daily free sugars intake in 2–4-year-olds (52-56%).and in 5-12-year-olds (61-65%)
---
Editor's notes
Data for these analyses are derived from three nationally representative food consumption surveys of children carried out on the island of Ireland. These were:
For Healthy Snack ideas, see https://www.safefood.net/Start/Healthy-eating/Eating-healthier-snacks
Advice from the START campaign to help with going easy on the treats
It's difficult to avoid treats when shopping. Agree what treats you're getting before you go so that you put less in your basket or trolley. If they aren't at home, there's less temptation.
Get the children involved in planning healthy snacks. Start a family challenge, like using star charts to get the whole family to eat more fruit and vegetables.
Use non-food treats. For example, planning a trip to a new playground, the beach, or other things your children enjoy.
Make healthy swaps. Offer crackers and cheese instead of chocolate biscuits. Choose plain popcorn or breadsticks instead of crisps. Offer a low-fat yogurt or fruit straight after school instead of a chocolate bar.
*Current national healthy eating guidelines don't include treats as being necessary for good health, if children are eating them, the rule of thumb is 'small amounts and not every day'. For a child aged over 5, this might mean a fun-size treat once or twice a week while for under 5s only a tiny amount is recommended and no more than once a week. This would equate to something like 1 square of chocolate, 5 crisps, half a plain biscuit or 3 soft sweets.
The START campaign is a five-year public health awareness campaign from safefood, the HSE and Healthy Ireland. The campaign is encouraging families to take the first step towards a healthier lifestyle for their children by supporting them with one daily win and to persist with the changes, no matter how difficult they become. To find out more about the START campaign and ways to make a healthy, positive start visit www.makeastart.ie
---