Foodie frights for a Halloween at home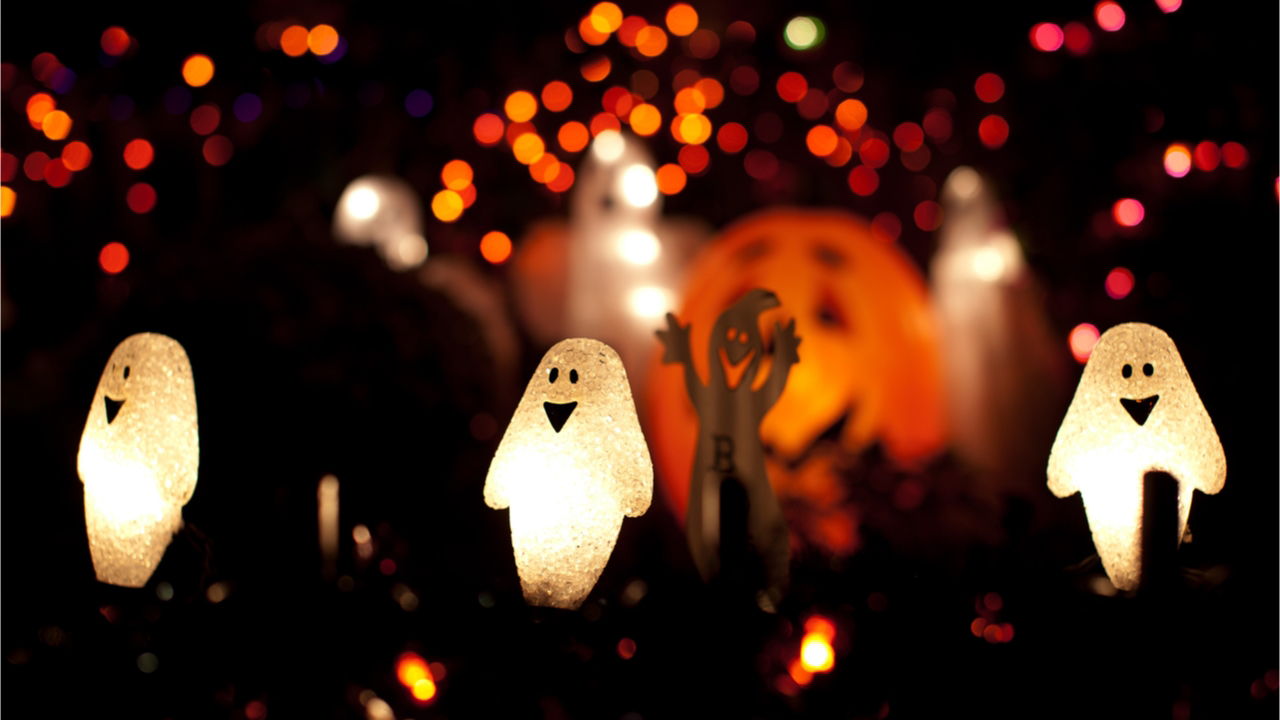 ---
Home and family is where it's at right now, so get out your witch's hat, fire up the cauldron and let's celebrate family time this Halloween.
We've come up with easy ways to dress up regular family dinners to give some foodie frights and delights.

1. Home-made burgers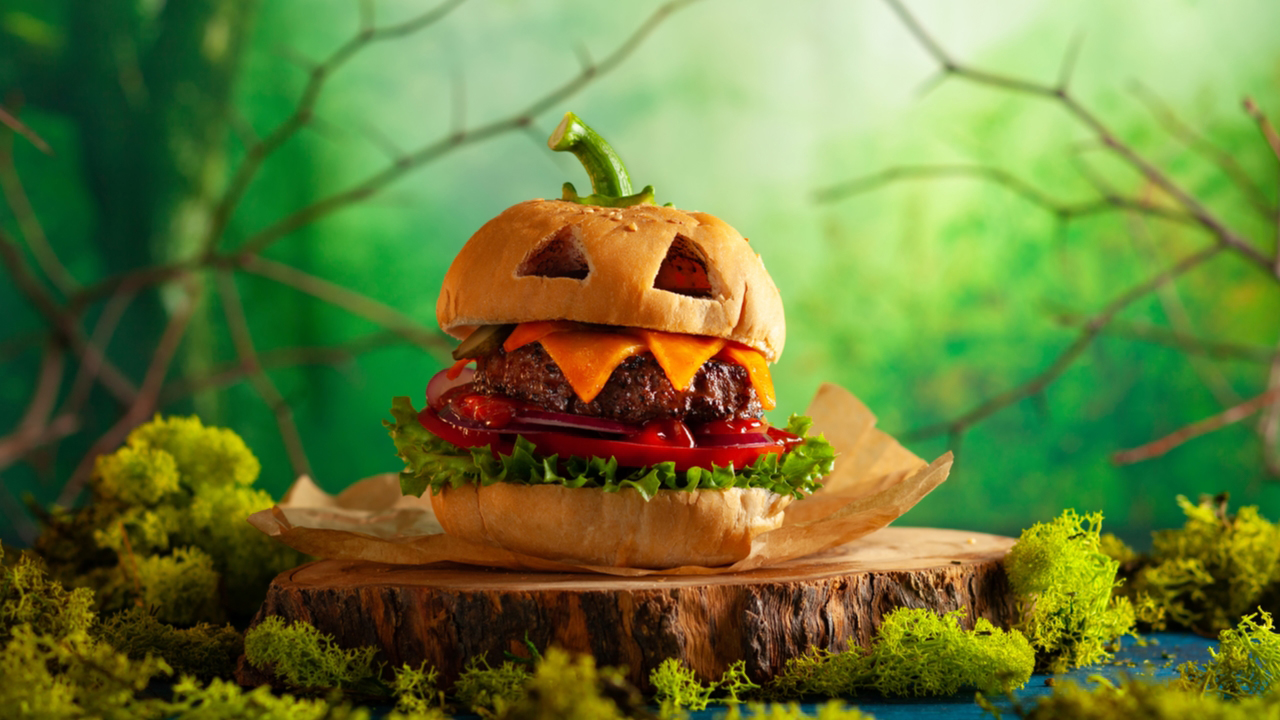 Burgers are an old reliable, and especially delicious if you can make your own. Cut eyes in the bun, use cheese slices for teeth, and add a slice of tomato for a terrifying smile. Here's a recipe for Home-made Burgers

2. Stuffed peppers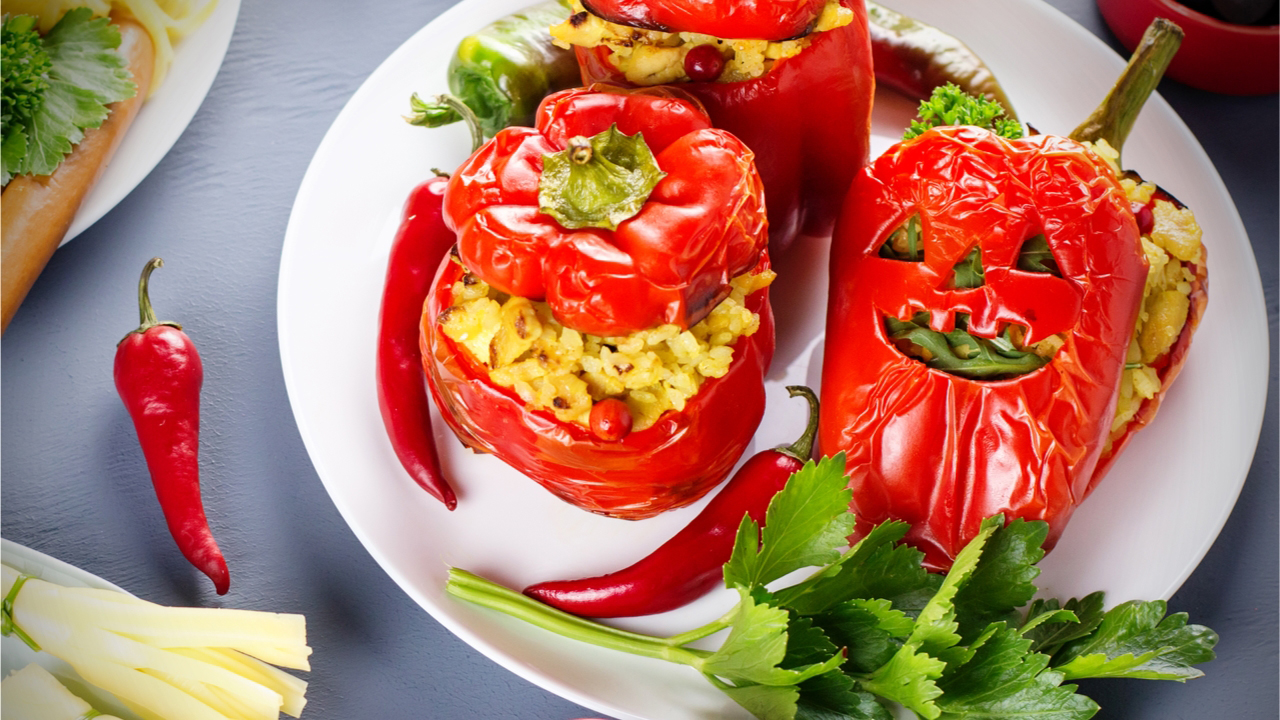 Bell peppers – they're just like like mini-pumpkins. Stuff them with your favourite rice mixture, or have a look at these two risotto recipes if you need some inspiration: Chicken Risotto and a vegetarian Green Risotto
3. Pumpkin hotpot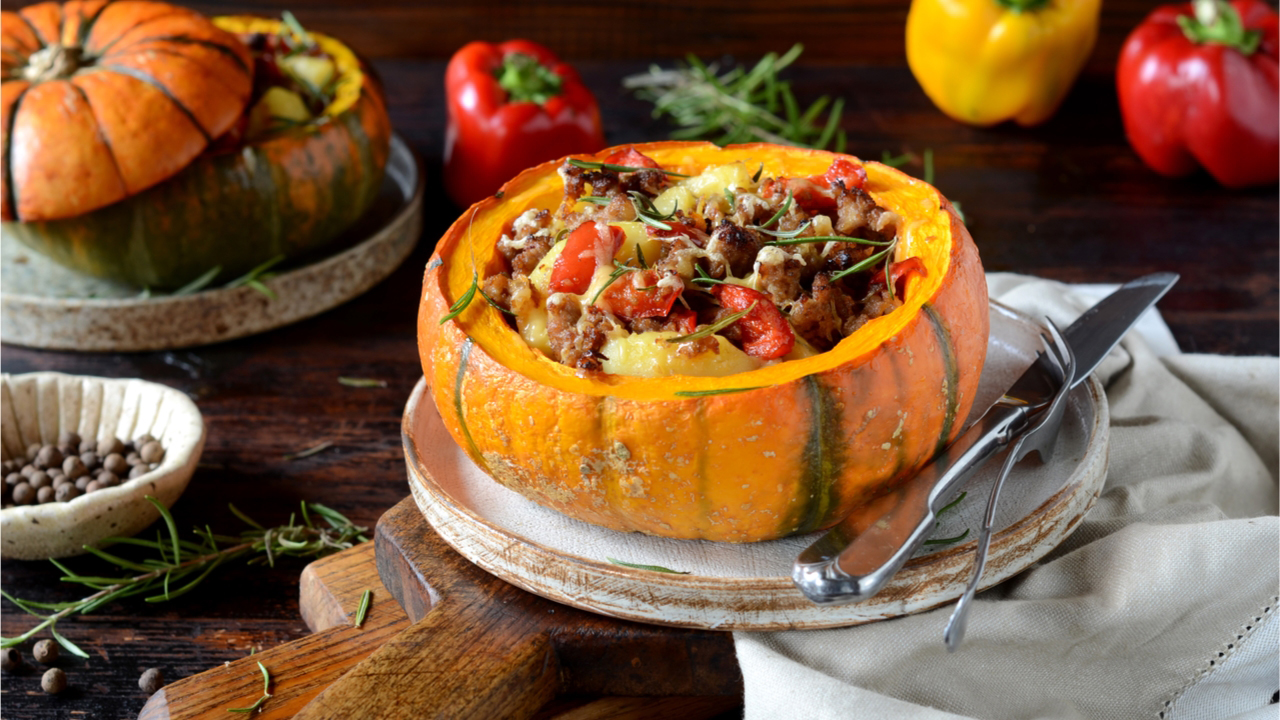 For kids these days, nothing screams Halloween louder than a pumpkin. Make a spicy pumpkin soup for starters [https://www.safefood.net/recipes/spiced-pumpkin-soup] and use the hollowed out pumpkin to serve up a warming hotpot. Here are a couple of our favourites: Mexican Beef and Sweet Potato Stew and Vegetarian Goulash – or should that be Ghoul-ash?
4. Spooky meatballs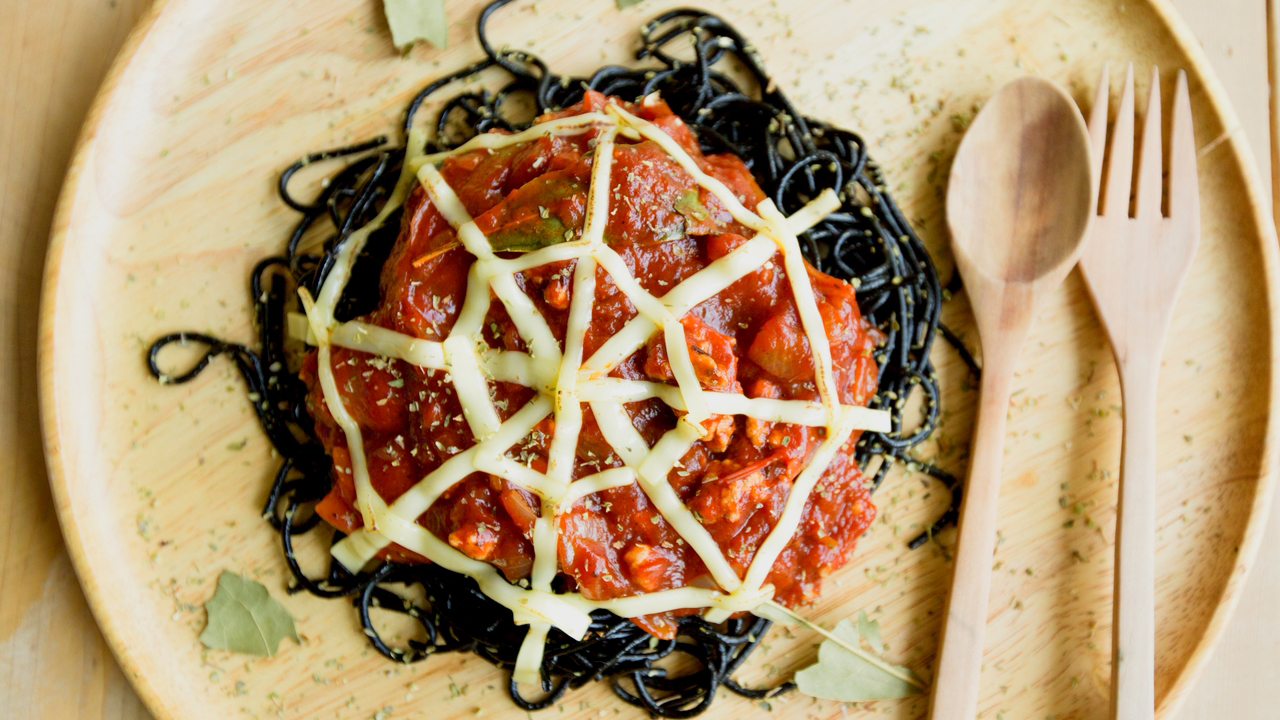 If you can get hold of squid ink spaghetti, it makes the perfect foil for some gory meatballs in a tomato sauce. If not, food colouring works just as well. Cook and drain the spaghetti first, then mix in the food colouring. Pink entrails? Green slime? Then cut some narrow cheese strips to create a spiderweb topping. Get the Meatballs Recipe here
5. Spider pizza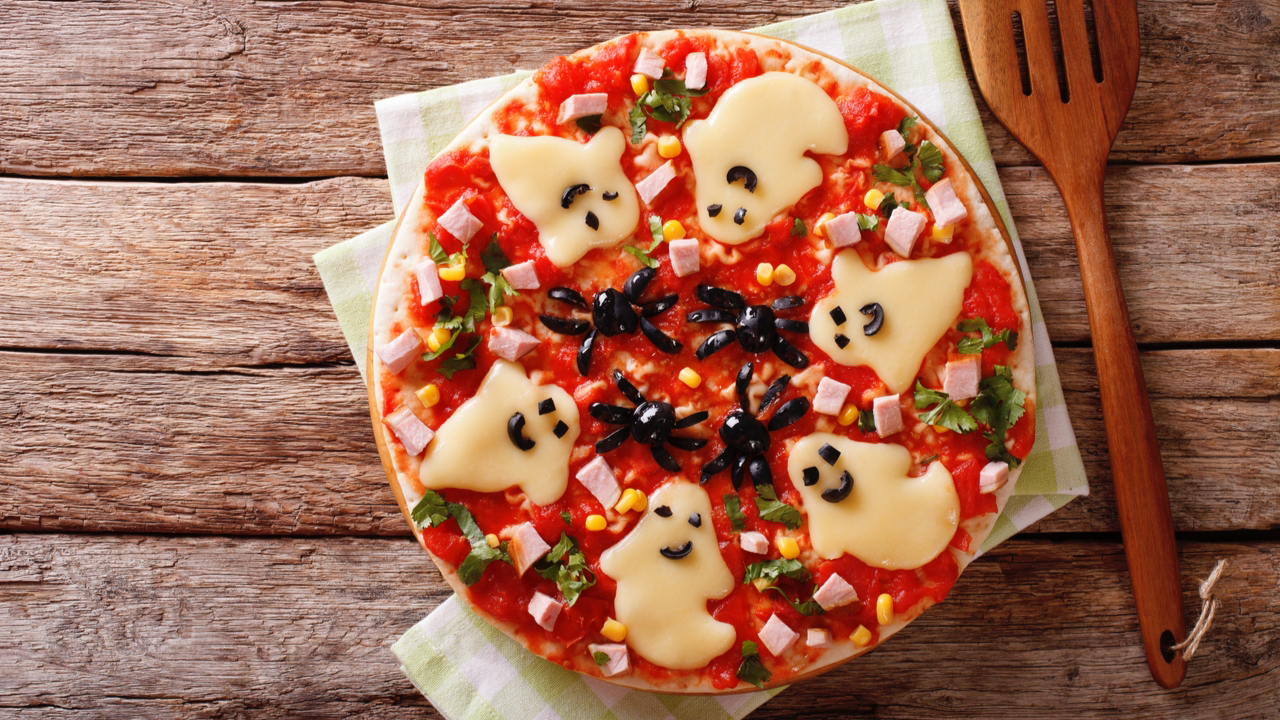 A pizza base is your blank canvas. Slice some olives in half lengthways: use one half for the spider body and cut up the other half for the legs. Add some cheesy ghosts for a guaranteed crowd pleaser. If the kids need a mid-term project why not get them to make it completely from scratch – base and all. Here's an easy pizza recipe
---