Northern Ireland children are eating 7 times more 'Treat' foods on a daily basis than recommended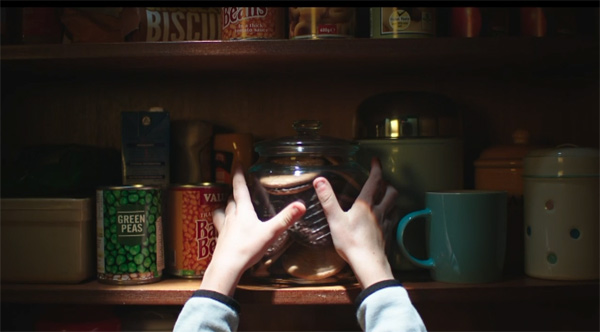 ---
START campaign encourages parents to say "no" to treats.
START campaign encourages parents to say "no" to treats.
Wednesday 23 October, 2019. Children in Northern Ireland are eating 7 times more "treat" foods such as crisps, biscuits, cakes, sweets, buns, puddings and chocolate on a daily basis than is recommended as part of a healthy, balanced diet.
safefood's latest research has revealed that only 6% of parents said that they give treats rarely or never, while 12% give treats at least once a day. The main reasons parents cited for giving their children treat foods are: rewarding good behaviour (42%), because children asked for them (42%) or to make children feel better (29%).
Parents said that they found treats unavoidable, from being a persistent part of celebrations and occasions, to post-activity snacking, to being ever-present while supermarket shopping.
Previous research² revealed by safefood states that almost a quarter of local children's daily diet consists of so called "treat" foods, which are high in fat, salt and sugar. The recommended daily intake of unhealthy treat foods should be less than 3% of all food consumed, based on the Eatwell Guide³.
Excess weight in children continues to be a major health issue in Northern Ireland, with a quarter of children⁴ aged 2-15 years old reported as being overweight (18%) or obese (9%).
The in-depth research, carried out with parents in Northern Ireland and the Republic of Ireland, coincides with the latest phase of the START campaign, a five-year public health awareness and education campaign from safefood, the Department of Health and the Public Health Agency.
The campaign is encouraging parents to focus on the critical moment when a child asks for a treat and how they need to take a brave stand of saying no, in an effort to cut down on treats.
Dr Marian O'Reilly Chief Specialist in Nutrition, safefood said;
[quote=]We need to change our thinking around the term treats. This word implies something that is both a reward and something that is infrequent. Parents tell us in our latest research that treats are now 'everywhere, every day' for children in Northern Ireland. They make up almost a quarter of what our children eat on a daily basis and have gone from an 'occasional food' to an everyday food. [/quote]
"Gradually and without realising it, we're routinely giving our children foods which affects their health. These foods are linked in the short-term with poor dental health and in the longer term with many chronic conditions such as type 2 diabetes and heart disease. This is just not something any parent considers. Treat foods can still be enjoyed as part of a healthy diet but in small amounts and not every day."
The START campaign website: www.makeastart.org has lots of helpful parenting tips for reducing treats, ideas for alternative healthy snacks, practical tools and videos to help reduce treats and supportive advice on how to make a healthy, positive start.
10 steps from the START campaign to help parents on their way with cutting back on treats:
Start to become aware that treats are everywhere – you might be surprised.
It takes a hero to be the bad guy; cutting back on treats can be really challenging and no parent wants to say no. But in these situations, our kids need to be protected. So be a hero and say no.
Start with a plan and try to stick with it. See what works for your situation and get your family to agree to it. Everybody has be in this together for it to work.
There will be difficult times – the START campaign has answers for lots of your questions about help with saying "no" to treats.
You can also speak to others around you for help and support Agree a behaviour contract with family, crèche and childminders
Avoid those triggers for treats, whether that's when shopping or at home
Accept you'll have bad days. Set realistic goals and focus on those days that went well.
Give real treats like healthy snacks or non-food rewards, not treat foods
Keep an eye on how you are doing and plan your weekly shop to avoid treats
Celebrate success - When you achieve your goal, no matter how big or small, take a moment to appreciate what you have achieved.
- Ends -
For further information or to request an interview, please contact
Russell Lever / Vicki Caddy
ASG & Partners
Tel: 028 9080 2000
Mob: 077 8828 8901 (Russell Lever) / 078 1438 0487 (Vicki Caddy)
Email: [email protected] / [email protected]
Or
Dermot Moriarty
safefood
Tel: 00353 1 448 0600
Mob: 00353 86 381 1034
Editor's notes
The START campaign is a five-year public health awareness campaign from safefood, the Department of Health and the Public Health Agency.
The campaign is encouraging families to take the first step towards a healthier lifestyle for their children by supporting them with one daily win and to persist with the changes, no matter how difficult they become.
To find out more about the START campaign and ways to make a healthy, positive start visit www.makeastart.org.
In identifying the positive starts that parents and families can take, the campaign advertising focuses on seven key lifestyle habits:
Minimise intake of foods high in fat, salt and sugar
Establish water and milk as routine drinks
Give appropriate child-sized portions to children
Include more fruit and vegetables across the week
Increase physical activity levels
Limit screen time
Increase sleep time
The campaign was developed using a 'co-creation' approach, which involves working with parents in particular, and key stakeholders to ensure the campaign is relevant, realistic and can achieve results.
References
¹"Why do adults give food treats to children?" University College Dublin; Ulster University; The Open University and Dublin Institute of Technology 2019
²"What's on your child's plate? Food portion sizes and the proportion of different food groups eaten by children on the island of Ireland" (UCC; Queens University Belfast; NUI Galway; safefood 2019)
³The Eatwell Guide
⁴Health Survey (NI) First Results 2017/18
---