Staying healthy on staycation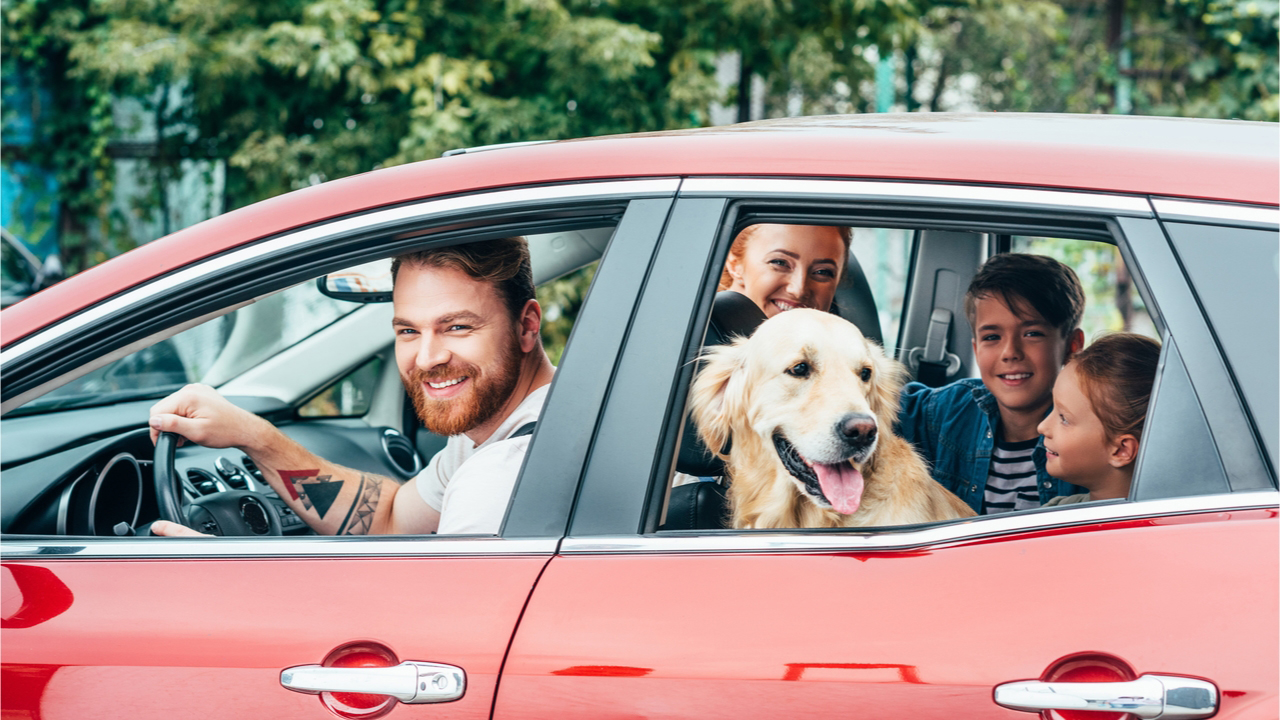 ---
Taking time out during the holidays is really important for our health and well-being. It's a time to re-charge and relax. As we let go of our usual routines, it can be challenging to keep up healthy eating habits. So safefood's Rebecca Beattie has put together some tips to help us all stay healthy while enjoying our holidays, whatever we get up to.
Ditch the takeaways and DIY your own fakeaway
You can get the whole family involved and see exactly what goes into the meal. Here are my favourite Fakeaway recipes.
If you do end up going out for food, follow our tips to help you find the healthiest item on the menu here.
Visit the local greengrocers and stands
You may come across a few 'eggs for sale' or 'home grown strawberries' signs along your travels. Why not stop and pick up a few bits of fresh produce along the way, just make sure it's thoroughly washed before use. Advice on preparing and cooking vegetables safely can be found here.
Even better, check to see if anywhere near your holiday home offers 'pick your own fruit and veg' for a fun activity with sweet rewards. It's also a good idea to keep a fruit bowl handy to stop unhealthy snacking between meals.
Use one pot recipes for limited utensils
Renting a house or apartment may come with some challenges, such as arriving to empty kitchen cupboards or forgetting to pack pots and pans before you go. Besides, would you really want to be cleaning 10 pots on your holidays anyway? No worries, we have lots of one-pot recipes that are tasty and nutritious.
BBQ
Everyone loves a BBQ at home or away. For a healthier option choose lean meats, be mindful of portion sizes and opt for wholegrain baps. Read more here on how to keep your barbeque healthy.
When cooking meat on the barbecue, always check that meats such as burgers, sausages, chicken and kebabs are cooked right through to the centre before serving. If you're using a meat thermometer, check the temperature has reached 75 degrees. If you don't have a meat thermometer, check these three things: Do the juices run clear? Is the meat piping hot? And is there no red meat left? For more advice on cooking meat please see here.
These are some of my favourite BBQ recipes:
Keep hydrated
Staying hydrated is important, especially when you're out and about in the heat. Without drinking enough fluids, you can become dehydrated. Common symptoms of dehydration include feeling tired or thirsty, dry mouth or lips and feeling dizzy. Bringing a filled reusable water bottle on day trips is a good idea. You can even add pieces of fruit like lemon or raspberry to the water or use green tea if you don't like the taste of water. You can read more on keeping hydrated here
Pack some snacks
Leaving to go on adventures can be hungry work so make sure to pack plenty of healthy snacks or lunches. Bring insulated lunch boxes or picnic boxes from home and include loads of ice packs (or frozen water bottles) to keep food from spoiling. Here's some healthy packed lunch ideas and tips on keeping food safe when you're away from the kitchen.
Remember you're on holiday so it's ok to treat yourself, enjoy the break and stay feeling good!
---