START Talking Treats: The Moderation Conversation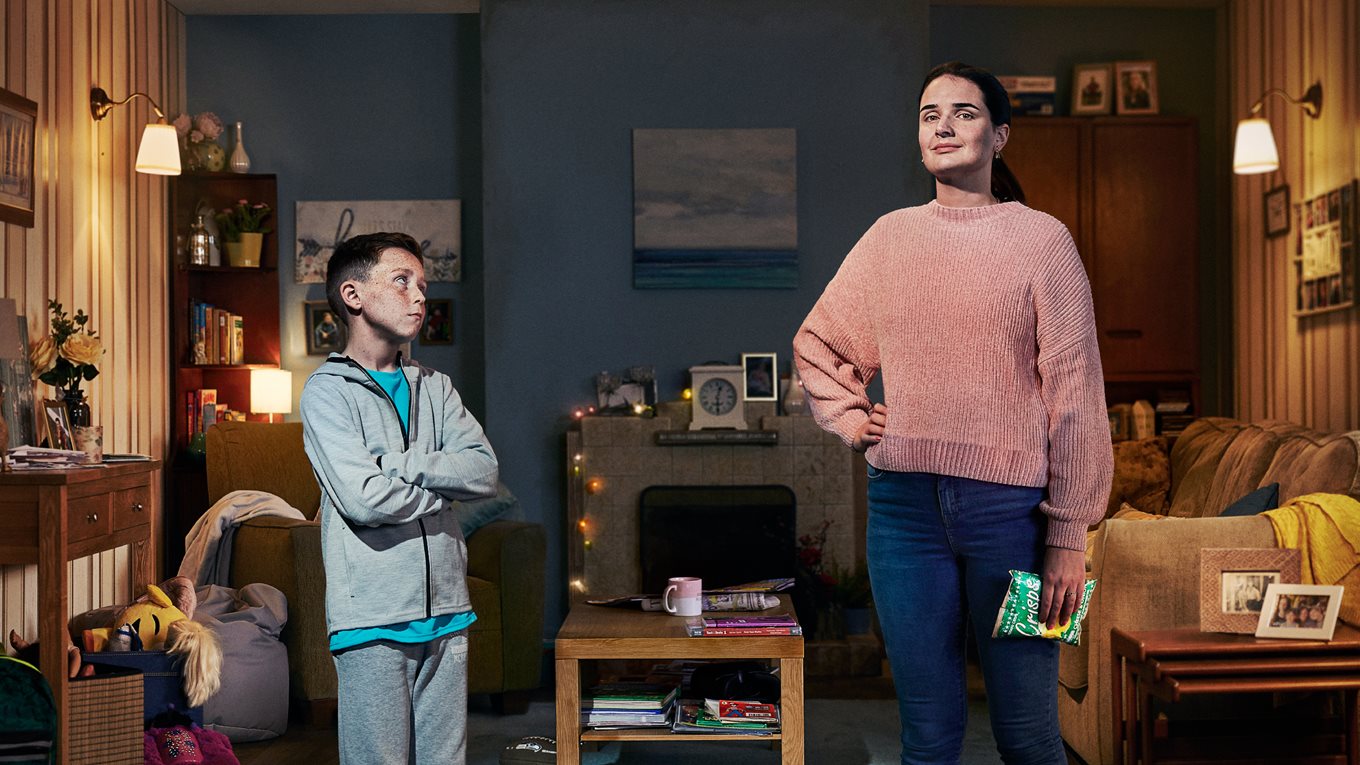 ---
This webinar brings together a panel of speakers, including parenting experts, who provide their insights and tips in order to support parents and guardians to START the conversation of moderating treats.
Catch up: Watch the webinar
The START campaign is a public health awareness campaign from safefood, the HSE and Healthy Ireland (ROI), the Public Health Agency and Department of Health (NI). The campaign has been designed to help parents and guardians start their kids on the way to a healthier life by providing practical advice and useful resources.
New research with parents and guardians for the START campaign revealed that while they want to reduce treats like crisps, chocolate and biscuits for children, they find saying no difficult. The research also revealed that parents and guardians believe that talking to children and encouraging moderation is the key to reducing treats. However, it can be difficult to know how best to approach this topic as a family.
Expert Panel
Dr Colman Noctor, Child Psychotherapist
Joana da Silva, Chief Specialist in Nutrition with safefood
Professor Donal O'Shea, HSE Clinical Lead for Obesity
Jen Hogan, Columnist, Journalist, Author; and mum to seven children, moderates the event.
---
Speaker biographies
Dr Colman Noctor, Child Psychotherapist
Dr Colman Noctor is a Child and Adolescent Psychoanalytical Psychotherapist. He has worked across a range of Child & Adolescent Mental Health Services both in Ireland and abroad and he has a wealth of national and international clinical experience. Colman specialises in the treatment of all emotional disorders and has a keen interest in the effects of contemporary media on child development and mental health and frequently contributes to national media on this topic. Colman is the host of the Asking for a Parent podcast and is author of the book 'Cop On', is the resident Parenting Expert on the Ray D'Arcy Show on RTE Radio One, and weekly columnist with the Irish Examiner.
Joana da Silva, Chief Specialist in Nutrition with safefood
Joana da Silva is the Chief Specialist in Nutrition at safefood. She graduated in Dietetics and completed a MSc in Law and Ethics in Healthcare at the Royal College of Surgeons in Ireland. Before joining safefood in 2015, Joana worked as a dietitian in Portugal and Ireland. Joana's interests include Obesity, Food Poverty and Health Inequalities.
Professor Donal O'Shea, HSE Clinical Lead for Obesity
Professor Donal O'Shea is the HSE's clinical lead on obesity. He also works as consultant endocrinologist at St Vincent's University Hospital and St Columcille's Hospital, Dublin and lectures at University College Dublin. Donal got his degree in medicine from UCD in 1989, and worked as a registrar in general medicine, cardiology and endocrinology and later as a senior registrar in the Hammersmith Hospital, London. He went on to work as a consultant physician/senior lecturer in diabetes and endocrinology at Charing Cross Hospital, London until his return to Ireland. Donal is especially interested in childhood obesity and ways to prevent it, which he will share during this webinar.
Jen Hogan, Columnist, Journalist, Author; and mum to seven children
Jen Hogan is author of 'The Real Mum's Guide to Surviving Parenthood', columnist with The Irish Times and mum to 7 children. She is a regular contributor to national radio and television programmes across the airwaves and channels discussing the issues which affect children, families and parents in modern Ireland. Jen tries to advocate for children's best interests and wellbeing wherever and whenever she can. She appreciates that life deals us all very different hands and it is important that the voice of all children is heard and represented. Jen is a great believer in looking at the bigger picture and not just making convenient presumptions.
---