Changing attitudes to antimicrobial use on the farm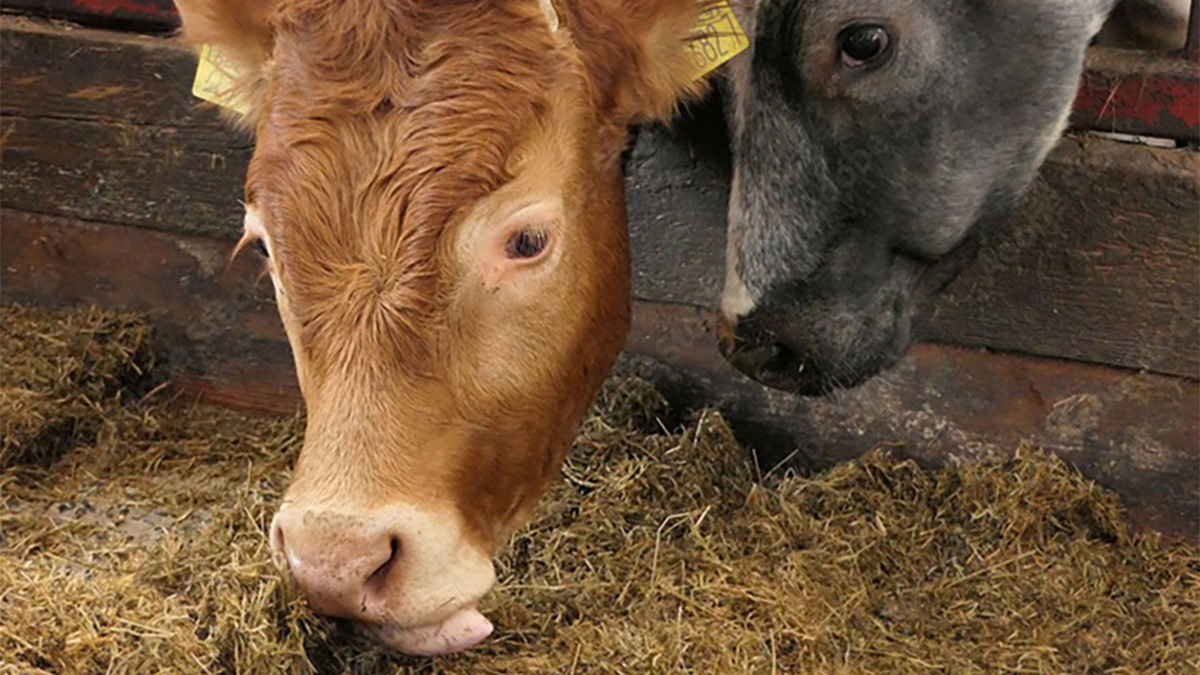 ---
According to new safefood-funded research, the farmer-vet relationship is key to the behaviour changes needed to reduce the use of antimicrobials in agriculture
The use of antimicrobials in animal health on the island of Ireland: knowledge, attitudes and behaviours', was a two-year cross- border project involving an inter-disciplinary collaboration between behavioural, animal health and veterinary scientists. Dr Áine Regan of Teagasc, and Professor Moira Dean of Queen's University Belfast spoke to us about the project's findings.
Research aims
The project looked at the behaviours of farmers and veterinarians with respect to the use of antimicrobials and identified the drivers, barriers and facilitators to the responsible use of antimicrobials and their alternatives. It looked at the factors underpinning attitudes towards antimicrobial usage and antimicrobial resistance in meat and dairy-producing animals. By combining behavioural and social science perspectives with those of veterinary and animal health, the project aimed to develop practice-ready, evidence-based interventions aimed at ensuring responsible use of antimicrobials at farm-level.
Áine explains. "It is challenging to change the routine way the health of animals has been managed for many years. The first step is to understand why changes are required in the face of this invisible threat, what changes are required and who needs to make them."
What are anti-microbials?

Antimicrobials are treatments that can kill disease-causing microorganisms. Imprudent (overuse or misuse) antimicrobial usage is accelerating the development of resistant bacteria, with serious consequences for treatment of infections in humans.

Antimicrobial resistance poses a major public health threat, with huge social and economic costs. The European Commission's 'From Farm to Fork' strategy has set a 2030 target of reducing sales of antimicrobials in agriculture and aquaculture by 50%, and this will mean significant changes for farmers and vets regarding how and when antimicrobials can be used.
Creating change
The project used a combination of research methods, including farmer and vet surveys, and vet interviews, with the interview being the main data collection method, to ensure a holistic, systematic and 'bottom-up' approach, explains Professor Moira Dean.
"A theoretic framework called the COM-B Model underpinned a questionnaire. It's a simplistic way of assessing a person's ability, motivation, and opportunity to act and how all of these factors influence their behaviour. The findings were exciting and interesting and fed into seven behaviour change interventions."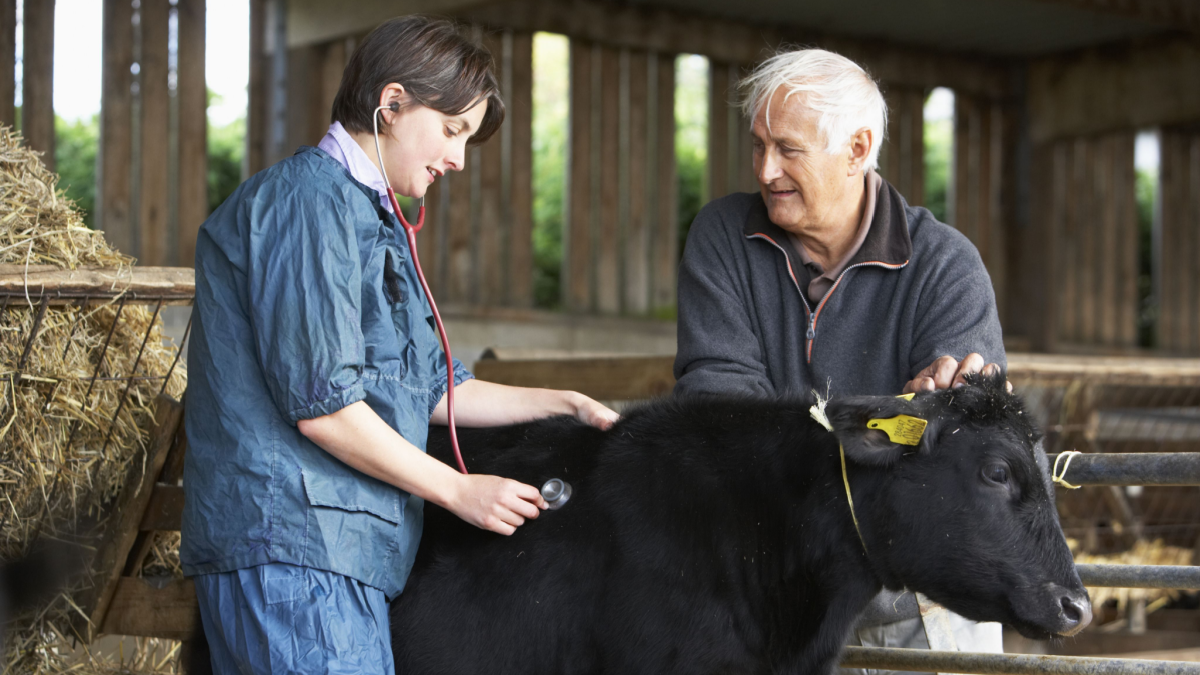 The farmer survey
A total of 392 farmers were surveyed to ascertain how antimicrobials are currently used. The survey found that social support and the experience level of the farmer were the greatest predictors of behavioural change. Generally, participants were positively disposed to changing their antimicrobial usage practices, and believed that this was possible at farm level, with 64% saying they had already made some changes. Respondents suggested introducing subsidised vaccination programmes or financial bonuses as a suitable approach to promote reduced antimcicrobial usage. They thought introducing policies and regulations restricting the use of antimicrobials was not very helpful.
The vet survey
Twenty-eight vets were given test-case scenarios describing responsible antimicrobial usage and asked questions that were designed to (a) elicit their perceptions towards responsible antimicrobial use; (b) identify the barriers and motivators for implementing such an approach; and (c) garner their own views on alternative treatment plans.
The barriers included the farmers' attitude towards antimicrobial use and the pressure on vets to prescribe them. "Sometimes the farmer just wanted antibiotics, and it was difficult to persuade them away from it," Moira says. In some instances, there was pressure from senior vets to resist change. Vets were also concerned about the welfare of the animals: They wanted to reduce usage, but they didn't want the animal to suffer.
The facilitators included a gradual approach to reducing antibiotic use, encouraged greater communication between farmer and vet, tailored treatment plans, and assigning one vet per farm to help build a relationship with the farmer. Moira noted that the emphasis should be on relationship building and fostering better communication so that the farmer takes ownership and feels in control, that they are making the changes needed with guidance rather than being told what to do.
This empirical work with farmers and vets informed effective and targeted intervention design. Seven behavioural change interventions, grounded in behavioural science, were developed, and a co-design process with 70 diverse agri- food stakeholders ensured these interventions were feasible and practical.
Yielding results
One of the most significant drivers of behavioural change on farms is the farmer-vet relationship. Although farmers report vets as some of their main sources of information on good animal health practices and advice, vets report challenges in effectively communicating to farmers about the changes required on the farm. "Research increasingly talks of a shift in the role of veterinarians and farm advisors on farms from reactive to proactive," explains Áine. "Rather than a traditional role of responding to disease on farms, they play an active part in providing advice on best herd health management practices and with that, information on best antibiotic practices and the mantra, 'as little as possible, but as much as necessary'. For this role to work successfully, they must be able to deliver information successfully and where necessary, promote behavioural changes in farmers through motivating them and facilitating collaborative decision making."
To support this, one of the behaviour change interventions designed by the project was a specialised training programme for animal health professionals, such as vets and farm advisors. The provision of technical animal health advice and information using specialised communication strategies can improve awareness and understanding of antimicrobial resistance, and influence motivations and confidence in ability to reduce antimicrobial use in the farming community. Follow-on funding has been received, and the impact is already evident through pilot projects delivered by psychologists in Animal Health Ireland and Teagasc trialling these programmes. The findings from the project will be discussed at a joint safefood–Teagasc seminar on 28 September at Teagasc, Ashtown, Dublin 15 and the report will be available from the safefood website from this date.
---
Meet the researchers
Dr Áine Regan is a Research Officer at Teagasc. Áine is a behavioural scientist focusing on behavioural change, and science and risk governance in the agri- food sector. She has a BA in Psychology, an MSc in Health Psychology, and a PhD in Public Health and Psychology.
Professor Moira Dean is a Professor in consumer psychology and food security. Moira has worked several projects funded by the Food Standards Agency, safefood, The Danish Agency for Science Technology and Innovation, Medical Research Council, Economic and Social Research Council, the European Union and industry. She is experienced in qualitative and quantitative methodologies for the assessment of attitudes, values, perceptions and barriers associated with food, health and sustainable living.
---