Healthy Ireland Survey 2021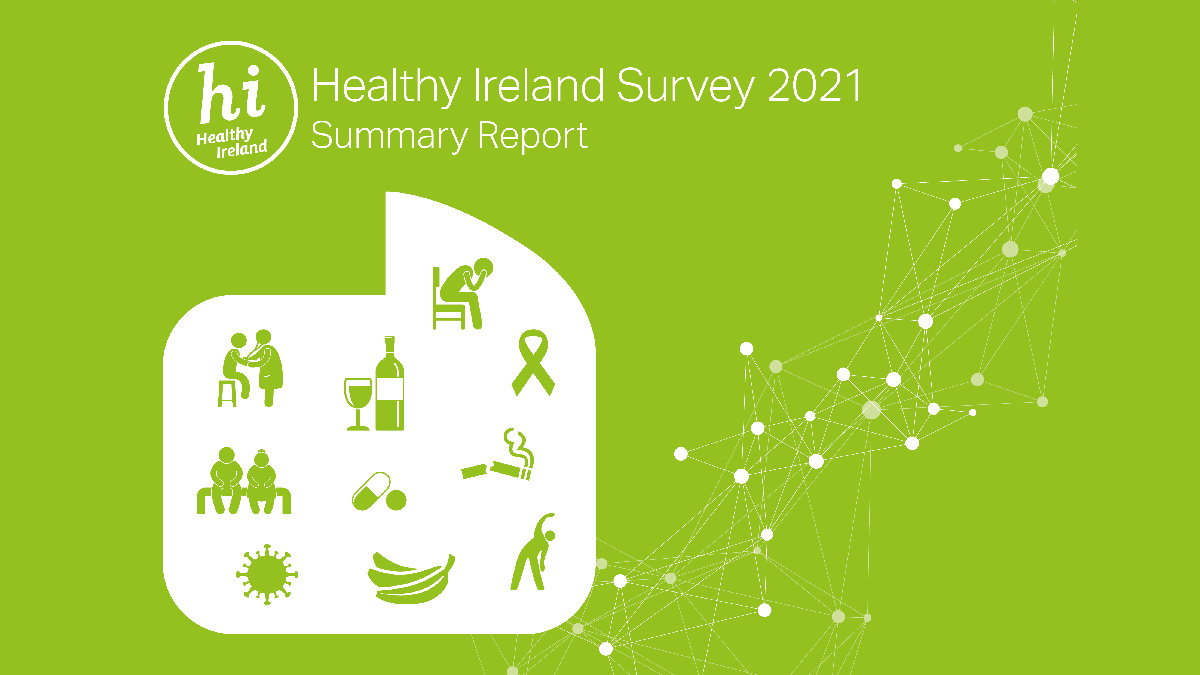 ---
Almost 3 out of 10 people report that their weight has increased during the pandemic
Almost 3 out of 10 people report that their weight has increased during the pandemic, according to a new survey. The Healthy Ireland Survey is annual survey commissioned by the Department of Health, Ireland. The survey gathers information on health and health behaviours of people living in Ireland. The latest survey took place from October 2020 to March 2021, during the Covid-19 pandemic. The survey gives an important insight into pandemic health related behaviours. It included 7,454 interviews conducted with a representative sample of the population aged 15 and older.
Other findings include:
36% of people report consuming 2 or more unhealthy snack foods daily, with 24% consuming one unhealthy snack daily.
29% of people consume sugar sweetened drinks weekly, with 8% drinking these daily.
65% of people eat fruit daily, with 75% consuming vegetables daily.
People eat around 3 portions of fruit and vegetables daily, with 34% eating the recommended 5 portions per day or more.
35% of people report trying to lose weight and 42% of those who have gained weight report that they would like to control their weight or lose weight.
Findings on smoking, alcohol, mental health & wellbeing, social connectedness, suicide awareness, GP utilisation, antibiotics and general health behaviours are also reported in the survey.
---