Food Poverty - learnings from responses to Covid-19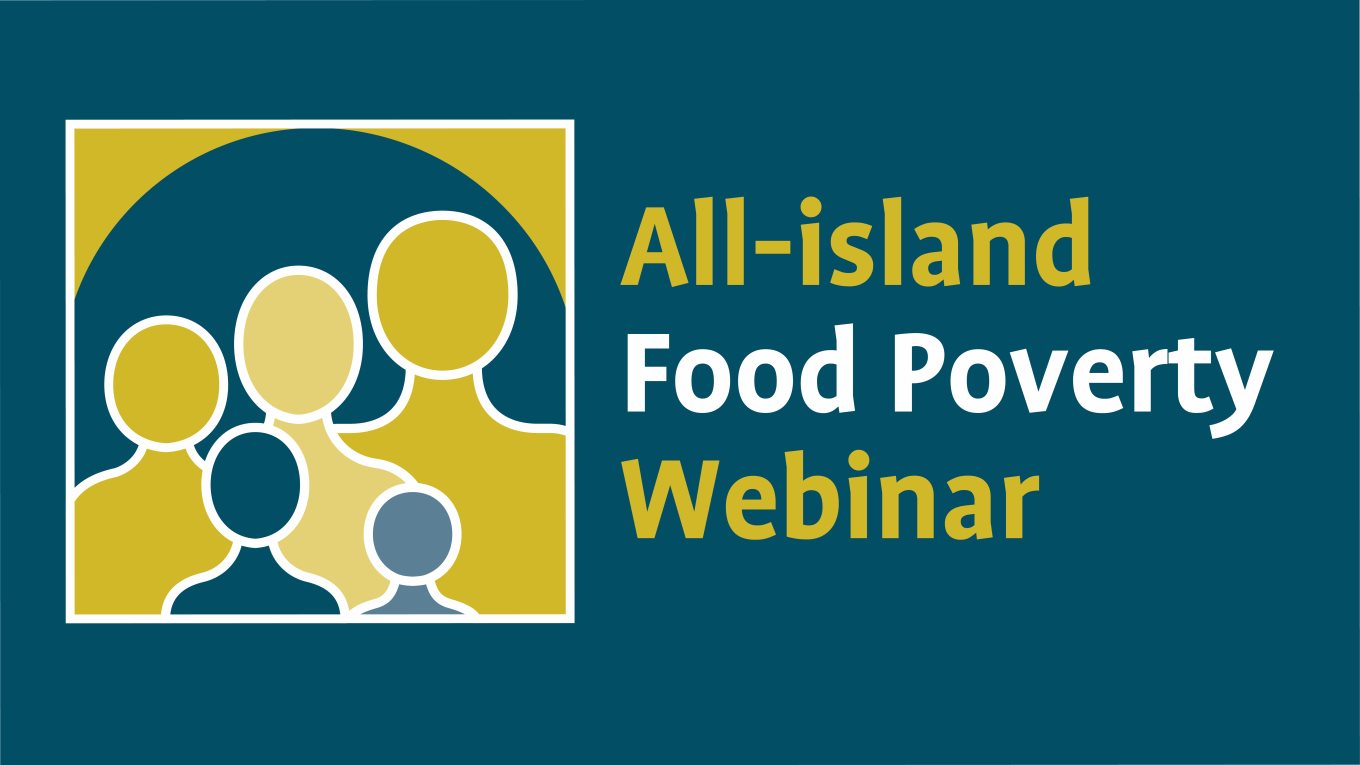 ---
The webinar shared the challenges and learnings from the responses to tackle food poverty/insecurity during the Covid-19 pandemic in different jurisdictions.
Hannah Lambie-Mumford, University of Sheffield
Hannah Lambie-Mumford from the University of Sheffield outlined the preliminary findings from their 'Food Vulnerability during COVID-19' report, which provided an overview of responses across the UK to households experiencing food insecurity during the pandemic.
---
Sharon Polson, Department for Communities (Northern Ireland)
Sharon Polson shared the Department of Communities' response in Northern Ireland, including updates on their work with Fare Share, the COVID-19 Community Support Fund, and the Social Supermarket programme.
---
Eimear Delahunty, Food Cloud
Eimear Delahunty shared FoodCloud's experience in providing food to different vulnerable groups during the pandemic in the Republic of Ireland.
You can download their presentations below.
---
Agenda for the day
Speakers' biographies
Eimear Delahunty, FoodCloud
Eimear works in Community Development with FoodCloud. FoodCloud works to create more sustainable foodscapes in Ireland using surplus food. They are guided by principles of simplicity, innovation, sustainability and partnership to achieve positive social and environmental impact at scale. Eimear has a background in Anthropology and Public Policy, and has worked with FoodCloud since 2015.
Hannah Lambie-Mumford, University of Sheffield
Hannah is a Research Fellow at Sheffield Political Economy Research Institute (SPERI) and Lecturer in the Department of Politics and International Relations. Her research focuses on food insecurity, emergency food systems and the role of public policy. Her work has been at the forefront of the emerging evidence base on the growth of food charity in the UK and comparative research across Europe.
Hannah's research has been funded by the Leverhulme Trust, Economic and Social Research Council (ESRC), British Academy, Engineering and Physical Sciences Research Council (EPSRC) and the Department for the Environment, Food and Rural Affairs (Defra). Hannah's work has an applied focus and her achievements in knowledge exchange and impact have been recognised by the ESRC with a first prize award for Early Career Impact at the ESRC's Celebrating Impact awards (2014).
Hannah sits on the Food Standards Agency's Advisory Committee for Social Science and on Child Poverty Action Group's (CPAG) Policy Advisory Committee.
Sharon Polson, Department for Communities (TBC)
Sharon is Policy and Innovation lead in the Community Empowerment Directorate in Department for Communities (DfC).
On secondment from Invest NI she heads up a team whose work includes development of anti-poverty actions, with a current focus on food poverty /food insecurity. Current areas include the recovery phase work post the COVID 19 Access to Food Programme, working alongside Councils and Voluntary and Community Sector organisations to develop and deliver more sustainable responses to food vulnerability, work with Fareshare in terms of a regional food supply to community food providers and the further development of the Social Supermarket model.
Sharon is also DFC lead on the recently established COVID Social Enterprise Fund.
---
---