Nutrition podcasts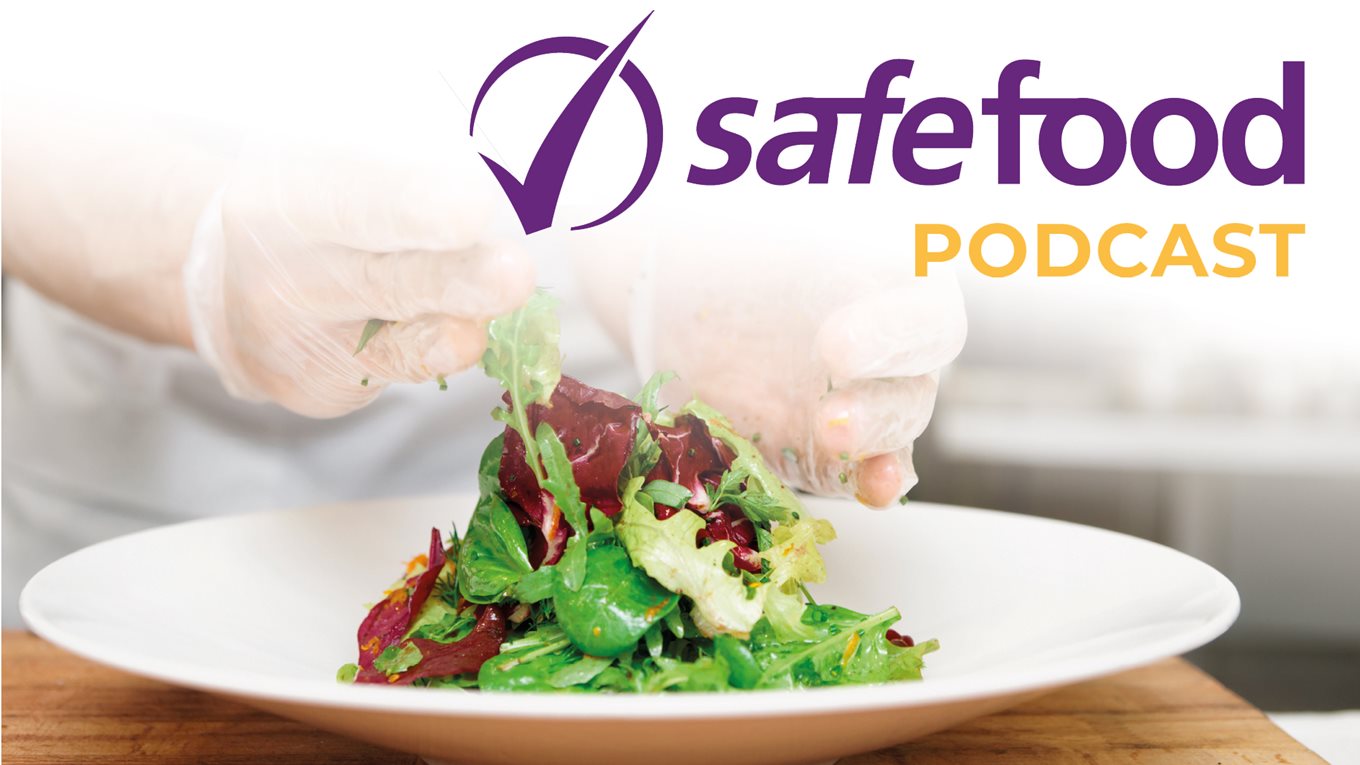 ---
The safefood podcasts bring you insights and advice from leading experts on nutrition and food safety.
Hello, and welcome to the safefood nutrition podcast.
Through our podcast series, we'll be looking at issues that affect healthy eating & nutrition on the island of Ireland.
You can listen to the podcasts here or on Spotify, iTunes Podcasts or Google Podcasts or wherever you get your podcasts.
If you're interested in participating, would like to make a comment or suggest topics please email us at [email protected]
---
Food poverty on the island of Ireland
We talk to Dr Bernadette Mac Mahon, Director of Vincentian Partnership for Social Justice, and Robert Thornton, Senior Research and Policy Officer about the cost of a healthy food basket. Show notes
---
Marketing unhealthy food to children
We talk to Dr Mimi Tatlow-Golden, Senior Lecturer in Developmental Psychology and Childhood at The Open University (UK), and Mr. Chris Macey, Head of Advocacy at the Irish Heart Foundation, about the extent and impact of the marketing of unhealthy food to children, as well as how it's currently being tackled in the UK and Republic of Ireland. Show notes
---
Obesity and Covid-19
Does obesity increase the risk of poorer health outcomes from COVID-19? We discuss the evidence with Professor Donal O'Shea, consultant endocrinologist based in St. Vincent's University Hospital and St. Columcille's Hospital and Professor Corinna Hawkes O'Reilly, Director for the Centre of Food Policy at City, University of London Show notes
---
New healthy eating guidelines for children aged 1 to 4
New healthy eating guidelines for children aged 1-4 years have been published in Ireland. Ursula O'Dwyer, Health Promotion policy advisor at the Department of Health and Dr Marian O'Reilly, Chief Specialist in Nutrition at safefood, talk about how they came about . Show notes
---
What is weight stigma?
Weight stigma and its impact on people living with obesity is the subject of this episode. We talk to Dr Grace O'Malley, who leads the obesity research and care group in the University of Medicine and Health Sciences; patient advocate Susie Birney from European Coalition for People Living with Obesity; and media trainer and former BBC journalist Sarah Travers. Show notes
---
Let's talk about food poverty
In this episode we explore the subject of food poverty with Kitty Holland, social affairs correspondent for The Irish Times, and Dr Megan Blake, senior lecturer at University of Sheffield. Show notes
---
Social prescribing
Can social prescribing have a role in changing the current healthcare practices? We chat to Margaret O'Neill from the Health Service Executive (HSE) and Tony Doherty of Social Prescribing Network Ireland, Show notes
---
Food poverty and children's rights
In this episode, we talk to Joana da Silva, expert in Human Health and Nutrition at safefood and UK based Food Poverty expert, Lindsay Graham about food poverty and community food initiatives on the island of Ireland and food insecurities in the UK. Show notes
---
Federation of European Nutrition Societies Symposium
What Advice Does the Public Believe? | FENS Symposium
This is a special edition of the Nutrition podcast series where we bring you a recording of a symposium on hosted by safefood at the 2019 Federation of European Nutrition Societies conference in Dublin. The symposium asked "What Advice Does the Public Believe? – and the challenges for researchers, policy makers and practitioners". The symposium is introduced by Martin Higgins, Chairman of the Food Safety Authority of Ireland.
Speakers are Cancer Advocate Eileen O'Sullivan; Dr Robert O'Connor from The Irish Cancer Society; RTÉ journalist Philip Boucher Hayes; and Dr Gabriel Scally, epidemiologist, honorary Professor at University of Bristol and author of the Cervical Screening Report.
---
Journalism and the proliferation of nutribabble | FENS Symposium
RTÉ journalist Philip Boucher Hayes talks about the proliferation of 'Nutribabble' in the media and how real experts need to go on air to counteract the misinformation that is fed into the media circuit. Show notes
---
The nutrition maelstrom for cancer patients | FENS Symposium
Cancer advocate Eileen O'Sullivan talks about the 'Nutrition Maelstrom' for cancer patients and the challenges of navigating through often conflicting advice while being treated for cancer. Show notes
---
Full disclosure on food and nutrition | FENS Symposium
Dr Gabriel Scally, epidemiologist, honorary Professor at University of Bristol and author of the Cervical Screening Report talks about the need for open access to research papers and the need for professionals to be willing to share their research and learning with the wider public. Show notes
---
What's driving the nutritional problem in cancer? | FENS Symposium
Dr Robert O'Connor from The Irish Cancer Society talks about diet shaming for cancer patients and the danger of misinformation on nutrition that is spun to people with cancer. Show notes
---
---