Relevant publications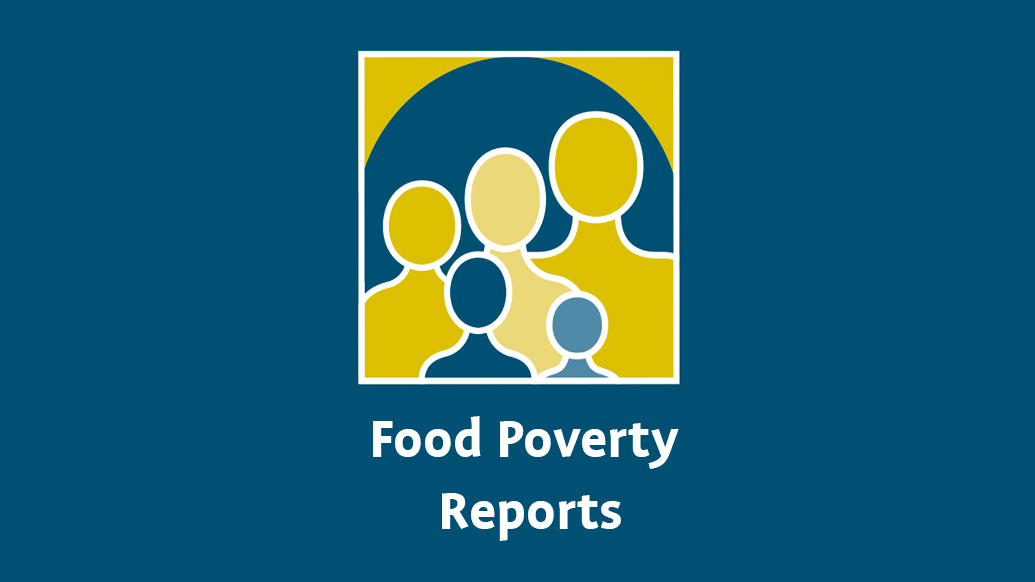 ---
Policy documents and reports
safefood has funded a number of policy documents and research projects on food poverty. These include:
Other relevant documents
The following are interesting and relevant reports on the area of food poverty which were not safefood funded.
Food Poverty and Policy (PDF)
Published in 2004, this study was undertaken in ROI on behalf of the Combat Poverty Agency, Crosscare and the Society of St. Vincent de Paul and led to the establishment of Healthy Food for All.
The Financial Cost of Healthy Eating in Ireland (PDF)
Published in 2004 and funded by the Combat Poverty Agency, this research demonstrated that healthy eating was not feasible among certain groups on social welfare benefits or minimum wages.
Food Standards Agency's Low Income Diet and Nutrition Survey
Published in 2007,this survey provides strong, nationally representative, evidence on the eating habits, nourishment and nutrition-related health of people on low income and also assessed the effect of lifestyle and other factors.
Healthy Food For All published a Good Practice Guide for School Food Initiatives in 2009 which looks at school food provision, funding sources, developing a school food policy and much more.
In addition, a Good Practice Guide for Community Food Initiatives Part 1 and Part 2 were published in 2010 and a Good Practice Guide for Breakfast Clubs was published in 2012.
* The domain www.healthyfoodforall.com was acquired by a commercial entity after Healthy Food All ceased operation. This commercial entity is not related to safefood or the Food poverty network.
---